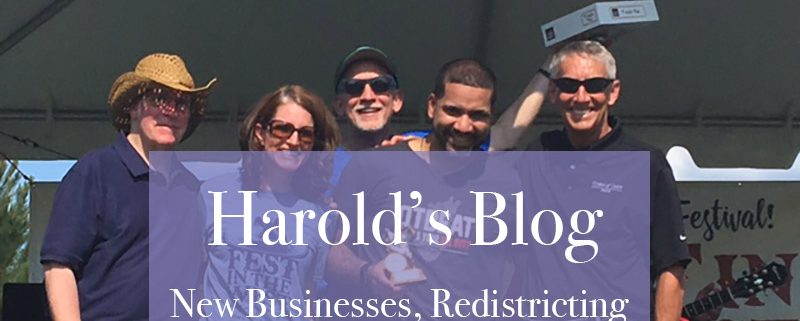 Cary, NC – This week was a combination of big announcements, events, and meetings on the local, county, and regional level.
Monday – Wake County Mayors and Cary Teachers
Monday I met with the town clerk to go over several issues. Two issues discussed were my visit to Le Touquet and ideas to begin planning for Cary's 150th anniversary in 2021. It's hard to believe but that big celebration is less than four years away.
Next I went to the Booth Amphitheater for the Cary Chamber's Honor a Teach event. Each year, the event provides a $1,000 check to local teachers in the Western Wake area schools for their dedication, passion, and excellence in teaching our children. This program strives to help our school system in meeting the challenge of recognizing and retaining some of the best classroom teachers. This year 30 teachers were awarded. I had the honor of addressing the teachers at the beginning of the program.
My last meeting of the day was a meeting of the Wake County Mayors Association. I was joined by mayors from Raleigh, Apex, Holly Springs, Fuquay Varina, Morrisville, Wake Forest, and Zebulon. The meeting started with staff from Wake County presenting proposed changes to the ETJ (Extra Territorial Jurisdiction) that they are working on. Afterwards we went around the table and gave updates on our municipalities including our proposed budget. Based on what I heard it appears Cary will continue to have the lowest tax rate. However it did seem like most municipalities are planning on raising taxes within the next year or two based on bonds. The final part of the meeting was spent listening to the stories from Mayor McFarlane's visit to see the Dalai Lama. What an amazing trip.
Tuesday – Cary Matters Taping
Tuesday I joined council member Jennifer Robinson for a taping of Cary Matters that will air starting June 1st. This episode will focus on downtown and talk about the process being used to hire the consultants for the final phase of our downtown park. We did two takes and were finished in about twenty minutes.
Wednesday – IKEA Decision and Public Transit
Wednesday started with a phone call from the attorney representing CBL on the Cary mall site. They informed me of IKEA's intention to announcement a redevelopment proposal on Thursday morning. We talked about what would be acceptable to talk about. Later in the day I received talking points from the town's public information office.
Later Wednesday I attended an executive board meeting of the Capital Area Metropolitan Planning Organization. On the agenda were four consent items and one public hearing. The public hearing for the Wake Transit Work Plan had two speakers: The Executive Director of WakeUp Wake County and the Executive Director of Regional Transportation Alliance (RTA). They both provided recommendations and feed back to the draft plan. The regular agenda included an item on the guiding principles of the States bonus allocation. The principles would send bonus dollars generated back to the municipality or area. In addition these bonus allocation dollars would be used for projects that don't score well for other funding. In reports portion of the agenda the NCDOT for this area stated that they are working to get two of the last three phases of I540 funded in 2018 and the last phase funded in 2025. It was mentioned that the Secretary of Transportation is redoing programming which could allow more projects to be budgeted.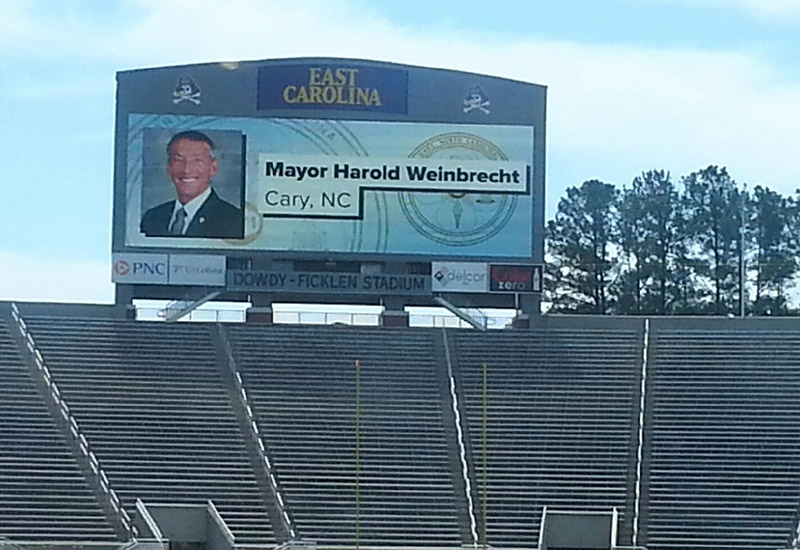 Thursday – Redistricting
Thursday I received a picture of me on the Dowdy Ficklen Stadium scoreboard at ECU from a staff member. The metro mayors were meeting there and were showing all the mayors on the scoreboard. How cool is that?
Thursday I joined council members from Cary and Morrisville for a bi-partisan panel discussion on redistricting held by NC Representative Gale Adcock. Both the Democrats and Republicans have drawn districts to their advantage when in the majority power. This has created an undemocratic process. In this last election almost half of the legislature ran unopposed as a result. Panelist pointed out that majority and minority members are not interested in creating a fair process if it creates competition for them. It is time all elected officials stopped putting the political party in front of the citizens they were elected to serve. Hopefully, I will see this in my lifetime but I have serious doubts.
Friday – MetLife Expansion
Friday I was notified by the Chamber of Commerce President that on Monday MetLife will announce that they were adding a third building. This is another significant capital investment by MetLife and will bring hundreds more high paying jobs to Cary. Cary continues to see a return on our investments as we work to create an environment for all companies to thrive and prosper.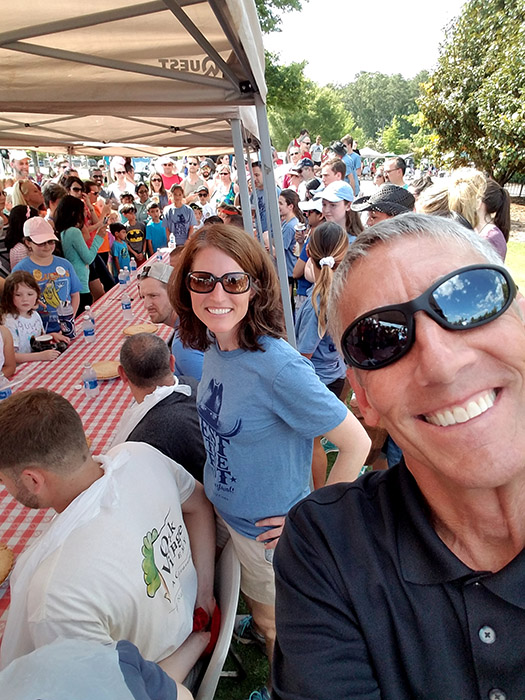 Saturday – Fest in the West
Saturday I had the joy of attending the "Fest in the West" event and Brooks Park in Cary. While the weather was quite hot it was well attended. I was one of the judges for the pie eating contest and joined council members in awarding the trophy. It was a fun time and should be an even bigger event next year.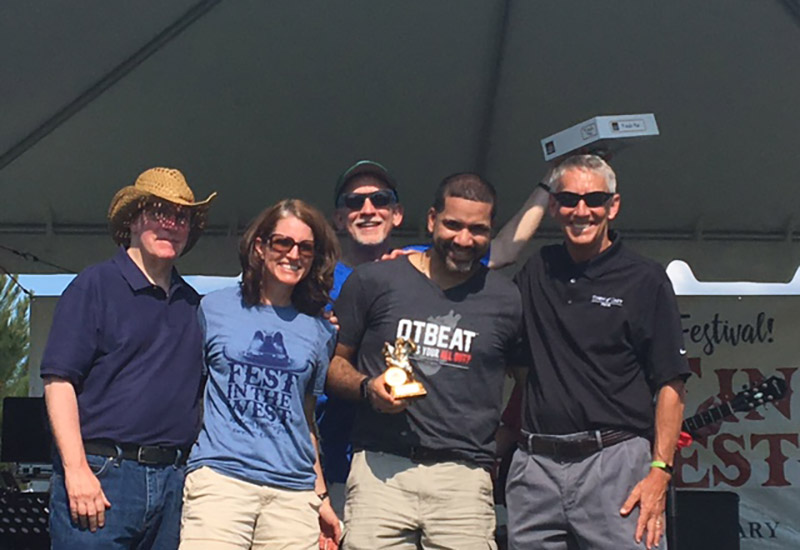 Town Manager's Report
The town manager's report for this week included the following:
Update on Habitat Rezoning

Attorney Jason Barron is now engaged by those asking for the Trimble Avenue rezoning, and he has advised that they would like more time to work on their request before the item comes back to the Council for a vote, which I expect will occur this summer. We also understand that the church has extended the purchase option to Habitat through August 31.

Metropolitan Mayors Coalition

Lana Hygh represented the Town at the Metropolitan Mayors Coalition spring meeting in Greenville and Kinston and learned about exciting developments down east. The group met at the home of the ECU Pirates where the scoreboard was rotating pictures of all the mayors of member cities. The group toured downtown Greenville (lots of new building happening) and medical facilities, then went to Kinston to see some of the redevelopment and revitalization efforts going on in that community.

Town Hall Event About Opioid Issues

On Wednesday evening, ABC11 news conducted a town hall style forum on the opioid issue at the Cary Arts Center. The forum, titled "Addiction: Hidden in Plain Sight," was well attended by Cary residents and others from as far away as Harnett and Lee counties. The forum was moderated by ABC11 anchor, Steve Daniels. Panelists included recovering heroin addicts, treatment specialists, parents who have/had addicted children, medical professionals, Police Chief Tony Godwin and NC Attorney General Josh Stein. Chief Godwin had the opportunity to highlight the Town's effort to develop a community-wide approach to combat the issue. The Cary Police Department conducted a "Pill Take Back" during the forum and collected nearly seven pounds of unwanted, prescription medicine. After the very somber event, where several people spoke of the devastation wrought upon their families by the opioid crisis, a number of the forum attendees were observed enjoying the peacefulness of the downtown park and fountain.

Green Level West Road Widening Project Kicks Off

After initial preparation, contractors working for the Town have started earthwork construction for the Green Level West Road Widening Project. Almost 25,000 cubic yards of dirt will need to be moved or used to complete this project. The project is expected to be completed by Fall 2018 and will provide a four-lane, median divided street with sidewalks.

Annual Water Quality Report

We are pleased to share the 2016 Annual Water Quality Report, which is also known as the Consumer Confidence Report. It was issued electronically and covers all drinking water quality testing performed in 2016. The Town is committed to providing drinking water that meets all state and federal regulatory standards. After performing thousands of water quality analysis during 2016, we are proud to report that your water remains safe and of high quality. This is the fifth consecutive year that the Report has been distributed electronically. Distribution is required by law and doing so in a primarily electronic format allows the Town to communicate important information about our drinking water to our citizens in an efficient manner. The cover photo of the report, shown above, was taken from Jordan Lake, which provides the Town's water supply. A special thanks to Rachel Monschein, Carrie Roman and Alexandra Jones for leading the development and creation of the Report.

Western Cary Meeting Feedback Report

Questions gathered before and after the Town's community meeting for western Cary on May 2 have been compiled into a single document. That report, along with the video of the meeting, have been posted on our website for future reference.

Bangladeshi Civil Servants Come to Cary

Karl Knapp, Tony Godwin, Danna Widmar and Lana Hygh spoke to 50 Bangladeshi civil servants from the highest levels in their national government as part of a program at Duke University. The program focuses on public policy, service delivery and negotiation. As the Bangladeshi system is unitary rather than federal, they found the local government perspective very fascinating.

Classification & Pay Study Complete

The annual study is one of our most important elements of the Town's compensation program. The main goals of the study are to: recognize position changes and maintain market competitiveness; maintain accurate job specifications and salaries to retain and attract the most qualified applicants; examine salary ranges for external competitiveness and internal equity; and review all of our positions within a four-year cycle. This year's study, the third of our four-year cycle, included 465 positions from the Fire and Public Works (Operations and Facilities Management) Departments, as well as selected positions from Parks, Recreation and Cultural Resources, Public Information, Town Manager's Office and Development Services. Human Resources has completed this year's study and changes will be effective July 1, 2017. We anticipates FY 2018 annual cost for implementation to be at $14,500 for the General Fund and no cost to the Utility Fund.

Council Meetings Next Week

At Tuesday's work session, I will introduce the budget framework and overview as well as the Question Board. Then, my colleagues will present the Town's Capital Budget and Improvement Plan.

At Thursday's council meeting, among other items, Council will hear about the Triangle Area Water Supply Monitoring Project and an Interlocal Agreement with Wake County for building inspections.

Recognitions

The Town would like to recognize and thank Turner Asphalt for generously offering to pave the parking lot at Veterans Freedom Park. They placed 110 tons of asphalt and will stripe 13 parking stalls. The work was completed in advance of the Town's Memorial Day Observance, scheduled for May 29. This kind gesture will be appreciated by all who visit the Park. Thanks also to Scott Hecht and Jim Hallowes for coordinating with Turner Asphalt.
Emails from Citizens
Emails from Citizens this week included:
Comments for and against the Trimble rezoning.
Complements to a town employee for his service.
Concerns about a Goddard school proposal under staff review.
Compliments on downtown revitalization.
A concern that Wegmans is going to take too long.
Next week's activities include a trip to Augusta, Georgia, a ribbon cutting, a regularly scheduled council meeting, and the beginning of my family vacation.
Get In Touch
Well, that is all for this week. My next post will be on Saturday, May 27th.  Although I have Facebook and Twitter accounts those are not the best means of communications with me. Please send all Town of Cary questions or comments to Harold.Weinbrecht@townofcary.org and email personal comments to augustanat@mindspring.com.
---
From the blog of Cary Mayor Harold Weinbrecht. Photos courtesy of Harold Weinbrecht.
https://carycitizenarchive.com/wp-content/uploads/2017/05/Haroldblog-May22-Featured.jpg
550
800
Harold Weinbrecht
https://carycitizenarchive.com/wp-content/uploads/2020/03/cc-archive-logo-450-v3.png
Harold Weinbrecht
2017-05-22 10:29:52
2017-05-22 10:13:54
Harold's Blog: New Businesses, Redistricting and More