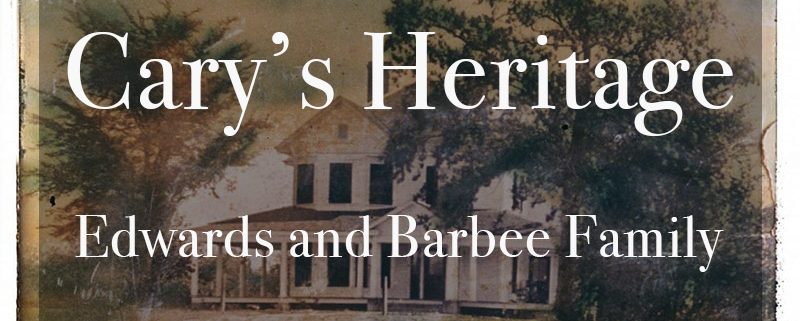 Cary, NC – Michael Edwards and Ron Barbee remember the rivalry between two ladies in their families, one from the Edwards family and the other from the Barbee family.
Michael Edwards
My great grandfather was James A. Edwards. James married Myrtle Victoria Upchurch Edwards. She was a big lady, big personality and big physically. James was a very successful tobacco farmer back in the hay-day of tobacco farming. If you were a good farmer, you could make a lot of money raising tobacco back then, so you would build a big, wood-framed Victorian house.
There were a lot of Victorian farmhouses built in Wake County between 1880 to 1930. James built a real nice Victorian house on Davis Drive for he and his wife in 1909 or 1910. James had a sister Lilla who married Luther Barbee. Luther bought the farm across the street from James on Davis Drive, which had a very little house on the land.
Over the years there developed a strong rivalry between James' sister and his wife. The story goes that when James and Myrtle built their big Victorian farmhouse, then Lilla and Luther Barbee added onto their little house, turning it into a big Victorian across the street from the Edwards. Then the two couples had competing, big, two-story Victorian houses that for a time, continued to grow to be the biggest ones on Davis Drive.
They all went to Morrisville Baptist Church. When James and Myrtle arrived at church on Sunday, Myrtle would waltz down one side aisle wearing a big fur or a big hat. Not to be outdone, the next week Lilla would strut down the other side aisle wearing an even bigger hat or a bigger fur. The family legend is that they were always very competitive with each other, trying to see who could out-build and out-dress who. The rivalry became the talk of the town.
Ron Barbee
The James Edwards house was built or renovated around 1912. When Luther Barbee married Lilla Edwards, Luther was living near today's Research Triangle Park, but Lilla wanted to be close to the home where she grew up, so he bought the farm across the road from the Edwards on Davis Drive.
There was a small, two-room old house there at the time. In the winter of 1914-15, they tore the front off the old house, put a Victorian front on it and began an addition because Lilla's sister-in-law, Myrtle Edwards, had a new Victorian house across the street. Eventually the two ladies each had a very nice Victorian home facing each other across Davis Drive.
The stories about that rivalry between the two women have been passed down through both the Edwards and the Barbee families over the years.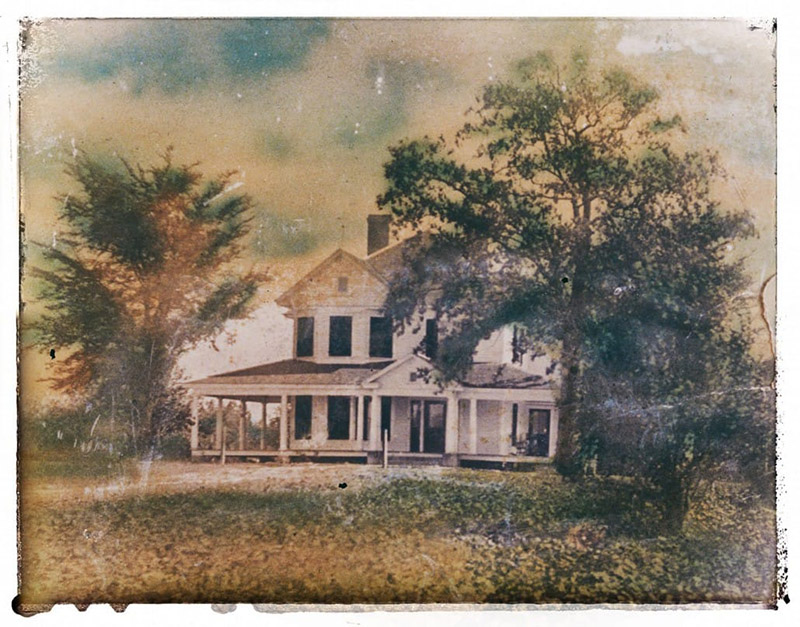 ---
Story by Peggy Van Scoyoc. Much of Cary's Heritage is taken from her book, "Just a Horse-Stopping Place, an Oral History of Cary, North Carolina," published in August, 2006. The book is a collection of oral history interviews conducted between local citizens and Friends of the Page-Walker Hotel. The rest comes from later oral history interviews with local citizens. Photo courtesy of Preston Retreat.
https://carycitizenarchive.com/wp-content/uploads/2017/06/CaryHistory-BarbeeEdwards-Featured.jpg
551
800
Peggy Van Scoyoc
https://carycitizenarchive.com/wp-content/uploads/2020/03/cc-archive-logo-450-v3.png
Peggy Van Scoyoc
2017-06-07 10:31:02
2017-06-07 09:45:47
Cary's Heritage: The Edwards and Barbee Families