Cary, NC – For many years now, Cary has only had one YMCA, the recently renamed Taylor Family YMCA off of Cary Parkway. But construction is nearly completed on the new Northwest Cary YMCA and we got a chance to tour it for a sneak preview.
There's A Place You Can Go
The Northwest Cary YMCA, located on Carpenter Fire Station Road, covers approximately 120,000 square feet with two floors. The space includes everything from gym and exercise space for adults to childcare and after-school space for children, and is attached to the existing Crosspointe Church building
"We designed it and developed it. We have the YMCA on a 50-year lease," said TJ Terry, Crosspointe's lead strategist. "We're their landlord is the best way to put it."
Terry said Crosspointe knew it had a large amount of vacant, adjacent acreage and  for years was searching for the right use until this partnership with the YMCA became an opportunity. The end result makes good use of the space, Terry said, because often a church sits empty when there are no services going on. Through this partnership, the structure is always being utilized seven days a week.
"Neither of us have overlapping uses," Terry said. "We mainly just use it on Sundays and the YMCA uses it for the rest of the week."
One feature that highlights how the building will be used by both adults and children is the entryway with two sets of main doors, one that opens closer to the exercise facilities and one that opens by the after school and track out programs.
"For the YMCA, after-school and teen programs will be on one side and adult programs and the gym will be on the other side," Terry said.
Speaking of the gym, it is more than twice as large as the one at the Taylor Family YMCA, with enough room for two middle school regulation size courts, as well as space on the sides for seating. There is a large stage at the front of the gym that includes a retractable wall which would allow bands can practice on the stage while people are playing basketball on the courts.
The gym has a 35 foot high ceiling, which Terry said gives the room better acoustics and can give visitors a better line of sight. This gym and stage can be used by Crosspointe for larger church services. There are multiple plug-ins on the walls and floors for audio equipment and there is a hearing loop installed to allow people with hearing aids to pick up the sound in the gym more accurately.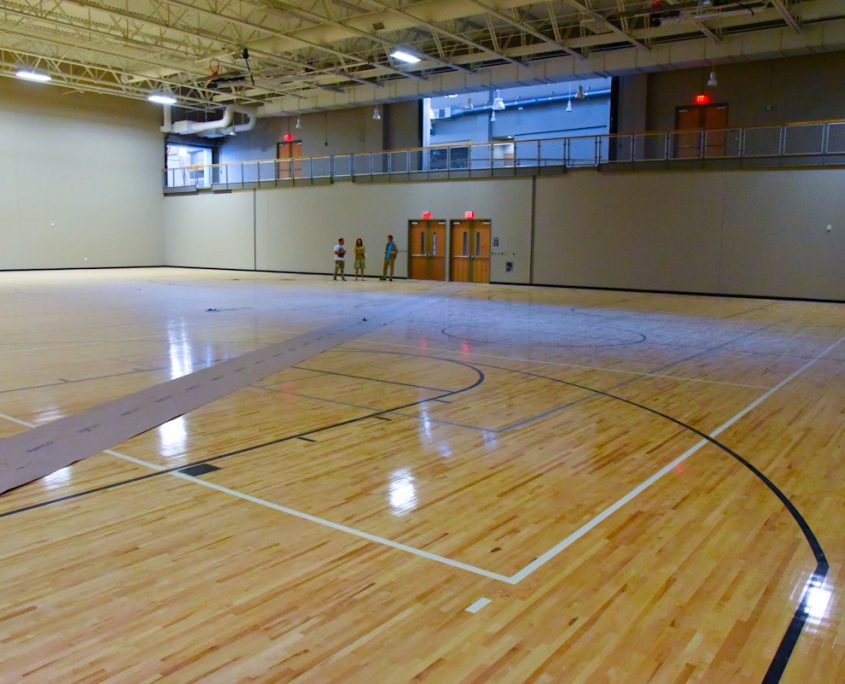 The Northwest Cary YMCA also has four fitness studios totalling 9,000 square feet for dance, yoga and spin classes, the largest of which is more than 3,400 square feet.
A New Look
Crosspointe got its permit to begin construction on Friday, June 5, 2015 and nearly two years later, they are about ready to be completed.
"We are within a few weeks of getting our Certificate of Occupancy," Terry said. "After that, it is the YMCA's decision when to open."
Finishing touches were being put on floors and walls while CaryCitizen toured the facility and it just finished connecting to the gravity sewer. Following that, clean-up on the construction site can begin.
"Until you have a drain, you can't mop well," Terry said.
The architecture of the Northwest Cary YMCA is inspired by the Vancouver Convention Center, which Terry said is a personal favorite of his. Crosspointe also worked with Visioneering Studios, a real estate and architecture consulting group.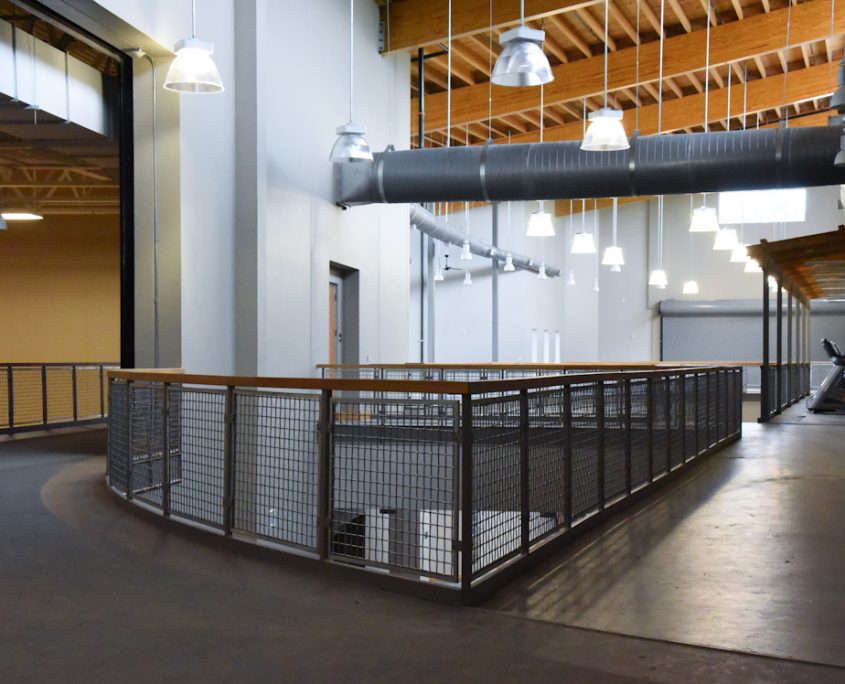 Throughout the building, you can see wood lining the walls and handrails, as well as art carved from wood. All of the wood, aside from the ceiling and floors, is recycled from trees cut down to make room for the new YMCA, and woodwork is being done on site. Terry said the building was made with LEED standards but Crosspointe is not filing for certification.
"For us, it's more about efficiency than a placard," Terry said.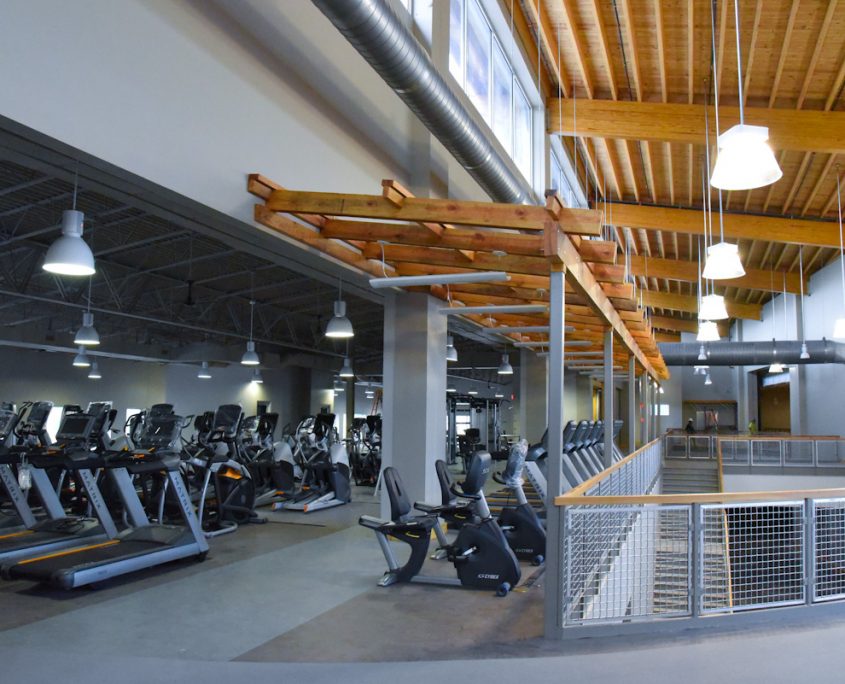 Wood from a 150-year-old white oak that was cut down in the area will be incorporated into the counter of a coffee bar that is going near the gym-side entrance of the YMCA, with the coffee shop taking the name White Oak.
Large, south-facing windows let in plenty of sunlight in. Much of the first floor is actually below ground, which Terry said makes it easier to heat the outdoor pools.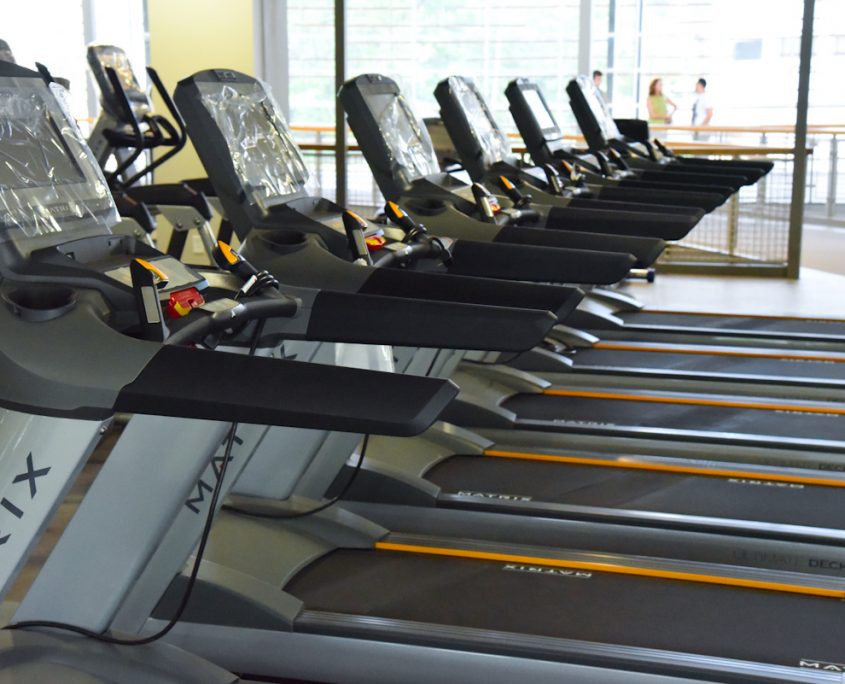 Terry said they are set to be finished with construction by the end of June 2017, with the YMCA looking to hire new staff.
"When we started, we were told this would be impossible," Terry said. "We just walked through the impossible."
The Northwest Cary YMCA is located at 6911 Carpenter Fire Station Rd.
---
Story by Michael Papich. Photos by Hal Goodtree. Community coverage sponsored in part by Waverly Place.
https://carycitizenarchive.com/wp-content/uploads/2017/06/nw-ymca-6490.jpg
801
1200
Michael Papich
https://carycitizenarchive.com/wp-content/uploads/2020/03/cc-archive-logo-450-v3.png
Michael Papich
2017-06-07 13:10:47
2017-06-08 15:42:13
A Preview Tour of the Northwest Cary YMCA