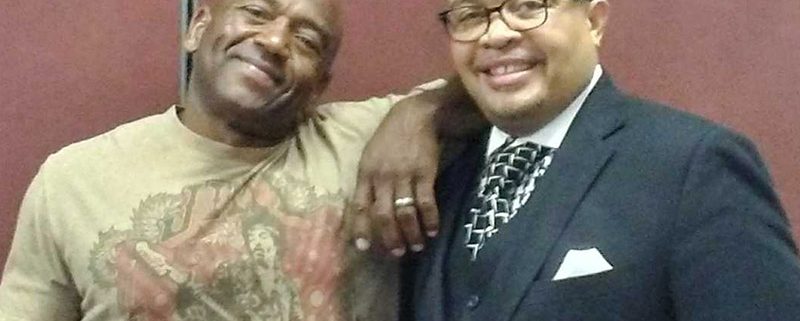 Cary, NC – Welcome to Samaritan's Corner. Let's Talk!
He's B.B. King, I'm Jimi Hendrix! He's the the Temptations, I'm New Edition! He's Heavy D. and The Boys, I'm Public Enemy! He's a tailor-made suit with sandstone wingtips, I'm a t-shirt, shorts and Brooks Ghost! He's a luxury sedan, and I'm down with anything with only two doors, sits low to the ground and tops out at 180! He can be reserved, and I can never seem to stop talking! We're so "DIFFERENT" in so many ways, and still yet, if you sit in front of either one of us, you'd get the "SAME" song of victory, and it would sound like this!!
"By the grace of God, the prayers of our mothers and grandmothers and all of the work we have to do!! WE'RE STILL HERE!" Now, those aren't words that we sling around to impress people, it's our own personal proof that the story of our lives aren't over until God finishes the last chapter!! That applies to all of our lives! You may look at these pictures of us and see two happy guys, but what many of you don't know is what it cost us to get our laughter back!
"Laughter is healing for the soul," but only the Lord can save it!! And that's what happened to us!! We were both drug addicts. I don't mean addicts that merely had a drug problem, I mean addicts that didn't have a care in the world, except where our next pile of cocaine was going to come from! An addict without a care is one of the scariest humans walking in our society.
The addiction got so out of control that we began to steal from our parents, grandparents and anybody else that had anything of value. I personally remember taking my friend's stereo equipment out of his car when he was sitting in his living room watching TV. I could see him sitting on his couch as I ripped the wires apart to get it all out. And because addiction can make you numb to reality when the cravings set in, when I was doing it, I didn't feel bad at all.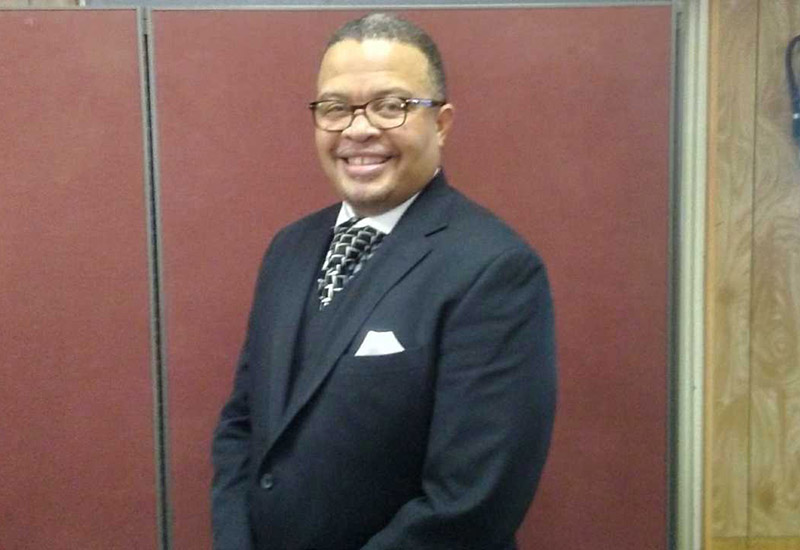 I remember Pastor Rob not only stealing drugs from his dealer, but stealing the dealer's truck. Which turned into high speed chase down I-40. Rob spun out, hit a guardrail and took off through the dark woods where he would cover himself with leaves and stayed for almost eight hours in the cold. And in spite of all of the bugs crawling on him, the cuts and the bruises, he was so paralyzed by fear that he just couldn't move. He could hear the dealer off in the distance screaming and yelling and the threats were real. Some people may read this and think that we got what we deserved, and I agree. We chose to do what we did. And many more people may become judge and jury, and that's where I draw the line.
Addicts do not grow up desiriring to be addicts. We want to be Football Players, Police Officers, Fireman, Teachers, Nurses and even Mommies and Daddies. People that have an addiction are often times people that have been deeply hurt by someone they trusted, been neglected, abused, abandoned and have been left with a massive void that they want to escape from. In our society, we look "down" at addicts, and not "at" them. And that's how we miss the pain, the void and the cry for help.
The voice of the addict is a voice of many disguises, because of the shame that they feel. The addict can play the part, even as the pieces continue to fall apart. Marines have a saying! "Never leave another Marine behind, injured or dead." When are we going to stop leaving our wounded behind? If a Marine makes a bad decision that causes him to get injured or killed, their fellow Marines "NEVER" leave them behind. When people make bad decisions, why do we persecute them, write them off and leave them behind to die? Pastor Rob and I made some bad decisions that we've always held ourselves accountable for. Nobody is to blame but us! And yes, people judged us, persecuted us and wrote us off. But our mothers and grandmothers became "Praying Leathernecks!" Look up Leathernecks and get to know our mothers and grandmothers!
If you read this article and say, "That would never happen to my children." Or, "I'm so glad that I've never had to deal with addiction." NOT SO FAST!! Try this little "addiction" test in your home with your children! Tell them that aside from homework, home time is now family time and see what happens. Tell your children that they have to put their electronics away for the evening for family time. Turn the TV off for a week and see what kind of response you get from your children. Tell them that they're not allowed to isolate themselves in other parts of the house with their electronics and see what happens.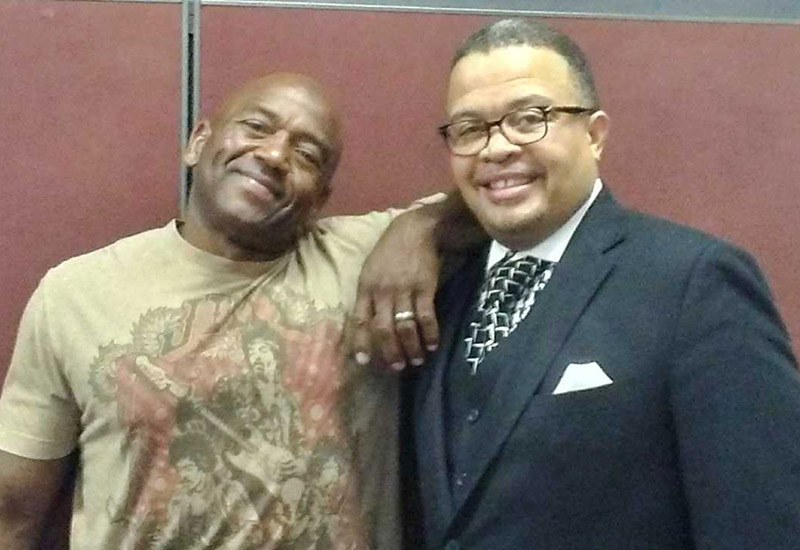 I "PROMISE" that most of you are not going to like what you see after this "addict" test. And I "PROMISE" that most of you won't see that you're the parental cause of the "addiction." Have you lost your kids to "addiction?" Are they "electronic addicts?" Can you all function as a happy family without any electronics? How much anger and frustration do you expect from them because you're trying to take their "drug" of choice away? "Numb" is "Numb," and "Addiction" is "Addiction." But the "Decision" to empower the electronic "addiction" is yours.
Pastor Rob!!! There are still many chapters of our crazy lives to be written!! If there was a Hell on Earth, we've survived it and helped to create some of it! But to the Lord Jesus Christ be "ALL" of the "GLORY!" WE'RE STILL HERE!!
---
Story and photos by Jimi Clemons.
https://carycitizenarchive.com/wp-content/uploads/2017/11/Samaritan-Nov9-2.jpg
550
800
Jimi Clemons
https://carycitizenarchive.com/wp-content/uploads/2020/03/cc-archive-logo-450-v3.png
Jimi Clemons
2017-11-09 10:29:59
2017-11-09 09:33:47
Samaritan's Corner: From Addiction To Conquered Dreams