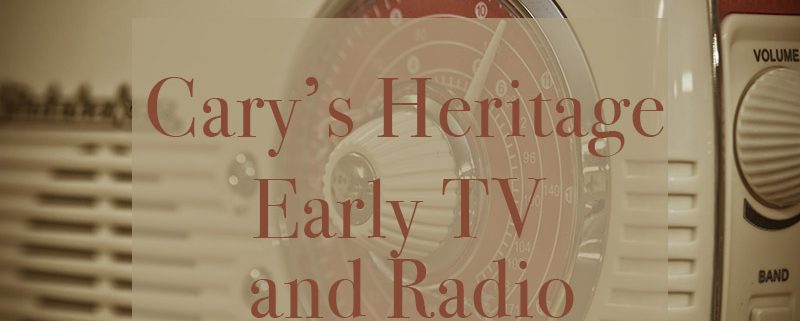 Cary, NC – Folks remember their first radios and televisions in Cary.
Margaret Travis
In the late twenties, radios came out. Our school principal, Mr. Beavers, took my brother Leon and sister Mary to the WPTF station in Raleigh to sing on the radio. Mama thought everybody in the world could hear them. She wrote to my grandfather in Mississippi, "Be sure to listen on your radio." Mary played the piano, and they both sang My Blue Heaven. Mr. Fawny Council had the only radio in Green Level. We went to his house and heard them sing. His radio had a big sound horn-thing in front. We thought it was the greatest thing in the world that they had been to Raleigh to sing on the radio.
Billy Rogers
During the war years, Miss Nanny Leach sat in her kitchen with her neighbor, Mr. Massey, the trainmaster, listening to H.V. Kaltenborn with the evening news. We didn't have television then, so that was the extent of the news you got in Cary, or The Raleigh News and Observer.
Bertha Pleasants Daniel
My mother had a TV before we did. We went every Saturday night to Mama's house to watch Jackie Gleason and other sitcoms. We finally got our own. Mr. Dashell, a banker in the Cary bank, had the first radio I ever heard. We went to hear it after church one night. All we heard was static, so I was not that impressed. In 1929, when I was thirteen, my dad died. That summer when he was so sick, Daddy really enjoyed the radio. All the talent was local. They didn't have national hookups, so local people had talk shows and did recitations, and there was music.
Raymond Johnson
We were the first ones to have a TV along Highway 55. Half the school turned out to watch it. I can't say what year. That first TV was a Sylvania.
Fred Seeger
In the early 1950s, Cary Pharmacy had one of the first TVs in Cary. Lacy Gilbert, who ran the pharmacy, figured the big draw for Cary men would be to come to the drugstore to watch the Pabst Blue Ribbon fights on TV. So, they stayed open on Wednesday nights all the way till 10 PM so all the men, maybe fifteen or twenty, would come and watch the fights.
Colleen Booth Spencer
Before anybody had a TV, Glen Hobby put one in the window of Hobby's Hardware Store. All the people of Cary were standing outside the window looking in because they had never seen a TV before. They were fascinated.
John Yarborough
When television was coming in, my father, Dr. Frank Yarborough, never had a television in his house because he thought it would prevent you from doing what you should be doing. I can see his point now.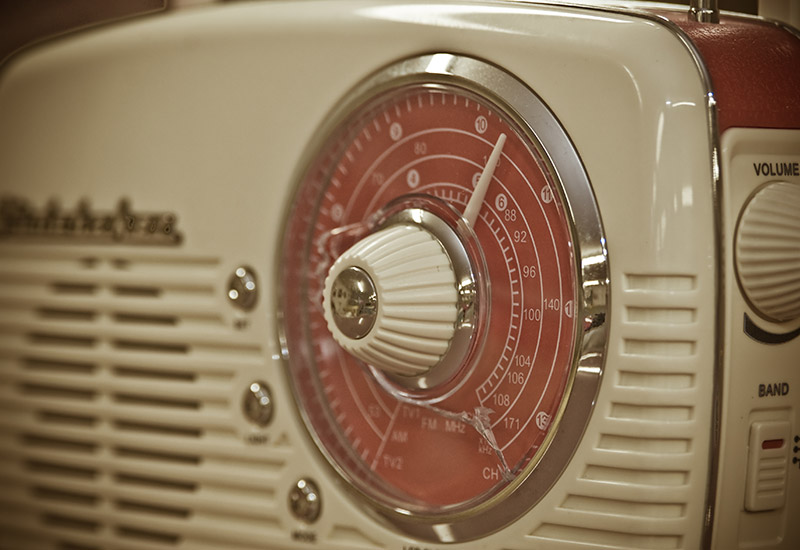 ---
Story by Peggy Van Scoyoc. Much of Cary's Heritage is taken from her book, "Just a Horse-Stopping Place, an Oral History of Cary, North Carolina," published in August, 2006. The book is a collection of oral history interviews conducted between local citizens and Friends of the Page-Walker Hotel. The rest comes from later oral history interviews with local citizens. Photo by Andrew Taylor.
https://carycitizenarchive.com/wp-content/uploads/2017/11/CaryHeritage-Nov15-Featured.jpg
550
800
Peggy Van Scoyoc
https://carycitizenarchive.com/wp-content/uploads/2020/03/cc-archive-logo-450-v3.png
Peggy Van Scoyoc
2017-11-21 10:30:53
2017-11-21 09:03:02
Cary's Heritage: Early TV and Radio