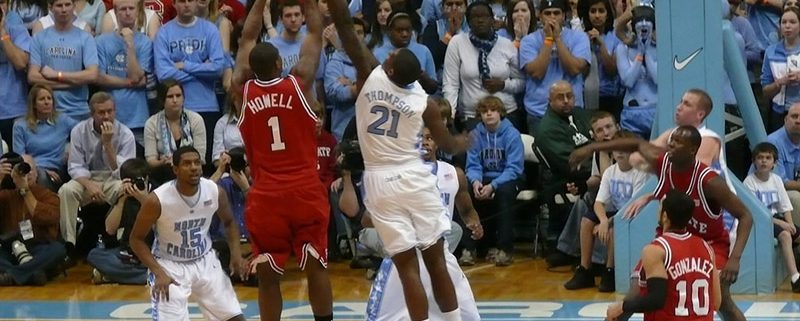 Cary, NC – In a fast-paced sport such as basketball, being able to write clear and engaging coverage of a game is a unique skill. One Cary resident was recognized for that skill, earning a national award in publication excellence.
Treat Every Game As Important
Clifton Barnes earned one of Communications Concepts' 2017 Awards for Publication Excellence for real-time coverage and commentary of UNC-Chapel Hill Men's basketball games during the NCAA tournament, including full game stories afterwards. Barnes was one of four recipients of an Award of Excellence in the "Social Media Best Series" category.
Barnes wrote this coverage for WNCN-TV's website.
"When I watched basketball, even when I wasn't writing, I was always dissecting the games and thinking about zone defense and out-of-the-ordinary things," Barnes said.
Between the four tournament games Barnes wrote about, he put out nearly 10,000 words and all with a quick turn-around.
"I'm used to deadlines and I've learned to write quickly," Barnes said. "When I worked for the N.C. Bar Association as the Director of Communications, it was strange not to be on a deadline so I would save work until I had that deadline to work under. I feel like I did better under that deadline pressure."
Another credit to Barnes' writing is he gives each game weight, and Barnes said other journalists would joke that when he covered high school baseball games, he would treat them as though they were Game Seven of the World Series.
"To those players, it does feel like the World Series," Barnes said. "I treat all games like they're important."
In addition to his most recent award for his WNCN reports, Barnes has also earned national writing awards for his sports news website CapitalSportsNC.com.
Behind the Scenes of the Sport
Barnes was interested in sports from a young age and also liked to channel his creativity through writing. That led him to get a job with the newspaper "The Nashville Graphic" in middle school to write about games, and he wrote for local radio stations as a hobby.
"After the game, I would write it up and take it to the radio station to read on the air," he said. "It was cool to a young kid."
Later, Barnes was a journalism student at UNC-Chapel Hill, where he continued to write about Tar Heel basketball. It was also during this period that Barnes gained insight into college basketball that has changed how he writes compared to other commentators.
"I've seen behind the scenes and gone to private practices. You can see a player is having problems with a girlfriend or he is struggling with a class and has to study on the bus," he said. "When a team loses a game it seems like they should have won, you don't know what's going on in their lives. And generally, you don't need to know."
This understanding has also led to Barnes criticizing coaches in his writing less, while pairing that with an approach to honest, tasteful writing and asking questions he thinks average fans would have asked.
Barnes also has an interest in old history and culture and after covering college basketball for decades, he has been able to use this understanding in his writing.
"I like both college and professional basketball. I like the fast break in professional games but I also like it when a team plays a zone. You're seeing more of that professional style in college basketball now," he said. "I don't begrudge it. But when it goes so fast, you don't have time to think about it."
In fact, when Barnes was a college reporter, he said UNC coach Dean Smith told him the shorter shot clock and introduction of the three-point shot would make the game less methodical.
"I guess he was right," he said.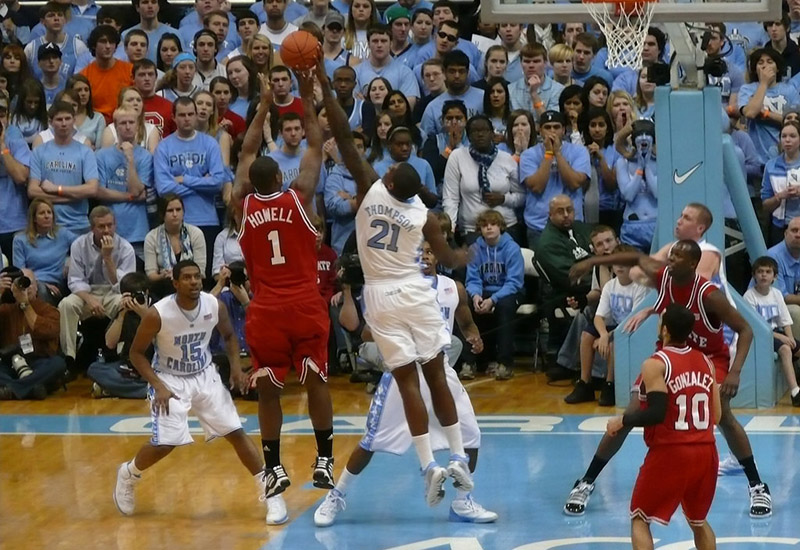 ---
Story by Michael Papich. Photos courtesy of Clifton Barnes and Des Runyan.
https://carycitizenarchive.com/wp-content/uploads/2018/01/UNCBasketball.jpg
550
800
Michael Papich
https://carycitizenarchive.com/wp-content/uploads/2020/03/cc-archive-logo-450-v3.png
Michael Papich
2018-01-10 13:53:16
2018-01-11 09:08:31
Cary Resident Earns National Award for Basketball Writing