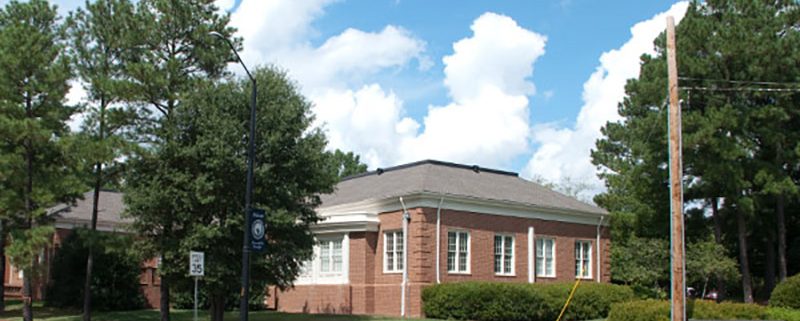 Morrisville, NC – As Morrisville tries to define its own identity, the town is reaching out to the community for their thoughts on the new strategic plan, from its goals to its very name.
Connect Morrisville
The Town of Morrisville has been working on this strategic plan since Summer 2017 and Assistant Town Manager Todd Wright said the final draft should be coming soon.
"We hope to finalize the draft in February and March and implement the plan in Spring," Wright said, with the Morrisville Town Council voting on the plan in March.
The plan is largely driven by the Town Council and Morrisville has taken on consultants to help with writing the plan. In the meantime, Morrisville is surveying local businesses, town staff and community members, just as they did at a Wednesday, February 14, 2018 meeting.
To create this first draft meeting attendees saw, Morrisville held workshops in January and saw the top concerns were transportation and road infrastructure, as well as the amount of development and the lack of different kinds of housing. But the workshops also asked people what they like most about the town.
"People like the access to amenities and all of the events around town," Wright said. "Many people also said the town's diversity was very important to them."
The strategic plan's suggested name is "Connect Morrisville," with the mission of "Connecting our diverse community to an enhanced quality of life through innovative programs and services."
To those at the February 14 meeting, mostly from the development community, this could be taken two ways. On one hand, "connections" could extend to more than just transportation and it could bring attention to how Morrisville is in the center of the Triangle and is surrounded by a "thriving" community.
However, others felt the mention of Morrisville being a crossroads highlighted how the town could be seen not as a destination but a place to pass through. In other words, insignificant. This ties into what Wright said was another piece of this plan, which is to find Morrisville's character and define it.
Goals for Morrisville
In order to accomplish this mission, the strategic plan has five goals:
Improved Transportation Mobility
Balanced Natural and Build Environments
Engaged Inclusive Community
Public Safety Readiness
Operational Excellence
This first goal will take time, as Wake County is in the very early stages of the Wake Transit Plan, and those involved admitted improving road infrastructure will be a lengthy process. Also, many of Morrisville's roads are state roads and Wright said the town will need to find a way to leverage their resources to make those improvements.
"We can't just throw up our hands and say it's not our problem because they're state-owned roads," Wright said.
There are also ongoing discussions with surrounding towns and/or the GoTriangle system to get more bus service to Morrisville, according to Morrisville's Planning Director Courtney Tanner.
The second goal also saw a lot of input, as it talks about bringing in a mix of different housing, including affordable housing, as well as building up Morrisville's infrastructure and balancing that with environmental preservation. What makes this tricky is the town has no more land left to grow.
"This is a topic we cannot ignore," Wright said. He and others in the meeting also pointed to the level of infill development now underway in Raleigh, particularly Downtown Raleigh.
The other goal that saw a lot of discussion was the fifth goal, as people at the meeting asked about aligning goals and resources. Wright said there will be an effort to align the Town Council's goals with the various departments, and if Connect Morrisville passes, there will still be further steps to create individualized department plans and make sure they can align.
With all of these goals, Wright also said it will be important to have a way to measure outcomes, to know if transportation mobility feels more open and so on. Particularly with the fourth goal, judging Morrisville's readiness when it comes to emergency services will be something the citizens will have to determine.
The process to craft Morrisville's strategic plan will continue from here but Wright left the meeting with a few words to remind people that change in the town is always occurring.
"Those were tobacco fields out there a few decades ago," he said. "We have already gone through a lot of changes."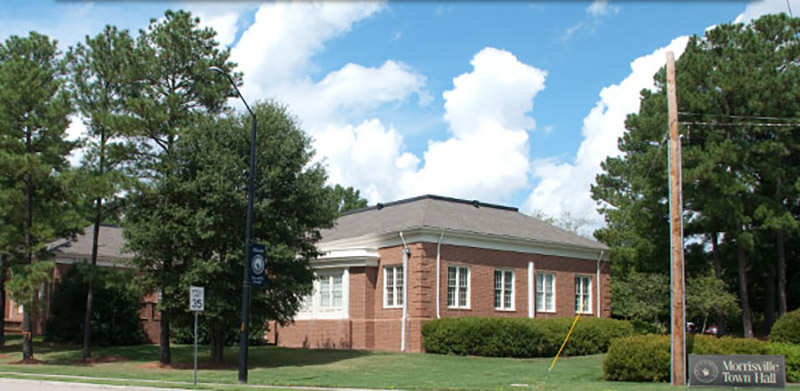 ---
Story by Michael Papich. Photos by Michael Papich and Hal Goodtree.
https://carycitizenarchive.com/wp-content/uploads/2017/01/CaryMorrisville-2.jpg
391
800
Michael Papich
https://carycitizenarchive.com/wp-content/uploads/2020/03/cc-archive-logo-450-v3.png
Michael Papich
2018-02-15 13:08:03
2018-02-15 13:08:03
Morrisville Maps Out Strategic Plan, Looks for Feedback