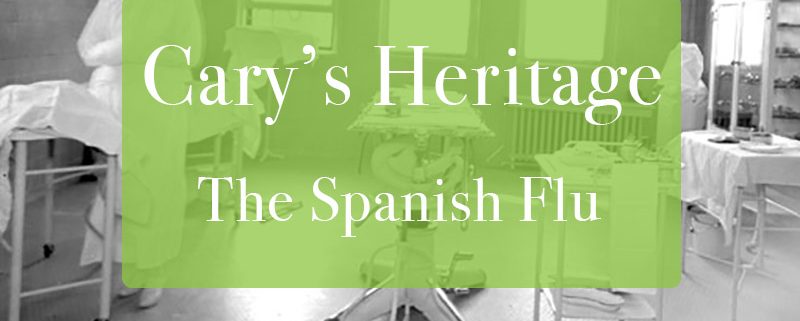 Cary, NC – The 1918 flu pandemic, also known as the Spanish flu, which was the deadliest in history, infected an estimated 500 million people worldwide, which was about one-third of the planet's population. The total death toll is estimated at 20 million to 50 million victims worldwide, however, other estimates run as high as 100 million victims. These two Cary women were alive during the epidemic and shared their memories during oral history interviews.
The exact numbers are impossible to know due to a lack of medical record-keeping in many places. The Spanish flu was responsible for 675,000 deaths in the United States alone, which was twice the number of casualties (both killed and wounded) of the United States in World War I, which totaled 323,000. The Spanish flu spread quickly around the world, at a time when there were no effective drugs or vaccines to treat it.
To slow the spread, people were ordered to wear masks and schools, theaters and businesses were closed. So many died that bodies piled up in makeshift morgues in places. It became known around the world as the Spanish flu, because Spain was hit hard by the disease and was not subject to the World War I wartime news blackouts that affected other European countries.
Elva Templeton
I was born in 1898. I started college in 1916, and the following year, the 1917-18 flu epidemic began. Eventually, we were given three weeks of vacation. During that time, when I was home, I saw my father – Cary's local doctor, Dr. Templeton – about twice. He was going night and day to see patients. I lost a sister who had the flu and then it went into pneumonia. We just had to take things as they came.
Even though my father was a great prohibitionist, his primary treatment was alcohol. He said whiskey brought almost the best cure, that it did better than anything else he had to give them. He would give them just one dose, like medicine. He claimed that pulled a lot of them through. At one time, my father actually ran for North Carolina state governor on a prohibitionist ticket. Of course, he didn't win; everybody wanted to drink.
Esther Ivey
I was born in 1890. In 1918, I was teaching at the Holly Springs High School, and was also a bookkeeper for the Baptist State Convention during the summertime. During the 1917-18 flu epidemic years, Holly Springs High School closed for two full years, so I faced that long period of time without pay.
Fortunately, the Baptist State Convention called me and asked if I could come back to work full time until the school reopened, so I was lucky there.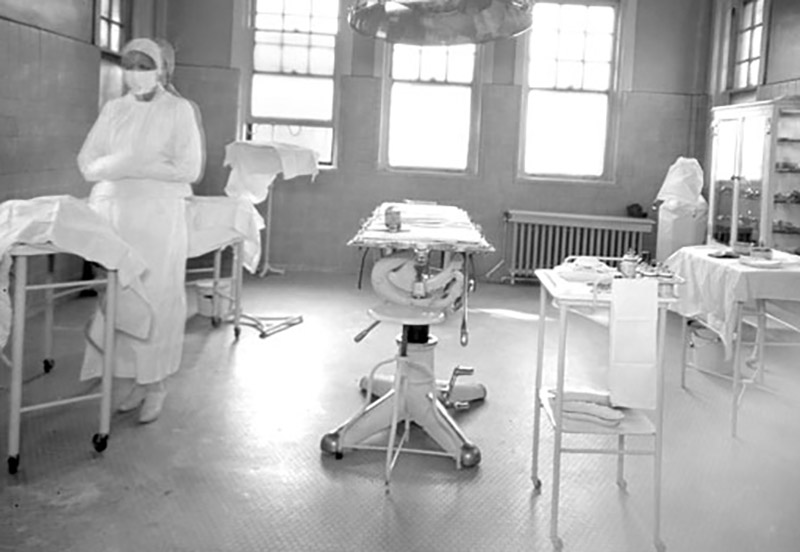 ---
Story by Peggy Van Scoyoc. Much of Cary's Heritage is taken from her book, "Just a Horse-Stopping Place, an Oral History of Cary, North Carolina," published in August, 2006. The book is a collection of oral history interviews conducted between local citizens and Friends of the Page-Walker Hotel. The rest comes from later oral history interviews with local citizens. Photos courtesy of the Smithsonian Institute.
https://carycitizenarchive.com/wp-content/uploads/2018/02/CaryHeritage-Flu-Featured.jpg
552
800
Peggy Van Scoyoc
https://carycitizenarchive.com/wp-content/uploads/2020/03/cc-archive-logo-450-v3.png
Peggy Van Scoyoc
2018-02-16 10:33:50
2018-02-16 09:33:58
Cary's Heritage: The Spanish Flu