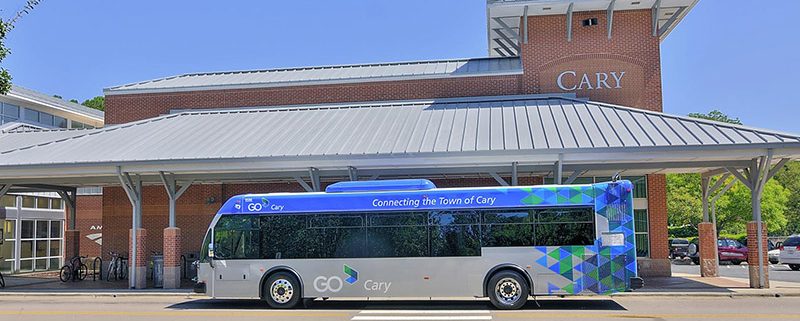 Cary, NC – With the half cent sales tax increase and other fees passed in the 2016 referendum, Wake County is raising more than $80 million for public transportation improvements and updates. GoTriangle's general manager met with the Cary Chamber of Commerce to lay out some of these changes and provide a timetable.
Tripling Bus Service
Wake County is currently the second-fastest growing American county with a population of more than one million people. This rapid growth puts more emphasis on the need for public transportation, said GoTriangle General Manager Jeff Mann.
"Transit will not stop congestion but it will ease it. If we don't have transportation alternatives, we won't stay competitive," Mann said.
Mann spoke to the Cary Chamber of Commerce on Thursday, March 1, 2018, joined by Cary Councilmember Jennifer Robinson.
"In my district, you have people who find they can get to Southpoint faster than they can get to Cary Towne Center," Robinson said. "You can see the importance of improving connection."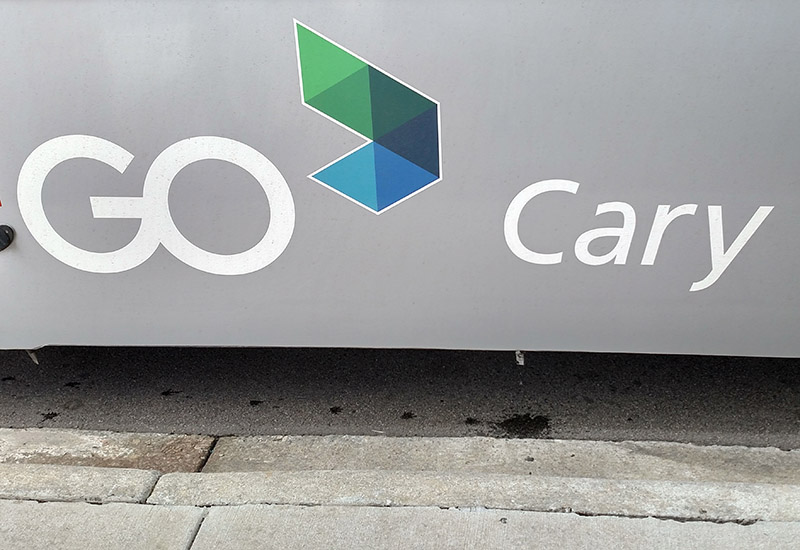 As a result of the half-cent sales tax increase and other fees, Wake County is raising $86.7 million to fund transit improvements, with Durham and Orange Counties raising around $42 million.
"Some people want to be protective of their funds but we must connect with other regions," Robinson said, with GoTriangle currently tying into Durham and Chapel Hill, with plans to connect to Chatham County systems in the future.
Transit funding will go to both bus improvements and commuter and light rail. On the bus side, GoCary is adding a corridor to go to Weston Parkway and Park West Village in an effort to link more employment centers. Also, Cary's bus maintenance facility will be expanding.
County-wide, there are plans to fund 55 bus stop improvements and introduce mobile payment. By the end of the ten year plan, Mann said the goal is to triple bus service, with bus stops within walking distance of 80 percent of Wake County employees and 54 percent of Wake County homes.
"We simply don't have that sort of connection now," Mann said.
There will also be funding to provide free bus fare to passengers aged 18 and younger.
Additionally, there are plans to introduce Bus Rapid Transit (BRT) in the area, with the potential for dedicates lanes just for BRT. Routes would run every 15 minutes. There are plans in place to have Downtown Cary and Downtown Raleigh connected with a BRT route but Mann said they are still studying the full map of where BRT would go.
One of the biggest challenges to bus expansion, Mann said, is finding reliable drivers.
"We're losing drivers to Amazon Prime and the trucking industry," Mann said. He said the GoTriangle system is working with the university, community college and public school systems to spread the word about careers in transportation.
Rail Transit in the Triangle
One big change the Wake County Transit Plan is bringing is commuter rail, which would stretch from Garner to Duke University with stops along the way. Mann said the timeline is dependent on expanding the rails currently in the area.
"What normally takes one year takes three years," Mann said.
There are also possibilities for double and triple tracks for the commuter rail line. It will run eight times in both directions during peak hours.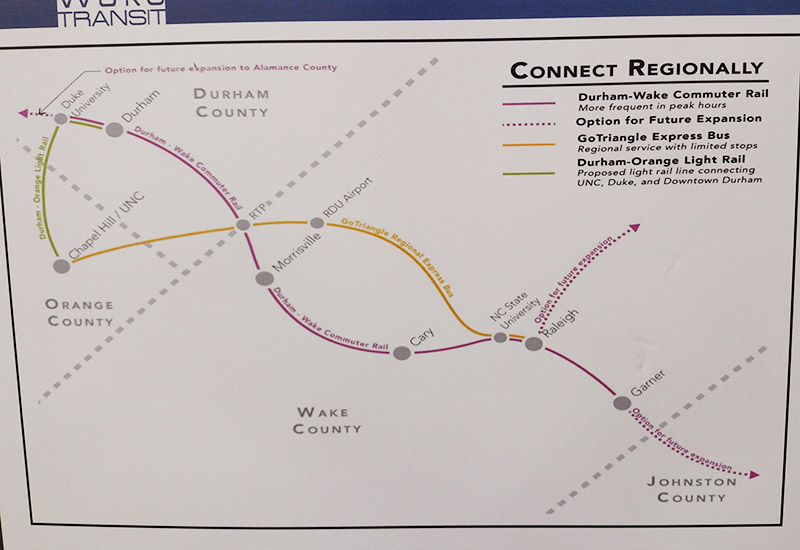 Another big rail project in the area is the Durham-Orange Light Rail, which would link three of the state's 10 biggest employers and is projected to create 10,000 new jobs. The rail would extend from UNC Hospital to North Carolina Central University and make around 26,000 trips per day.
Mann said the light rail is in the final design and engineering phase, with construction starting in 2019 and finishing 2026.
The cost of the light rail is $2.48 billion, with 40 percent coming from the counties, 10 percent coming from North Carolina and 50 percent coming from the federal government.
"When we apply for federal funding in April, we need all non-federal money set. Then we have assurance we will get funded," Mann said. "All cost overruns would be on the local and state government to pay."
With the speed of the Triangle's growth versus the speed of implementing transit improvements, some at the Cary Chamber meeting voiced concerns these changes may be obsolete by the time they are finished because of how populous the region will become. Mann said new services are being added throughout this process so he does not believe the project will become obsolete.
"We are constantly building it up. It's not all or nothing," Mann said.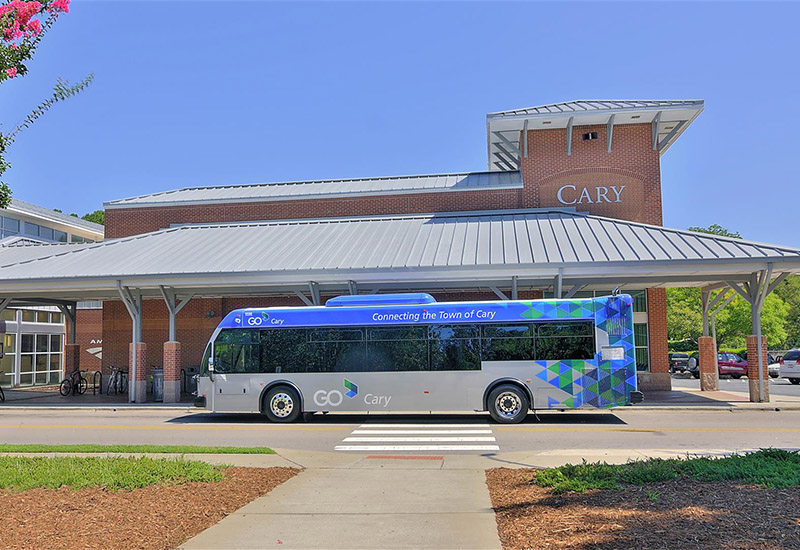 ---
Story by Michael Papich. Photos courtesy of GoTriangle and the Town of Cary.
https://carycitizenarchive.com/wp-content/uploads/2016/09/GoCary-Image.jpg
550
800
Michael Papich
https://carycitizenarchive.com/wp-content/uploads/2020/03/cc-archive-logo-450-v3.png
Michael Papich
2018-03-06 13:10:36
2019-12-08 15:30:07
Wake Transit Meeting Lays Out Bus and Rail Plans