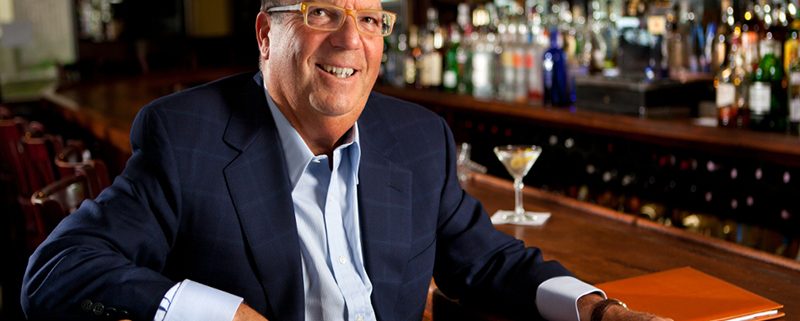 Cary, NC – Author E.J Simon has been fascinated with technology and how it can change the world for many decades. In the Cary-based author's latest book, he draws on recent news stories about hacking and the NSA to create a thriller where, thanks to computers, no one is ever truly safe.
Hacking and Espionage
For Simon, though his novels rely heavily on technology, he said they are thrillers and not science fiction.
"When I first started writing these books, so many features I wrote about have become real," Simon said. "I remember publishers telling me the stories were a little far-out and now we see them in our current events."
For his latest book, Death Logs Out, a continuation of Simon's other novels Death Never Sleeps and Death Logs In, said two big news events stood out to him as he was writing it.
"It was written around the same time as the NSA revelations," Simon said. "So throughout the novel, you see the ever-presence of the ability to spy on people through the computer. In Death Logs Out, there is a lot of both individual and institutional hacking."
The other news story Simon drew on was a prominent plane crash and he researched how an airplane could be controlled by a computer.
"There have always been rumors or the potential that a plane could be hijacked from the ground by a computer so that plays an important part in the book," Simon said.
While the technology of the day changes each story Simon writes, including the story Death in the Cloud he is currently working on, Simon said his writing itself has also changed over the years.
"I'm more careful in crafting my sentences. With each novel, I've paid more attention to my words," he said. "I also try to follow the James Paterson model of short chapters. People's attention spans like to digest smaller chapters and paragraphs."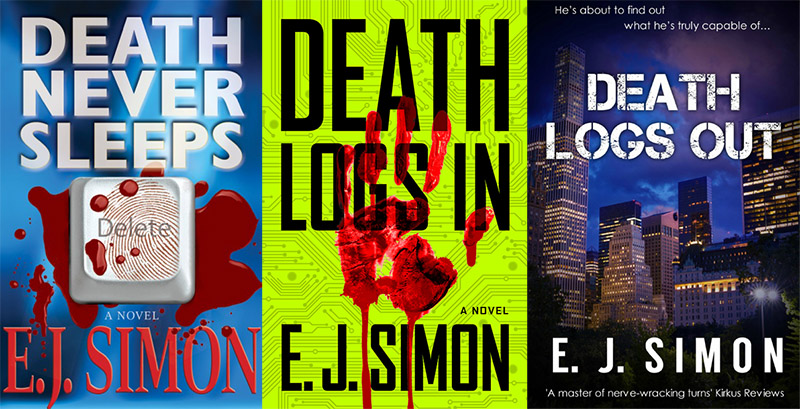 Influences from the Past
Simon said his interest in technology and computers was sparked in 1968 when he saw Stanley Kubrick's film "2001: A Space Odyssey."
"It popularized artificial intelligence for many people," he said, referencing the villainous computer HAL. "The concept of powerful computers and the potential for artificial intelligence was nothing I ever lost track of."
While we do not have near-sentient computers such as HAL in our current era, Simon said artificial intelligence is still a part of our lives.
"Now, artificial intelligence is everywhere through algorithms," he said.
Simon moved to Cary with his family in October 2017 after living in Connecticut and New York City.
"I've always wanted to live here since I was a little kid," he said. "I've got lots of family here. My mom was born in Durham and my uncles owned restaurants in Chapel Hill."
Death Logs Out is available in paperback and ebook in July 2018.
---
Story by Michael Papich. Photos courtesy of E.J. Simon.
https://carycitizenarchive.com/wp-content/uploads/2018/04/EJSimon1.jpg
560
800
Michael Papich
https://carycitizenarchive.com/wp-content/uploads/2020/03/cc-archive-logo-450-v3.png
Michael Papich
2018-04-19 13:02:58
2018-04-19 09:58:07
Cary-Based Author Releases Third Tech Thriller Novel