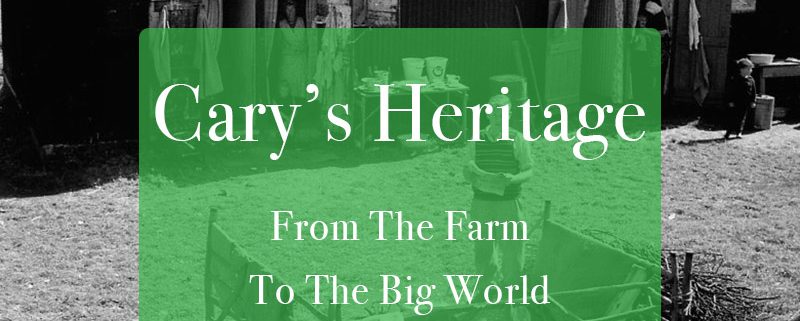 Cary, NC – Michael Edwards remembers his journey from the farm to the big world.
Michael Edwards
My family's farm was in the Carpenter area of today's Cary. In 1955, I started school for grades one through eight at the old Green Hope Elementary School. My classes had  5-20 white students from nearby farms. The Summer between elementary and high school, the old Green Hope School burned down, so I was one of the last students to attend there. I started the ninth grade at Apex High School in 1963.
That was an intimidating experience; City kids, wow. Apex seemed like a big city compared to Carpenter (That old Apex High School was torn down in the early eighties). I felt like a fish out of water. I was nervous as the new kid but tried to blend in as best as I could. As a farm kid, I'd been in the majority at Green Hope, but I was definitely in the minority at Apex.
Lunch was challenging, intermingling with all the other kids. Football and basketball were the big things. We went to all the football games on Friday nights, both home and away. Afterwards, there was a dance in the cafeteria. We'd sit around, wanting to go meet the girls but we were nervous. This was pre-Beatles, pre-Rolling Stones, pre-rock and roll, so it was all Motown music. I'd build up my nerve and ask somebody to dance. The trouble was, I didn't know how to dance, I grew up on a farm. All I knew was how to walk behind a mule and down tobacco rows. But I learned.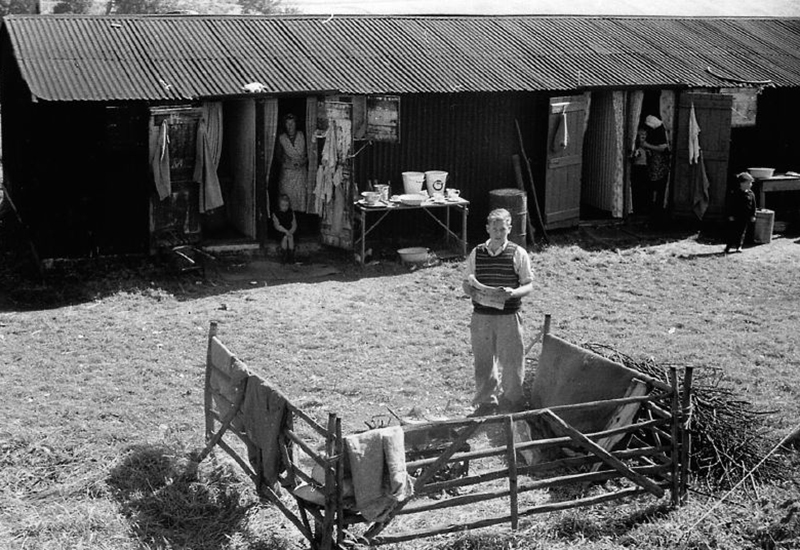 All through high school, the city kids looked down on the farm kids. Smoking was still allowed, so all the JV guys would go out behind the furnace room and smoke. In the Summer, they were so happy school was over and could hang out at the pool in Apex. I hated the end of school because the next day I was working on the farm. That was hard, hard work, and I realized I've got to do something to get off the farm. The beginning of junior year, Daddy bought me a 1966 Oldsmobile convertible. I was the coolest guy in Apex.
After graduation in 1967, I started at NCSU. That was like going to New York City, a huge transition. The first year, I lived in a dorm. It was very difficult, and I didn't do well, so in my sophomore year, I dropped out, then applied to the Gemological Institute of America in Los Angeles, a trade school offering a six-month certification program as a gemologist.
In April of '69, I drove my Oldsmobile across country, thinking I'll be so cool when I get there in my muscle car. It was very un-cool in California. So, I sold it and bought a 1971 BMW, and went back to being cool. California was the biggest transition of all. It was all happening then in L.A. (where it had not been happening in Raleigh). By 1972, I had adjusted to California, finished my bachelor's degree out there, and was then off to tackle the world.
---
Story by Peggy Van Scoyoc. Much of Cary's Heritage is taken from her book, "Just a Horse-Stopping Place, an Oral History of Cary, North Carolina," published in August, 2006. The book is a collection of oral history interviews conducted between local citizens and Friends of the Page-Walker Hotel. The rest comes from later oral history interviews with local citizens. Photos by Sydney Oats.
https://carycitizenarchive.com/wp-content/uploads/2018/05/CaryHeritage-May11-Featured.jpg
550
800
Peggy Van Scoyoc
https://carycitizenarchive.com/wp-content/uploads/2020/03/cc-archive-logo-450-v3.png
Peggy Van Scoyoc
2018-05-11 10:22:59
2018-05-11 10:22:59
Cary's Heritage: From The Farm To The Big World