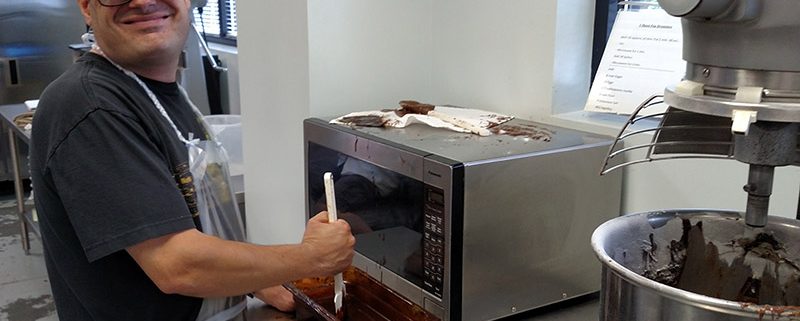 Cary, NC – For 40 years now, Life Experiences, Inc. in Cary has provided employment to local residents with disabilities. Now, the organization looking back not only on changes its made over the years but what changes may come in the future.

Getting an Opportunity
Life Experiences, Inc., a non-profit located in Cary off of Towerview Court, started in 1978 after multiple families of adults with disabilities got together to find job opportunities for their children.
"Back then, there were not the same opportunities for people with special needs as there are now," said Shay Williamson, marketing director for Life Experiences. "It started as a bakery but it's grown over the years. We have the ability to adapt with the times and work with people's needs and skills."
The bakery is still in place and is one of five departments at Life Experiences. Here, employees make brownies, cookies, bread, sandwiches and other lunches for catering companies, restaurants and more. Employees are also welcome to experiment with new recipes.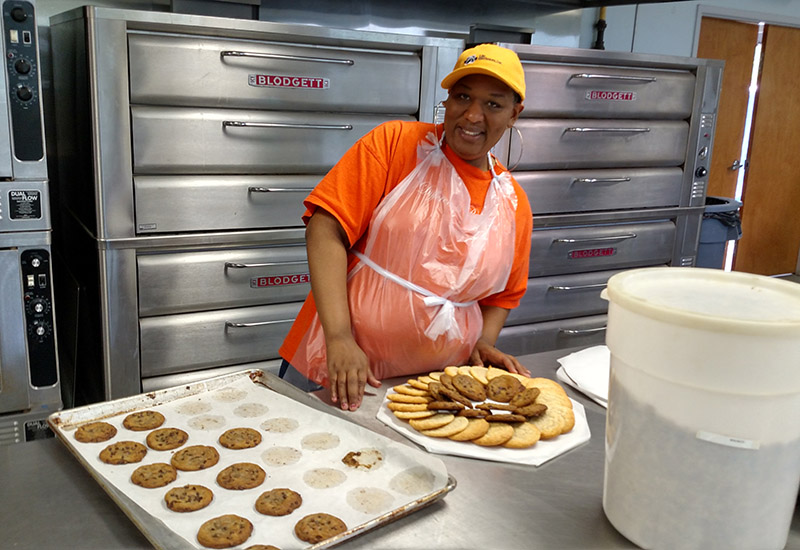 Other departments include ironing napkins and rolling silverware for airlines, packaging barbecue sauce and dog treat samples, collating paper for organization and shredding, washing laundry for local businesses such as Prestonwood Country Club and the Matthews House and packaging buckwheat hull.
"The work is meaningful to them," said Rhoda Dompier, president and CEO of Life Experiences.
Williamson said they try to pair people with jobs that fit their skills. For example, in the paper collation department, Williamson said people with autism tend to do well because of their attention to detail. Dompier said employees can also change departments as their interests and skills change. Of the people we spoke to at Life Experiences, everyone said they enjoyed their work, including Josef who was celebrating his one year anniversary working there.
"It's pretty nice here," Josef said.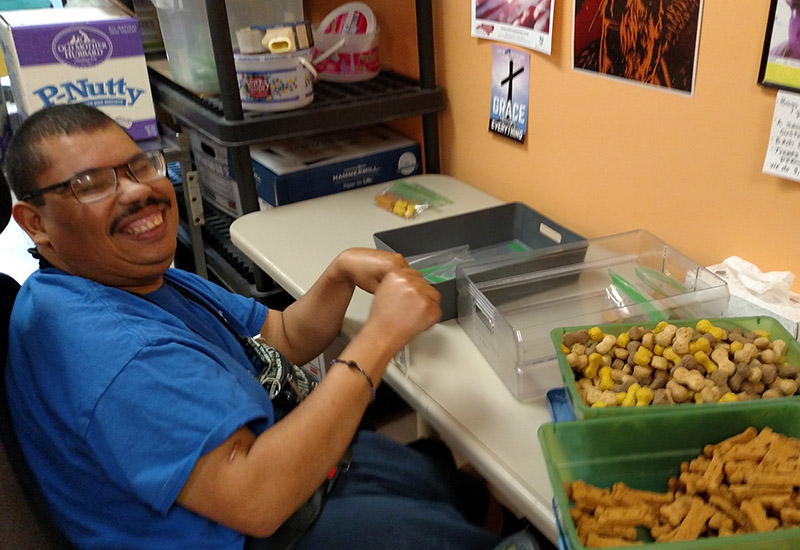 Future of Care
Employees at Life Experiences typically come in from 8:30 AM to around 2 to 3 PM, which includes a midday break with free time. Dompier said people are free to socialize or spend free time doing what they want but there are also dance classes, music events and guest visitors.
There are currently 50 people with jobs through Life Experiences and many have been with the organization for decades, which leads to what Dompier and Williamson said is the next goal: finding the best way to work with their aging population.
"The health problems that come with age can come sooner for them but we want people to continue to work and continue their routine if they want to," Dompier said. "We don't want to take someone away just because they are going through changes."
Dompier said the needs of seniors with mental disabilities are something they will need to learn and adapt to as this is a "pioneer population," as she put it. Because of changes in rights and treatment of people with disabilities, their life expectancy has grown.
"In the 1920s, the life expectancy for people with, say, Down Syndrome was about nine years old," Dompier said. "Now, we have people here who are in their 50s and 60s."
Williamson said two former employees have already retired from Life Experiences.
"And they come back to meet their peers, which tells you how much they connect and socialize while they're here," Williamson said.
Life Experiences, Inc. is located at 260 Towerview Ct.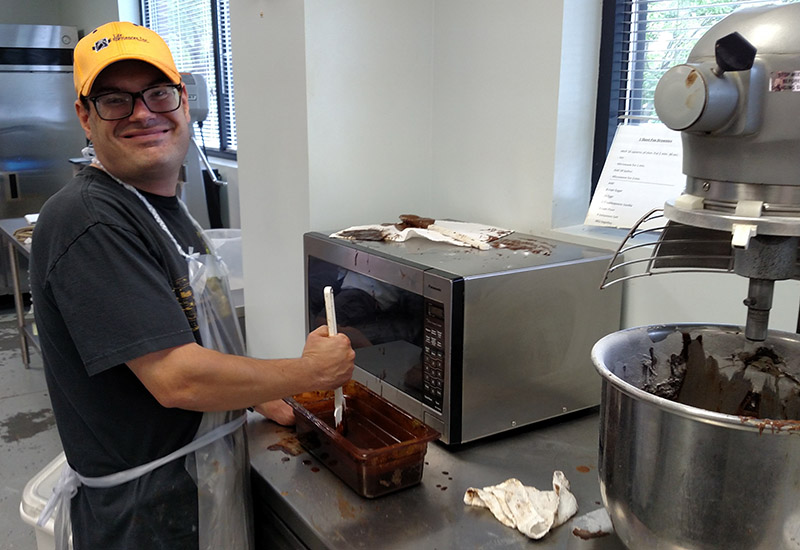 ---
Story by Michael Papich. Photos by Michael Papich. Article courtesy of the Cary News.
https://carycitizenarchive.com/wp-content/uploads/2018/05/LifeExp2.jpg
550
800
Michael Papich
https://carycitizenarchive.com/wp-content/uploads/2020/03/cc-archive-logo-450-v3.png
Michael Papich
2018-05-23 13:00:11
2018-05-23 13:00:11
Life Experiences Reflects Back During 40th Year