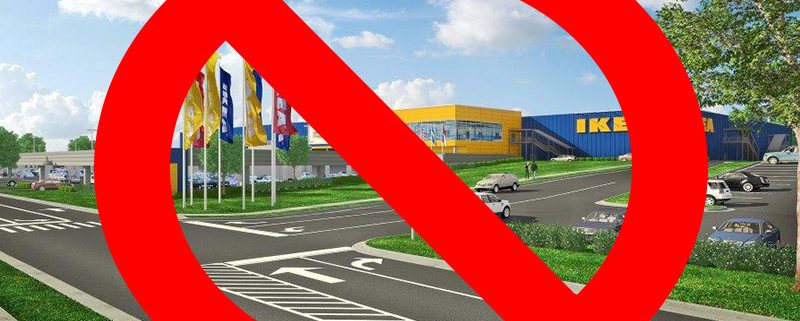 Cary, NC – After the Cary Town Council approved the rezoning for IKEA back in October, the multinational furniture company has now changed its plans for new stores and is no longer building in Cary.
The decision comes as IKEA announces a shift in policy toward smaller urban stores as opposed to the suburban superstores, such as the one planned to open in Cary Towne Center in 2020.
"Over the last year, IKEA U.S. has been on a journey to expand our multi-channel shopping experience with new retail locations, enhanced technology and greater accessibility to meet today's customers where they are in today's fast-changing retail environment. We know that we must continue to evolve to meet customer demands with innovative, affordable solutions including new store formats and enhanced services. As part of this journey, we have challenged ourselves to re-evaluate some of our upcoming expansion projects.  While this is an extremely difficult decision, we will not be moving forward with our plans to build a store in Cary, N.C.  We appreciate the outpouring of support and excitement that our fans have expressed, and we are disappointed that we will not be able to physically join the vibrant Cary community," said Latisha Bracy, senior public affairs specialist for IKEA North America, in a statement to CaryCitizen.
Cary Town Manager Sean Stegall said he spoke with IKEA's real estate manager on Friday, May 18, 2018 and offered incentives to keep the plans in place for the new store to go forward.
"When I asked whether there was anything Cary could do to influence IKEA's decision, I was told that there was nothing; not even an incentive would make a difference. IKEA said they had an extremely positive view of and experience with the Town Council, our staff, the mall site, and Cary as a whole," Stegall said in a statement. "The bottom line is that as wonderful a place as Cary is, we are just too suburban for IKEA's new direction. With this in mind, it's critical that we continue working hard to implement our Imagine Cary Community Plan, which calls for higher densities in our Eastern Cary Gateway as well as downtown."
This news comes as IKEA also cancelled plans to open its superstores in the United Kingdom, namely in Cuerden and Preston. At the same time, IKEA also recently announced plans for large stores in Bogotá, Colombia and Santiago, Chile.
Cary Councilmember Don Frantz said he was informed of IKEA's decision on Saturday, May 19, 2018.
"I'm as disappointed as anyone that IKEA is changing its business model to move away from superstores," Frantz said. "We're going to do everything we can to continue to work with the folks at Cary Towne Center."
In the plans for the mall's revitalization, the IKEA and its parking deck would have replaced the former Sears and Macy's buildings, as well as part of the food court.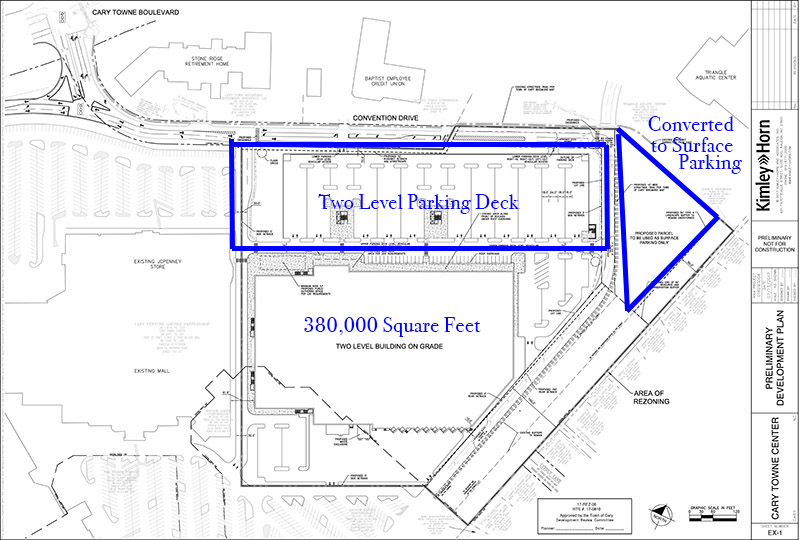 Because of the conditions put in place when part of Cary Towne Center was rezoned, Cary Councilmember Don Frantz said only an IKEA can be built there. However, Frantz said in any rezoning process for a new store, Town Council would make it "painless" for the mall and CBL & Associates Properties since this change with IKEA was not their fault.
Frantz also said he is trying to be optimistic and sees this as opening up new opportunities.
"When Top Golf didn't come, that opened up the possibility for IKEA. Now that IKEA isn't coming, that's hopefully opened up new opportunities," Frantz said.
Plans are still in the works for the rest of the mall to be rezoned and redeveloped.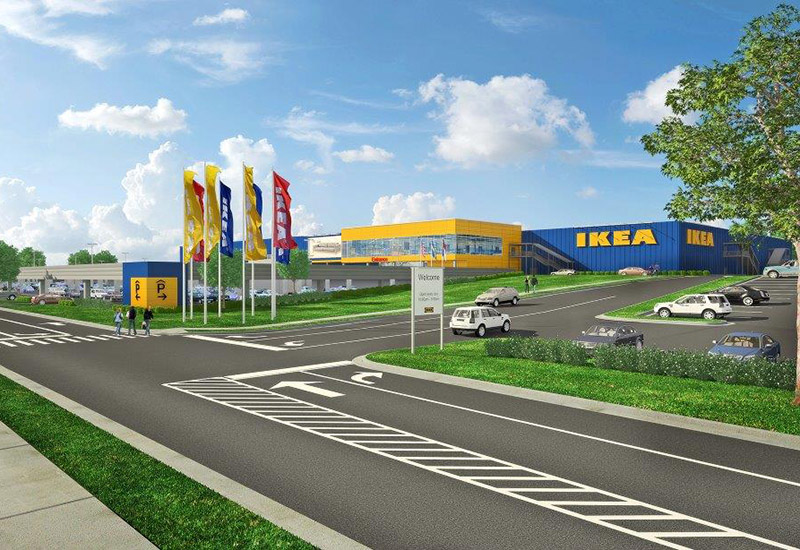 ---
Story by Michael Papich. Photos courtesy of IKEA.
https://carycitizenarchive.com/wp-content/uploads/2018/05/IKEA-Cancel.jpg
550
800
Michael Papich
https://carycitizenarchive.com/wp-content/uploads/2020/03/cc-archive-logo-450-v3.png
Michael Papich
2018-05-24 09:07:49
2018-05-24 09:07:49
IKEA No Longer Coming to Cary