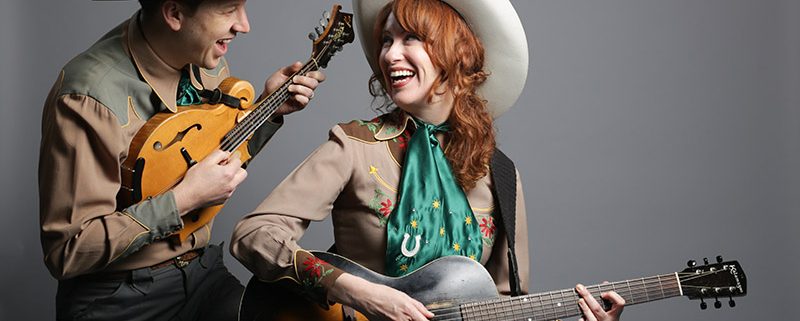 Cary, NC – Coming to the Cary Theater this September, The Farmer & Adele are not just bringing Western country music to the Southern audience in Cary but also the fun and humor of a 1940s radio show, all to create one unforgettable performance.
Love for Country and Western
The Farmer & Adele, the country and Western band led by Keenan Wade and Grace Adele, perform at the Cary Theater on Friday, September 28, 2018, along with country musician Russ Varnell. The band is based in Nashville and both talk about the passion they have for country music, with Adele specifically saying how much she loves the rich melodies that come with the genre.
"We're steeped in the tradition of country and Western music. We're carrying the torch for them and we feel we're adding to it with our own original music," Adele said.
Wade said their music contains not only traditional country music but also Western swing music and elements of jazz, while still being played with country instruments.
"It comes naturally. We fell into loving this style of music," Wade said. "We didn't feel like we had to play this just because we're in Nashville."
With their passion for country and Western music, The Farmer & Adele also run a radio show on Nashville's WSM station, "On the Trail with The Farmer and Adele," with interviews and clips of classic music and radio programming. This year, on October 1, the show is hitting its one year anniversary. The band has also recorded with members of the famous country group "Riders in the Sky" for their last album, "Into the Wide Open Sky."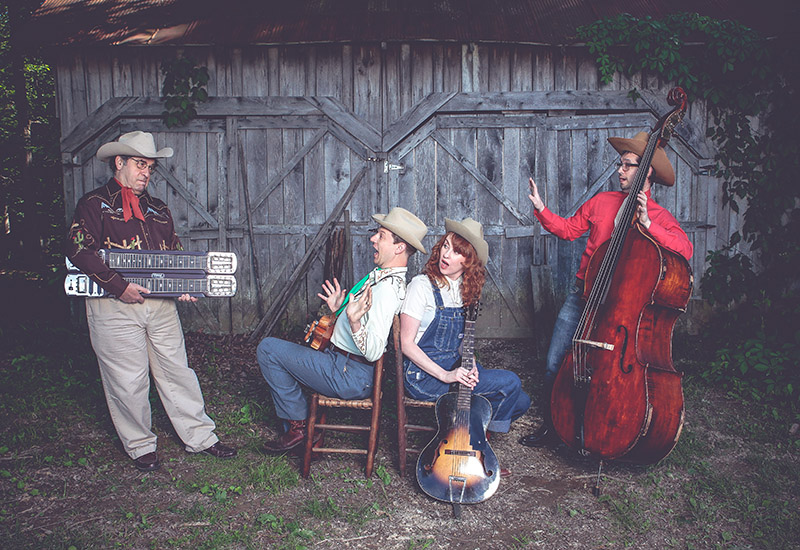 Cowboys, Cowgirls and Campfire Songs
As part of the tour that takes The Farmer & Adele to the Cary Theater, they are promoting their new series of singles coming out later this year. They're titled, "Welcome to 1949," which comes from the recording method they are using this time around.
"It's recorded straight to vinyl, not even to tape first and then vinyl," Wade said. "It's how they did it in the 1940s and 50s so it has that same sound and quality."
That same love for old music and old radio also seeps into The Farmer & Adele's shows, where they and their band dress up in cowboy and cowgirl outfits and try to make their show just like a radio variety show as Adele put it.
"We include comedy and talk with the audience. We really make it a complete show," Adele said. "And it's music people might not be familiar with at first but it gets you tapping your toes. People sing along without us asking."
Wade said these audience reactions come from many of these songs acting as campfire songs.
"This music started around the campfire out on the range," Wade said. "We were nervous at first playing when dressed up as cowboys and cowgirls in places like Brooklyn but audiences have been very warm and welcoming, even when we ask them to do things like howl like coyotes."
The Farmer & Adele has played at the Cary Theater before and both talked about that same warm reaction from the crowds here.
"It's a beautiful theater," Adele said. "It's my favorite type of room, where the musicians and the audience are close. It's one of the facets of music I love when you can connect with your listeners. When a performer can connect with an audience, it's one of the greatest joys one can feel."
Event Details
The Farmer & Adele (with Russ Varnell and his Too Country Band)
Friday, September 28, 2018
8 PM
The Cary Theater, 122 E Chatham St.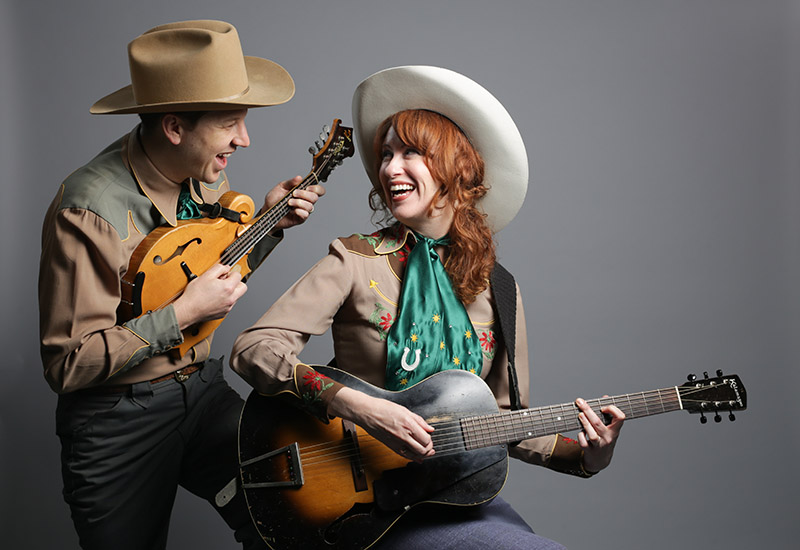 ---
Story by Michael Papich. Photos courtesy of The Farmer & Adele.
https://carycitizenarchive.com/wp-content/uploads/2018/08/FarmerAdele1.jpg
550
800
Michael Papich
https://carycitizenarchive.com/wp-content/uploads/2020/03/cc-archive-logo-450-v3.png
Michael Papich
2018-08-23 13:05:41
2018-08-23 13:05:41
Country Duo Bring Fun Country Sound to the Cary Theater