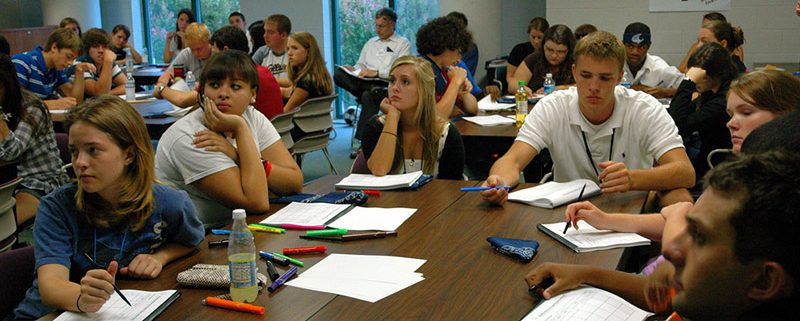 Wake County, NC – Thoughts for September 2018 from Bill Fletcher, Member of the Wake County Board of Education.
Student Assignment Plan Released
As the balance of 162,000 students began classes, district staff released the draft plan to open four new schools in 2019 and assign students to schools with available seats…all in an effort to reduce over-crowding, comply with the state-mandated class size reduction, align k-8 calendars and possibly remove enrollment caps from some schools.
Public information sessions are being held now. Draft 2 of the plan will be released September 18. Public comment is welcomed at the district website.
Enrollment Projections Support Request for Bond Approval
The Wake County Commission has committed to fund between $325 to $350 million per year for new schools and renovations. Voters will decide the interest rate the county pays.
Approving the sale of general obligation (GO) bonds will allow the County to borrow money at the lowest rate possible and take advantage of the AAA bond rating earned from all three rating agencies.
Every Bus Has a Qualified Driver!
It took more state and local funding, the addition of multiple security cameras on every bus and a snappy recruitment effort to employ drivers for each of the 740 buses providing safe and reliable transport to school for @75,000 students.
Drive carefully and observe speed limits in school zones and when you see a bus driver, say "Thank you."
Parents may install the "Here Comes the Bus" app to track your student's bus arrivals.
(Note: Google "bus driver shortage" and look at the news items from around the country in just the past 60 days.)
Are Multi-Track or Year-Round Schools Worth it?
There continues to be diverse opinions about multi-track schools. Some say the ability to serve about 25% more students in a school is worth it. Others miss the extended summer break. Others remember the innovative instruction provided during inter-session – the three week breaks between classes.
Right now, multi-track schools are providing more than 7,000 seats at no additional capital cost. That seems to be a benefit worth maintaining.
School Security Top of Mind
Everyone is concerned about keeping our schools secure. Secure doors, entry vestibules, ID systems, volunteer registration and many other hard and soft strategies are in place in most locations. Critical to safe and secure schools are positive student-adult relationships that break down barriers across race, SES status, ethnicity or nationality.
Yet the combination of state and local funding supports less than half the number of school counselors, social workers, psychologists and nurses suggested by national standards. This is a $30 million need in Wake schools. The state must do more.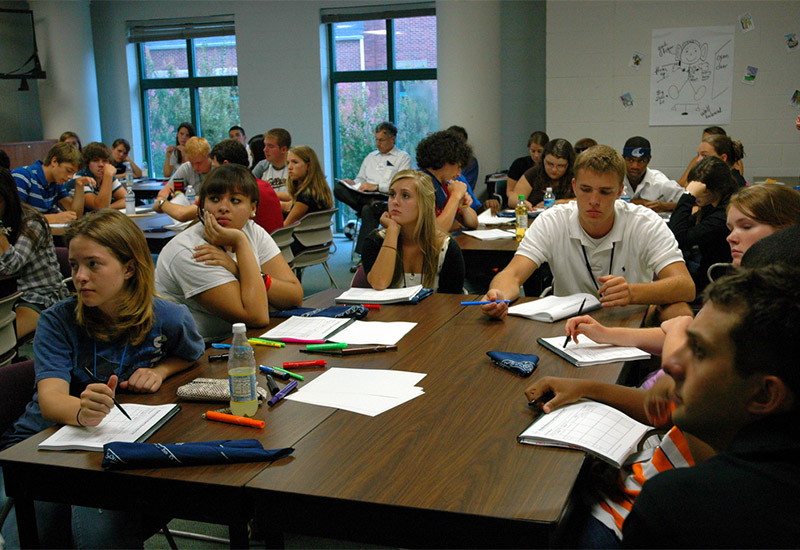 Factoid #44:  Class of 2018 – Scholarship Record
Graduates from the Wake county public high schools earned more than $170,000,000 in academic and athletic scholarships.
Congratulations to parents, teachers, coaches and administrators for your commitment to the success of your students.
Parent chats (except on holidays)
1st Thursday – 1 PM
Cary Chamber, 315 N Academy St., Cary
3rd Monday – 11 AM
Caribou Coffee shop, 109 SW Maynard Rd., Cary
Bill Fletcher school info: BFletcher@wcpss.net || Voice Mail: 919-694-8843 || Mobile: 919-880-5301
---
Story by Bill Fletcher, Member Wake County Board of Education. Photos by Lead Beyond.
https://carycitizenarchive.com/wp-content/uploads/2016/12/FletcherDecember1.jpg
550
800
Bill Fletcher
https://carycitizenarchive.com/wp-content/uploads/2020/03/cc-archive-logo-450-v3.png
Bill Fletcher
2018-09-05 09:26:16
2018-09-05 09:26:16
Education: Bill Fletcher 2018 September Newsletter