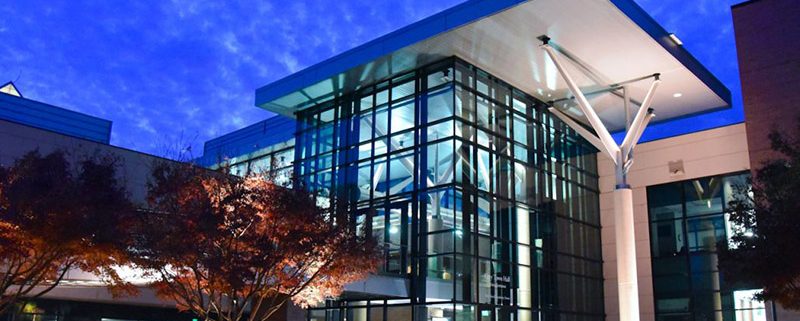 Cary, NC – This week was a little slower than is typical for this time of year.
Monday – SAS Championships
I started Monday by giving remarks at the SAS Championships Media day breakfast. The SAS Championship has had a significant economic impact on our community since 2001 with over $140 million in economic benefit. In addition, this event puts Cary and the Triangle on a global stage through live coverage on the Golf Channel. Coverage of the SAS Championships will be in more than 200 million homes in 84 countries and 11 languages across the world. We are excited about this tournament and looking forward to it and all the activities that go along with it.
Tuesday – Diwali
Tuesday I participated in the Diwali dance practice which was the last practice before the dress rehearsal the night before Diwali. We practiced the individual dances as well as the group dances. I think we are ready. We might not be perfect but we should do a good job.
Thursday – Town Amendments
Thursday the council met to hold a public hearing on three amendments to the LDO (Land Development Ordinance) and an evidentiary hearing on the Twin Lakes development that includes a Wegmans.
The first of the LDO amendments would require developers to construct transit infrastructure, dedicate a transit easement, or both, through the development plan process or when non-conforming transit facilities are affected. The second amendment changes the definition of a subdivision because of changes to the state definition. So when a parcel of 2 acres or less in size is divided into 3 or fewer lots, this "exempt subdivision" will not have to install sidewalk or widen adjacent streets. In addition the legislature mandated that the new small subdivision were entitled to "expedited" review and is not subject to Town subdivision regulations. The last amendment would allow temporary structures to be erected when a permanent structure is being modified for telecommunication towers.
The evidentiary hearing was a modification to the Twin Lakes development plan on Davis Drive at Airport Boulevard. A plan for this site was previously approved by Town Council on July 13, 2017. The revised plan proposal a total floor area of 131,300 square feet (reduced from a total floor area of 158,300 square feet). The proposal still includes four commercial buildings, one of which includes a drive through. The main anchor will remain a Wegmans. The representative for Wegmans said the change was necessary because of the change in the grocery market. He also mentioned that Wegmans only builds three stores a year. With the council approval the Wegmans will begin construction in 2019 with a target open date of 2020. The representative also stated that a 15,000 square foot hub office for Wegmans would be included in the footprint. In addition, the patio space for the café will be enlarged. Other changes included removal of the parking structure, change in traffic flow, change in common meeting areas, and more plantings. With just a few questions the council approved unanimously. The meeting concluded after about an hour and fifteen minutes.
Emails From Staff
Emails from staff included a response to citizens concerned about safety at the intersection at Jenks and Roberts Road:
"As mentioned by the Mayor and Russ, we have an open line of communication with both the Town of Apex and NCDOT.  This intersection has been a topic that we have discussed with both parties as we have fielded similar concerns related to school traffic.

One point to note when it comes to traffic at this intersection, starting next year, the assignment for the High School at Green Level Church Rd will change significantly.  The current student population consists of students that would normally attend Apex High School on US 64 and Laura Duncan Rd.  The result is nearly the entire population of the school is arriving from and destined to the south on NC 55 which means the intersection of Jenks Rd and Roberts Rd is overly impacted.  With the new Apex High School scheduled to be opened for the 2019-2020 school year, the new assignment area for the Green Level High School will consist of areas to the north and west of the school site.  Additionally, the Green Level High School will open next year to 9th and 10th grades only which means very little to no student drivers next year.  There is anticipation by Apex, Cary, and NCDOT that, even by full occupancy of the school, traffic volumes at Jenks Rd and Roberts Road will change substantially.

That being said, a traffic signal for this intersection has been approved by NCDOT and is currently in design.  In fact, representatives from all parties are meeting today at this intersection to discuss the locations for the traffic signal poles.  This traffic signal is a requirement of a private development in the Town of Apex and must be installed prior to meeting certain construction deadlines.  This traffic signal will be connected to the Town of Cary's Advanced Traffic Management System via a fiber connection along Jenks Road.  Cary staff will be able to monitor the operations of the intersection and make signal timing adjustments in real time.

We certainly can appreciate the concerns of the residents in this area for safety at this intersection.  We are encouraging the expeditious construction of the traffic signal to help address these concerns.

If there are any remaining questions or concerns, we'd be happy to address those as well."
Town Manager's Report
The town manager's report for this week included:
Nicole Raimundo Shares Cary Journey in Government Keynote at Dreamforce Conference

This week Nicole Raimundo took the stage as the Government Keynote at Dreamforce (the annual Salesforce users conference in San Francisco) to share the journey of where Cary has been and where they are headed in creating a connected community. The Q&A, led by SVP of Government Solutions, Casey Coleman, highlighted projects including case management, traffic signal integration, Waze, Live Message texting, the Alexa skill, and future projects including the registration and reservation app. Salesforce also showed a video that was produced about Cary being the first Salesforce Connected Community.

Wilson Farrell and Terry Yates also co-lead several sessions and panels with Nicole about Cary's innovation process and several staff attended sessions about integrating Salesforce into the work flow across our organization.

Moody's Reaffirms Cary Aaa Bond Rating in Annual Comment

Moody's Investors Service, which provides an annual comment on the Town's bond rating based on the most recently released financial statements, noted in their report, "The financial position of the Town is very healthy and is in line with its Aaa rating." Moody's did not provide an annual comment on the revenue bond rating for water and sewer as the Town was rated Aaa using FY 2017 financials when a refinancing was completed in December 2017.

GoCary Comprehensive Operations Analysis Update 

The Town conducted a Comprehensive Operations Analysis (COA) of GoCary fixed route operations as part of the Wake Transit Bus Plan.  GoCary service metrics and historical performance data show a decline in ridership from 2014-2016, despite a growing population.  The COA attempts to identify reasons for this decline and offers recommendations to improve system efficiency going forward.

The Town is obligated to maintain a service standard that indicates operational efficiency and fiscal responsibility in order to maintain Wake Transit funding.  Weekday Ridership should be equal to ten or more passengers per revenue hour and Weekday Cost should not exceed $10.00 per passenger.  The Town is not currently meeting the standard in either category.  The COA presents service change options aimed at correcting this.

Pressure Zone Shift #4 Completed

The planned pressure zone shift for West Park, Brookstone, a portion of Twin Lakes and RTP that was rescheduled to October 2 following Hurricane Florence has been completed. Approximately 1,200 homes and businesses experienced a pressure increase of 45-psi and are now part of the Central Pressure Zone. Additional water pressure zone shifts are scheduled for December 2018 and for Spring 2019 as part of the Town's water system management strategy to ensure a more resilient and reliable water system.

Planning is underway for Pressure Zone Shift #5 in December. Staff has already mailed notice letters to approximately 1,700 homes in Carpenter Village and Twin Lakes and will be conducting public meetings at Carpenter Village on October 9 and at Twin Lakes on October 10. Additional information will be provided through mailings, web pages, Next Door, and the Town's IVR or integrated voice response calling system in advance of the next pressure zone shift.

PRCR Master Plan Update Public Meeting 

Fire Station #8 hosted nearly 50 attendees on Tuesday for an open house on the Town's recommended updates to the PRCR Master Plan for the planning area of the Chatham County/Cary Joint Land Use Plan. Adopted in 2012, the plan identified parks and greenway planning as a future implementation item. In addition to presenting the recommendations to the public in an open house style format, the draft recommendations have also been presented to Department Directors, the Town's PRCR Advisory Board as well as Chatham County staff and Chatham's Recreation Advisory Board. Next steps include the review of public comments and final adjustments to the draft plan recommendations before they return to the PRCR Advisory Board and ultimately move on to Town Council for final approval.

FCC Continues Limiting Control Over Small Cell Wireless 

On September 26, the Federal Communications Commission adopted a Declaratory Ruling and Order that will further erode local government control over siting of small cell wireless facilities. While it mirrors, in some respects, the 2017 legislation passed by the NC General Assembly, it goes beyond that legislation in many areas. For example, the Order further limits aesthetic and undergrounding requirements; mandates even shorter permitting turn-around times than required by state law; and further limits fees local governments may charge for processing applications. Staff is analyzing the very lengthy Order for its effects on Cary, and may bring to you further amendments to the LDO to comply with the Order and preserve our rights.

PSNC/NCDOT Gas Line Proposed Along American Tobacco Trail 

NCDOT has been contacted by PSNC to install a new gas line within the right of way owned by NCDOT to serve the growing population. This project is preliminary and NCDOT has only granted surveying approval in order to gather more information. The survey limits are from Morrisville Parkway heading north thru Chatham County to Massey Chapel Road in Durham County in the corridor along the American Tobacco Trail. The public may see flagging along this corridor. There is no significant tree cutting anticipated, however there may be some trimming done to the underbrush to allow the surveyors to have proper line of sight. We have added information about this project to our website.

Over 70 Volunteers Help to Make This Year's National Public Lands Day at Hemlock Bluffs a Success

On Saturday, over 70 volunteers contributed vital work on trails to get them back in shape after Hurricane Florence by working in the wildlife gardens, starting a new pollinator garden, and carrying out maintenance on the Children's Nature Trails that included new paint schemes on the stepping stone mushroom replicas.

Improved Safety at the O'Kelly Chapel Rd ATT Crossing 

Cary has worked closely with Chatham County and the Rails to Trails Conservancy to improve safety of the roadway crossings for the American Tobacco Trail. In particular, the crossing of O'Kelly Chapel Rd has been a source of concern for both motorists and trail users. Through this partnership, the Town was able to install Rectangular Rapid Flashing Beacon warning devices for this crossing. These devices use LED lights that strobe when push buttons are pressed by the trail users. Given the concern for speeding on O'Kelly Chapel Rd, four warning devices were installed: two at the crossing and two 450 feet before the crossing. Any trail user that activates a push button will turn on all four flashing beacons.

Between NCDOT and Cary, additional safety projects have been implemented for this crossing on O'Kelly Chapel Rd, including centerline rumble strips, wider pavement markings and advanced warning signs. Both parties will continue to monitor this crossing to determine the impact of the devices.

Recognitions

On Wednesday, Mayor Pro Tem Lori Bush, Emily Barrett and Terry Yates accepted our official 2018 Smart Cities Council Readiness Grant Award at the Smart Cities Week Conference in Washington DC. Emily also co-led a Water -Energy Nexus Workshop with Ernest Jolly, DC Water's Energy Chief and mentored the City of Hamilton, Ontario, Canada's smart city journey in the Cities Readiness Hub. Terry shared details about Cary's smart city program during the afternoon plenary session with other 2018 grant winning cities.
Emails From Citizens
Emails from citizens this week included:
Complaints about school reassignment.
Residents worried about safety at intersection of state roads.
A complaint about the left turn signal timing on Highway 54 at Cary Parkway.
A request to allow electronic scooters.
A complaint about Aquastar.
A complaint about intersection improvements at High House and Cary Parkway.
A complaint about traffic at Farmington Woods.
A complaint about ATT/Uverse.
Next week's activities will include staff meetings, SAS Championship activities and Pro-Am, taping a commercial for the SAS Championships, a regularly scheduled council meeting, a work session, Diwali activities, a performance at Diwali, being the emcee at the Bond Brothers 5K, and attending the SAS Championships final round.
Get In Touch
Well, that is all for this week. My next post will be on Sunday, October 14th. Although I have Facebook and Twitter accounts those are not the best means of communications with me. Please send all Town of Cary questions or comments to Harold.Weinbrecht@townofcary.org and email personal comments to augustanat@mindspring.com.
---
From the blog of Cary Mayor Harold Weinbrecht. Photos by Hal Goodtree.
https://carycitizenarchive.com/wp-content/uploads/2018/02/CaryTownHall-2.jpg
550
800
Harold Weinbrecht
https://carycitizenarchive.com/wp-content/uploads/2020/03/cc-archive-logo-450-v3.png
Harold Weinbrecht
2018-10-08 13:02:05
2018-10-08 10:08:48
Harold's Blog: LDO Amendments, SAS Championships and More