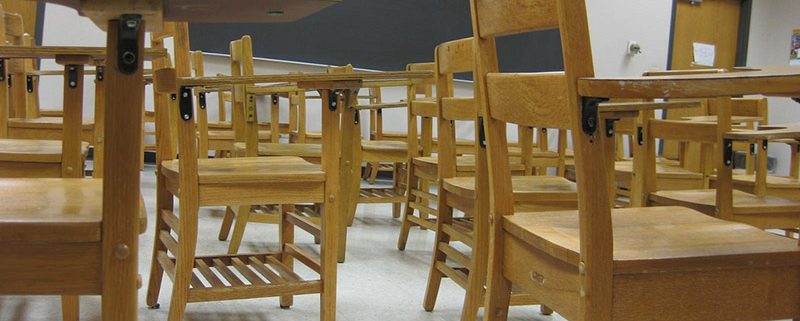 Wake County, NC – Thoughts for September 2018 from Bill Fletcher, Member of the Wake County Board of Education.
Vote YES to Pay LESS!
That is the choice voters have with the Wake School Bond issue. The County is asking voters to approve using General Obligation bonds for school construction which is the most cost-effective way to borrow money for construction.
Voter approval will save taxpayers significant interest on debt.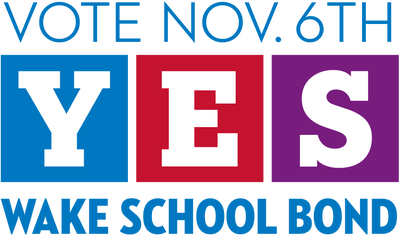 Governance Challenges
Once again voters are faced with the possibility that 100% of both the Board of Education and the Board of Commissioners could be turned over in a single election. This is bad policy regardless of your party affiliation. Let's work together to craft new election laws for our Wake County leadership – staggered terms with elections in odd-numbered years.
Even in this "blue moon" election with no statewide race for governor or U.S. Senate, there is no "air" for the down ballot races that mean so much to our quality of life and local governance.
Election Day is November 6. Please vote for your candidates of choice.
Opening four new schools!
You'd think everyone would be grateful, but it tain't necessarily so. For four months Wake schools staff and Board have been reviewing options with the community about how best to assemble a student body in each new school and what happens to the seats those students currently occupy.
In a couple of cases, moves have been suggested to take advantage of open seats in existing schools. Staff presented a revised plan on October 30. Find details at www.wcpss.net. Next steps: Public hearing November 7; final vote November 20.
What makes a SAFE walk zone for students?
The Town of Cary has asked that greenways now be considered safe passages for children from their homes to their schools. But are greenways safe at 7AM in January? Who has responsibility for assuring student safety on a one-mile trek to school on a tree-lined path thru a tunnel?
These discussions will be had in the coming months as the school district wrestles with state-defined safety standards and considers accommodating the expanding greenway systems in setting safe walk zones and, perhaps, in setting school boundaries.
Car Pool Lines are causing traffic concerns
When a school built for 600 students is home to 850 students and a transportation system that used to run 900 buses can reliably only commit 750 buses, more and more families are carpooling.
The result: carpool lines back- up into public streets. At times roads are completely clogged so residents cannot access their neighborhoods; emergency vehicles also can have difficulty navigating during those times.
New construction requires almost a mile of on-campus carpool stacking. How else can this challenge be solved?
Urban footprint schools
As we look for creative solutions for school capacity, it is likely school sites will become physically smaller and "adaptive reuse" of existing buildings may become more frequent.
So what happens when an elementary school occupies a city block in the business district? Where does the carpool line stack then?
Factoid #45: Class size mandate will require more schools
Wake has an uphill challenge to fully implement the state-mandated class size reduction in grades K-3.
More than 400 additional classrooms will be needed to fully implement the @17 students/class. It will take years.
Parent chats (except on holidays)
1st Thursday – 1 PM
Cary Chamber, 315 N Academy St., Cary
3rd Monday – 11 AM
Caribou Coffee shop, 109 SW Maynard Rd., Cary
Bill Fletcher school info: BFletcher@wcpss.net || Voice Mail: 919-694-8843 || Mobile: 919-880-5301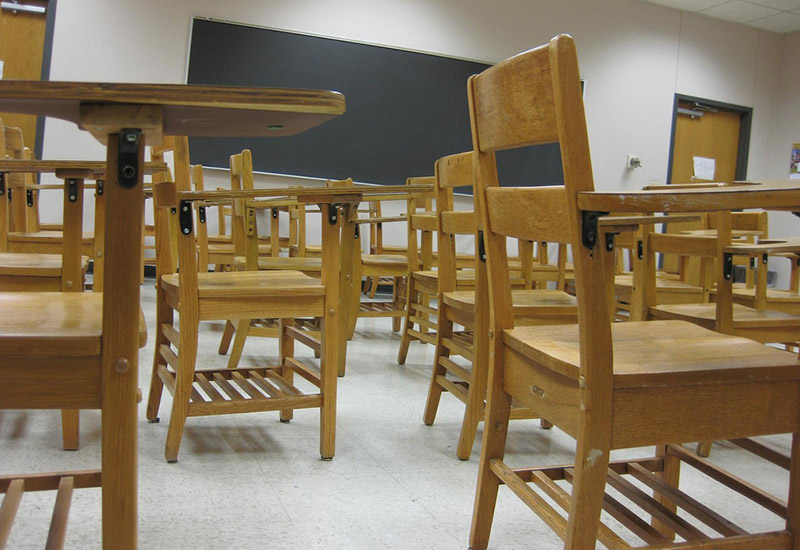 ---
Story by Bill Fletcher, Member Wake County Board of Education. Photos by the Wake County School Bond campaign and alamosbasement.
https://carycitizenarchive.com/wp-content/uploads/2017/05/Fletcher-May2017-2.jpg
550
800
Bill Fletcher
https://carycitizenarchive.com/wp-content/uploads/2020/03/cc-archive-logo-450-v3.png
Bill Fletcher
2018-10-31 14:37:24
2018-10-31 14:37:24
Education: Bill Fletcher October 2018 Newsletter