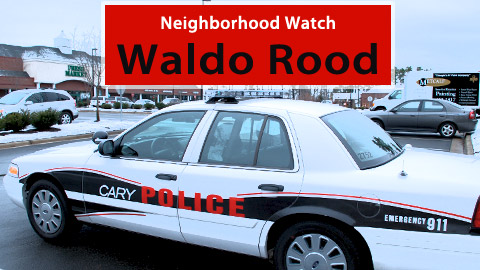 Story from staff reports. Photos by Hal Goodtree.
Cary, NC – Over the last several months, there's been a rash of Cary burglaries – 220 of them in the last 15 months, to be exact. And more recently there has been a virtual wave in the Waldo Rood/Cary Parkway area.
The thieves have gained access through unlocked doors and garages, most often while residents are asleep inside. No injuries have been reported and an investigation is ongoing.
Michael Williams, Investigations Commander, told CaryCitizen, "In these burglaries, the person has targeted money, wallets and purses. Of course the alarming aspect to these is that they have occurred at night with someone home.  We would ask that if anyone sees anything or anyone that appears suspicious to give us a call."
Take Precautions
If you live in the neighborhoods off Waldo Rood, you can take these simple precautions:
Close and lock overhead garage doors and all other external doors
Use variable light timers and motion-sensitive lights to activate lights inside and outside your home
Keep valuables in a secure part of the home away from doors and windows
Report any suspicious or unfamiliar vehicles or pedestrians in your neighborhood, especially during the overnight hours, and call the police if you witness any suspicious activity
Pat Bazemore, Cary Chief of Police, reminds us all, "Our goal is to make our community aware of what is going on so they can take the necessary steps to reduce the opportunity of being a victim.  Closing garage doors, removing valuables from vehicles, and locking interior doors are simple steps our community members can take to reduce the likelihood of becoming a victim."
Report Something
Anyone with information is encouraged to contact the Town of Cary Police Department at (919) 469-4012 or Cary Crime Stoppers at 226-CRIM(E).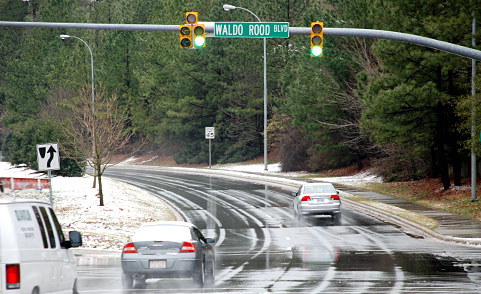 Staff
https://carycitizenarchive.com/wp-content/uploads/2020/03/cc-archive-logo-450-v3.png
Staff
2011-03-30 18:00:03
2015-12-29 22:58:47
Neighborhood Watch: Waldo Rood