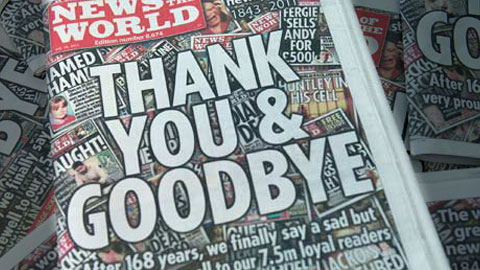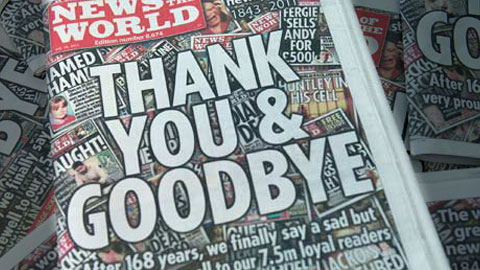 Hal Goodtree is publisher of CaryCitizen.com
Cary, NC – Last Sunday, News of the World published its last issue. The 168-year old newspaper was shuttered after allegations surfaced of police bribery and hacking into the cell phones of crime and terror victimes.
If this is journalism, count me out.
Murdoch Leads the Way
For more than a decade, Rupert Murdoch's News Corp has been the Leviathan of major media journalism. His sharp-edged, controversial style of news enraged many, but captured a growing share of world markets.
Over the years, the Aussie publisher has acquired The Times of London, The NY Post, The Wall Street Journal and other prominent media properties including Harper Collins, 20th Century Fox, Fox Broadcasting and SKY Deutschland.
Other major media empires bemoaned the rise of Murdoch. But in a time when the influence and profits of newspapers were on the decline, Murdoch was successful. News Corp properties made money and moved elections.
As time passed, Murdoch's competitors continued to deride him on the one hand while adopting his tactics on the other.
Sensationalism Sells
Call it tabloid journalism if you like, but the legacy of Rupert Murdoch is a major infusion of sensationalism and controversy into daily news.
The goal is not to tell an accurate story, but to agitate. That's the goal: get people upset. Controversy sells.
Liberal and conservative news organizations across the land now follow this credo like an Eleventh Commandment.
Murdoch's Undoing
Sensationalism in news is all about framing – how you see a story. And having a point-of-view is just fine, as long as you don't call it fact.
But News Corp went too far. Way too far. Allegations of police bribery and phone hacking have swirled for years. Now there is action in the UK courts and Parliament.
Since shuttering News of the World last week, Murdoch has had to give up his bid for outright ownership of BSkyB, Britain's leading pay-TV network. He has also been forced to accept the resignations of two top executives – Rebekah Brooks, a longtime confidant and editor of News of the World at the time the hacking scandal occurred, and, on Friday, Les Hinton, top executive at Dow Jones and publisher of The Wall Street Journal.
On Friday, it was also revealed that the FBI is looking into News Corp phone hacking of 9/11 victims in the U.S.
News organizations around the world are watching the rapid unravelling of Murdoch's fortunes with a mixture of horror and glee, what the Germans call Schadenfreude. There is widespread feeling within the business that Murdoch's comeuppance was long overdue.
But journalists would be wrong to celebrate. His failings infect the entire news industry.
Read More
I'm a daily subscriber to the print edition of The Wall Street Journal, owned by News Corp, so I've had to go elsewhere for coverage of the Murdoch story.
Here are some other places if you'd like to delve deeper into the News Corp story:
Montreal Gazette – Twin Resignations Rock Murdoch
The Guardian – UK tabloid and rival of The Sun broke the hacking story.
I can't say that any of these sources paint an unbiased picture. But what newspapers are unbiased?
Note: After this article was published on Sunday morning, Rebekah Brooks was arrested in London. Also Sunday, Paul Stephenson, the head of the Metropolitan Police (also known as Scotland Yard) resigned in a new phase of the News Corp story. 
https://carycitizenarchive.com/wp-content/uploads/2011/07/murdoch.jpg
270
480
Hal Goodtree
https://carycitizenarchive.com/wp-content/uploads/2020/03/cc-archive-logo-450-v3.png
Hal Goodtree
2011-07-17 07:58:35
2016-01-01 18:35:23
Editorial: The Long Sad Decline of Journalism