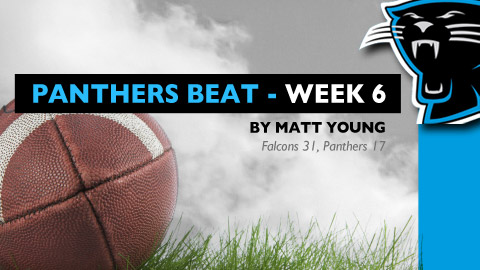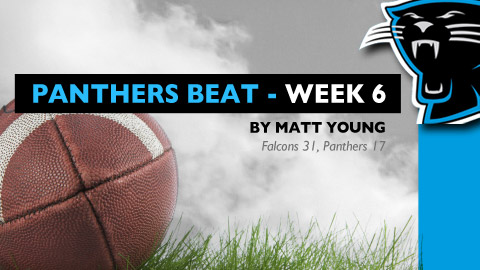 Cary-lina, NC – This was the most beautiful weekend all year. Possibly in history. Anywhere.
Feeling guilty about the impending spectacular Sunday, knowing that I would be parked on my couch, I jammed a whole nature-packed weekend into my Saturday. If nothing else, but to avoid getting rickets.
I even got a little sunburnt on "Saturday" – or "NFL-eve" as I like to call it.
Saturday, I played in a soccer game, cut the lawn, planted grass, trimmed hedges, plowed the north forty and harvested my crops. I literally made hay. I kid you not. Well, I kid you a little.
Curse you North Carolina Octobers!
Come Sunday, I made wings and turned on DIRECTV.
Falcons 31, Panthers 17
For 3/4 of this game, it appeared that the Carolina Panthers were about to upset the Atlanta Falcons with a 3 point lead as the fourth quarter started.
But, the Falcons wore down the Panthers in the end.
In the fourth quarter, Atlanta had a conversion of a third and long for a 34-yard gain into the red zone. The Falcons soon had a TD lead. Cam Newton threw an interception shortly after and the Falcons looked like the Falcons of old as they pounded the ball and ate up the clock, culminating in a Falcons touchdown and the win.
Fun Facts
The 1-5 Panthers have 136 first downs to their opponents' 110.
The 1-5 Panthers have 2,509 yards to their opponents' 2,156.
The 1-5 Panthers have 1,784 passing yards to their opponents' 1,314.
The 1-5 Panthers even have a higher time of possession per game than their opponents.
The 1-5 Panthers have a rookie QB with a Quarterback Rating that is higher than Jay Cutler's, Tarvaris Jackson's, Mark Sanchez', Donovan McNabb's, Joe Flacco's, Matt Ryan's and 9 other guys' (the very first Carolina quarterback – Kerry Collins, now on the Colts – is last).
Even the running game is beginning to get respectable (possible overstatement, maybe "serviceable" is a better word).
So Why The Lousy Record?
At the risk of sounding like a whiner, first I have to repeat – the Panthers' schedule is BRUTAL.
But let's talk also about the once mighty Carolina defense. They are the worst in the NFL in points against with 163 at the time of this posting.  On top of that, the Panthers are the 5th worst defensive team in the NFL in penalty yards. And the 3rd down defense is not good. Carolina has struggled to compensate for injured defensive players Jon Beason and Thomas Davis, who are out for the season.
When they rectify the defensive piece of the puzzle, and it will be a year or two, watch out.
By the way, I checked next weekend's weather forecast and it looks like I'll have another busy Saturday.
https://carycitizenarchive.com/wp-content/uploads/2011/10/panthers-week-6.jpg
270
480
Matt Young
https://carycitizenarchive.com/wp-content/uploads/2020/03/cc-archive-logo-450-v3.png
Matt Young
2011-10-16 23:31:06
2011-10-16 23:31:03
Panthers Beat: Weather Or Not I'm Watching Football