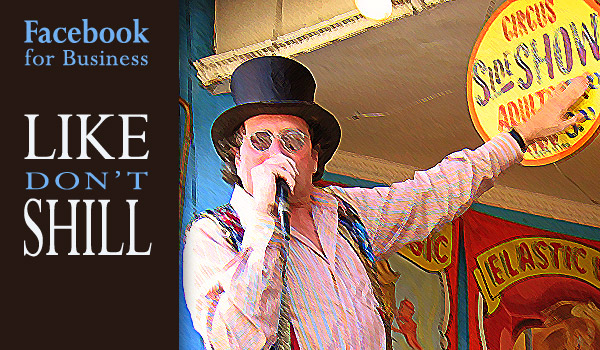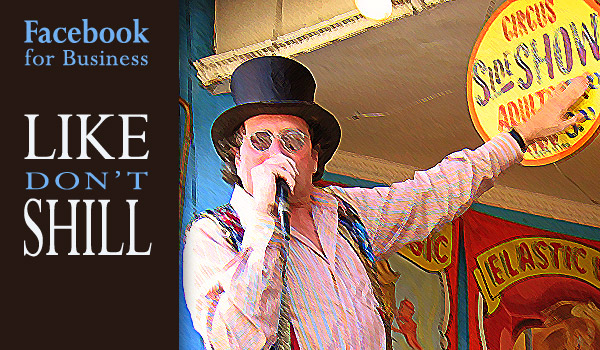 Story by Hal Goodtree. Photo by Susan Sermoneta.
Cary, NC – Here's an epiphany: I can be bent to your will with just a little kindness.
Facebook for Business
Facebook Pages for Business are not for everyone. But if you have the time, bandwidth and interest, they can be a very popular and effective channel for your message.
Facebook Pages are not your profile. They are not a Group. Facebook has a special category of pages just for business.
But how to make your page popular?
The Low Road: Shilling on Someone Else's Page
Call it comment span, link span or shilling – it's all the same thing.
You see a page you like and you post some sales-y information on it. Maybe it's a link to your page or some kind of a special offer.
The CaryCitizen Facebook Page gets this from time-to-time. We always delete it and even ban the user from our page for serial offenders.
But, on one level, it makes perfect sense. The average business page has fewer than 100 friends. CaryCitizen has more than 1,450. Our competitor, The Cary News has 136 friends. Where would you want to post your message?
But my page is not your billboard. It's an ineffective, even counter-productive strategy.
The High Road: Like
Recently, a new business popped up in Cary. We actively monitor our Facebook page and noticed that this new business had "liked" quite a few of our stories in the past couple of weeks. Not everything, but noticeable activity.
Naturally, I was curious. I clicked on the link and visited the Facebook page of the business in question. It had good info – on topic, nice pictures. I "liked" it (that is, I added it to my personal collection of pages I like). I also added them to CaryCitizen's Facebook Page under Likes.
(BTW, we now have the most awesome and complete list of Favorites for the whole Cary Metroplex on Facebook – more than 80 local pages. Surf up our page and click on Likes (left column) – you're sure to find something interesting like Jim Goodnight's page or the Railhawks or One-Chic-Mama or Crema Coffee and so on.)
So here's the epiphany – this business has skillfully manipulated me to engage with them.
From here, who knows what can happen?
Like This
If you have a Facebook Page for Business, go ahead and "like" this story on our FB page (we republish all our stories on Facebook).
Good things happen when you know the etiquette and conventions of social discourse on the web.
https://carycitizenarchive.com/wp-content/uploads/2012/01/like-dont-shill.jpg
350
600
Hal Goodtree
https://carycitizenarchive.com/wp-content/uploads/2020/03/cc-archive-logo-450-v3.png
Hal Goodtree
2012-01-26 16:44:55
2012-01-26 16:44:55
Facebook for Business: Like, Don't Shill