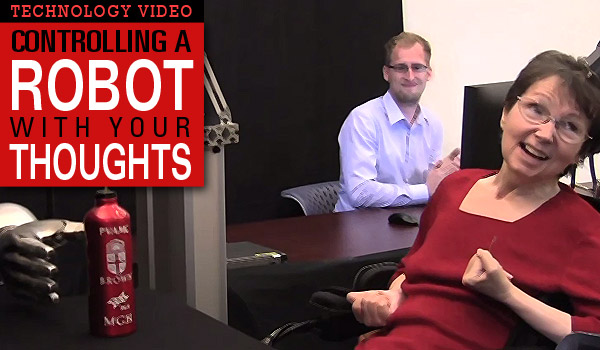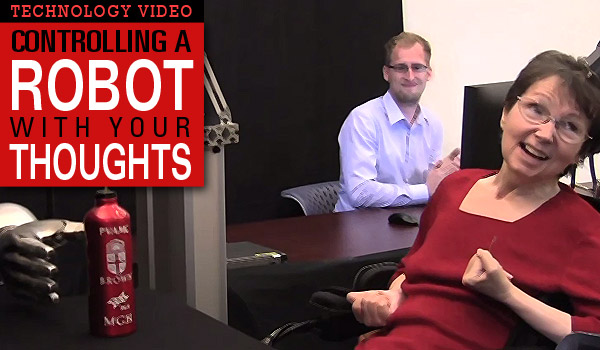 Cary NC – This week in our S.T.E.M. video series, we show a woman who is paralyzed controlling a robotic arm with nothing but her thoughts. Kids with an interest in science will find this video more inspiring than Futurama.
Controlling a Robot with Your Thoughts
It sounds like science fiction: controlling a robot with nothing by your thoughts. But that's the big buzz this week, in a video that shows Cathy Hutchinson, who is paralyzed in all four limbs, controlling a robotic arm with her thoughts to get a sip of her morning coffee.
The research was done at Brown University and publish in the journal Nature.
The Science
Leigh Hochberg, Director of the BrainGate clinical study at Brown, described three components of a brain-to-robot-arm system:
Sensor
Decoder
Assistive Device (robot arm)
The sensor, which is implanted in the motor cortex at the top of the brain, connects through a wire to a computer. The computer "decodes" the electrical impulses of the motor cortex and sends instructions to the robot arm.
Cathy, who has been paralyzed for fifteen years, thinks about grabbing the tumbler of coffee. She literally moves the robot arm with her thoughts.
Future studies may focus on developing a wireless system and refining the complex movements of robotic hand, elbow and shoulder to be more nuanced and life-like.
Video: Paralyzed Woman Moves Robot with Her Mind
Of course, this video is more than a technology demo – it's a profound human interest story. Cathy's smile, getting herself a sip of coffee for the first time in 15 years, and the reaction of the scientists, speak to the deep human desire for dignity.
You can also see this video on YouTube.
——————————————————————————————————————————————————
The  S.T.E.M. video series is sponsored by Citizen Websites, the website design arm of CaryCitizen.
https://carycitizenarchive.com/wp-content/uploads/2012/05/tech-video-robot-arm.jpg
350
600
Hal Goodtree
https://carycitizenarchive.com/wp-content/uploads/2020/03/cc-archive-logo-450-v3.png
Hal Goodtree
2012-05-20 16:05:42
2016-01-01 18:35:32
Technology Video: Controlling a Robot with Your Thoughts