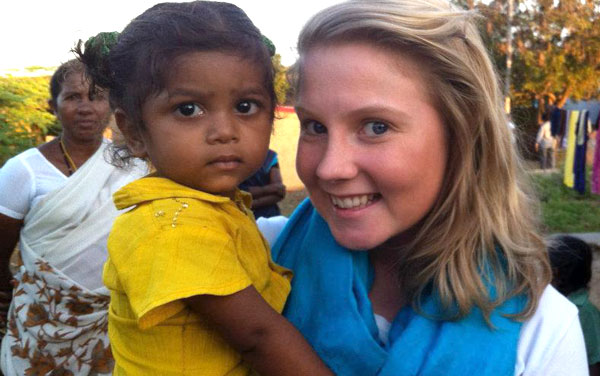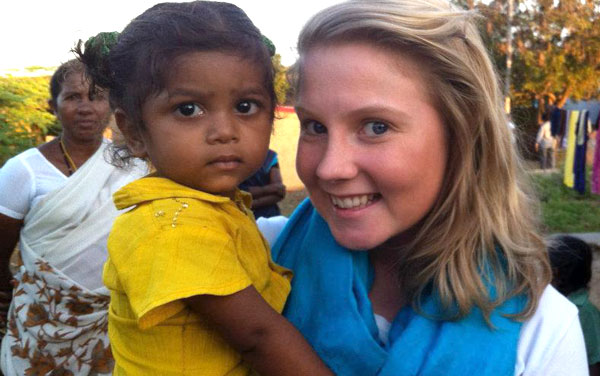 Cary, NC- When your kids have a passion, you will do anything to help. Kate Cook's children, Grace and Stuart, want to help orphans in faraway India through a program called Global Hope. Kate is hosting a juried art exhibit to raise the needed funds.
Art Show to Fund Mission Work
The show called "That Which I Love" is accepting submissions now through June 15 for art and will be juried by Lyric Kinard. The opening will be part of June's Final Friday in Cary (part of the Cary Art Loop) at Chambers Arts in Ashworth Village in Downtown Cary.
All money raised, including entry fees, a raffle and donations will go directly to the Global Hope India, whose mission it is to help build wells to give the poor in India better access to safe drinking water. They also work closely in their mission work with indigenous peoples as partners to empower them to learn how to grow crops and have sustainable products to produce an income, instead of begging.
Global India is a mission based operation and one of their biggest purposes is to spread the Gospel through their good works. Through example first, they spread their message of the Gospel to a country where most have never touched or seen a Bible.
Why India?
No less than 5 major disasters in the last 9 years have affected millions all across India. Every 20 seconds a child dies because of a water-born disease. Over half of the world's orphans live in India. 40% of the world's blind population lives in India. 70% of this would be preventable if there was enough medical care.
One of the Global Hope workers has told the stories of incredible poverty, that the Cook family simply couldn't ignore. One such story was that of an orphan found lying in the gutter, seemingly discarded who has been restored to life through the group's efforts. These stories and more of hope, and recovery moved Grace to return to help.
How Kate Got Involved
Kate's daughter, Grace, 22, (pictured above last summer)  has traveled with Hope Community Church twice to India on 10-day mission trips to aid an orphanage located near Hyderabad. Kate says Grace came back changed and insisted that their family adopt. She could not leave the children alone after having been there. She decided to return, this time for 6 months. Her brother Stuart,17, who graduates early this year from Apex High, felt moved to join her.
Kate has solicited many wonderful sponsors for the show including Jerry's Artorama who will have prizes for 3 honorable mentions and Emerge Art, Ralph Ashworth and "What If Box. com". The event includes a raffle of thirty-three items arranged in gift baskets for winners. The raffle is ongoing and will be drawn the night of the opening, June 29.
What's Needed
Kate is raising money for supplies which will be shipped and donated to the village. These include bottled water, medical supplies, and clothes. Donations will gladly be accepted and art can be commissioned and some of the commission fees will go towards the fund. Kate's broad goal is to raise as much as $50,000.
Departure  Fast Approaching
Stuart and Grace leave August 1st, during the hottest time of the year in India where temps may hit as high as 126 degrees. They won't return to the US til Feb 1. During their trip the work day runs from 10-5 and after a short break they will be taught an hour lesson in the native language Hindi. Other groups will join them during their stay, mostly for 10-day stays throughout the year.
100% of the proceeds from Kate's "That Which I Love" juried show exhibit will go towards Global Hope. Lynda Chambers has donated the space in her studio for the exhibit which will run from June 29- the end of July.
Submit Artwork
Artists interested in submitting pieces for consideration should visit Chambers Arts' Eventbrite page or email email Kate Cook with any questions.
Show Details:
Submissions Deadline – June 15
Show Opens June 29
Location: Chambers Arts, Ashworth Village, off South Academy Street in Downtown Cary
https://carycitizenarchive.com/wp-content/uploads/2012/05/hyderabad-mission.jpg
376
600
Lindsey Chester
https://carycitizenarchive.com/wp-content/uploads/2020/03/cc-archive-logo-450-v3.png
Lindsey Chester
2012-05-30 13:00:41
2015-12-28 14:26:21
Art & Faith: Funding a Trip to India