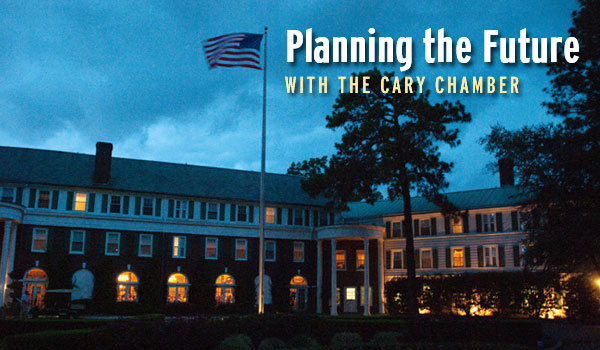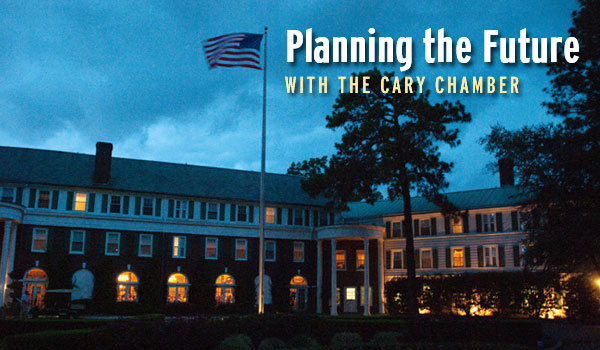 Story and photos by Hal Goodtree.
Southern Pines, NC – Last week, Lindsey and I went to the Cary Chamber Planning Conference in Southern Pines. This may be the single best event of the year if you want to feel like you're in the know.
Planning the Future with the Cary Chamber
The setting for this year's Planning Conference was Mid-Pines Inn – a bucolic and storied golf resort in Southern Pines, about an hour south of Cary. The conference took place over two days on Thursday and Friday. I must say, there was precious little time for golf.
Economic Outlook
The event started with some introductory remarks by Cary Mayor Pro Tem Gale Adcock and Chamber leaders including incoming President Kathy Burns.
After a fabulous lunch (shouldn't have had those desserts), Wells Fargo Economist Mark Vitter gave the attendees the macro view of the world, national and local economies.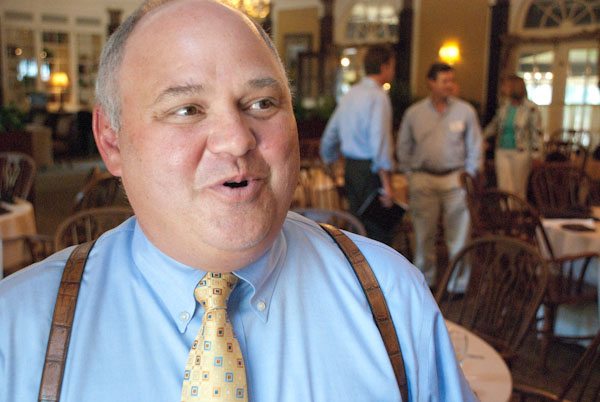 The bad news? Europe is in the crapper and rising U.S. debt is putting a brake on national economic growth.
"The Euro is one of the stupidest ideas to ever come out of Europe." – economist Mark Vitter
The good news: Cary, Wake County and the Triangle are doing very well, thank you. Better than most communities in North Carolina. Better than most places in the U.S. By most measures, leading the pack in the entire Western world.
Town of Cary Community Plan
After lunch, we all walked (okay, I waddled) over to the Mid-Pines Conference Center.
The first presentation of the afternoon was by Jeff Ulma, ToC Planning Director. Assisted by consultants Jamie Greene and Roger Waldon, Jeff introduced the audience to the concept of a comprehensive community plan.
No doubt, many in the room – filled with heavy-hitters from government and business – were familiar with the developing Community Plan, but it was new to me.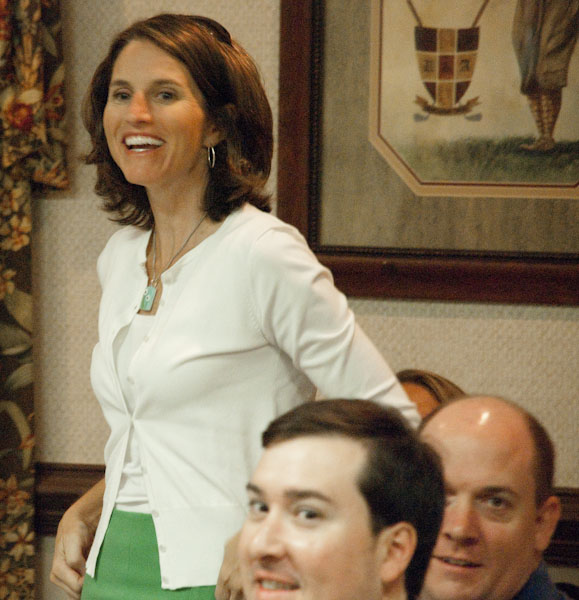 In essence, we have many smaller, specific plans – like zoning and greenways – but not a unified "big view," to use Ulma's words. Roger Waldon called it "one document – all the big ideas."
Jamie Greene said a comprehensive plan is more than a technical document. It also needs to be a marketing and communications tool.
It was the first of many times we'd hear the words "marketing," "branding" and "communications."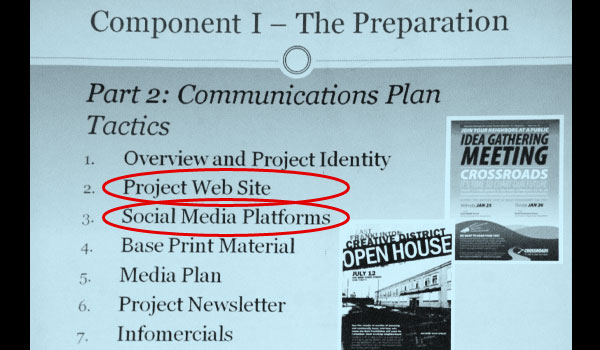 Jeff Ulma made the point that Cary is at an inflection point. Our population is aging; most of our open space has already been developed or planned. So what do we need for the next 20-30 years?
That's the purpose of the community plan – to lay out our vision for the future. Toward that end, we might see a "Summit on the Future" sometime soon – an opportunity for citizens to engage deeply in the process.
In fact, all of us at the Chamber conference had a chance to contribute ideas. In a short "breakout session," we culled a few thoughts about the defining characteristics of Cary – attributes that make us great and that we want to preserve into the future. In my group, we came up with this list:
Diversity as a Strength
Cary as a Destination
Strong Downtown
Overall Quality of the Community
Tradition of Leadership

Downtown Update – Ed Gawf
Here at CaryCitizen, we've been big fans of Ed Gawf since he took the job as Cary's first Downtown Development Manager last year.
Ed has tons of experience in downtown development. He pointed out that two things are necessary to make changes happen:
Shared vision of downtown
Sense of urgency
Those requirements seem to be coming together in Cary.
Ed also highlighted what is perhaps the biggest obstacle to change: "No one believes anything will happen," he said.
Well, believe it. In the last year, we've seen real change on the ground, including:
Opening of Cary Arts Center
Purchase and redevelopment of "The Cary" movie theater downtown (slated to open next year)
Purchase of the Jones House on Academy Street (slated to become a coffee house and cafe)
Purchase of the Sugg property on Chatham Street
More changes are coming downtown:
Theater block streetscape improvements (E. Chatham)
Facade improvements across Academy on West Chatham
Redevelopment of the plaza in from of Fidelity Bank
Harrison Ave bridge study (this one was new to me)
There is also a 13 acre parcel of land on Academy Street (south) that the town has acquired, piece by piece. We might see a downtown park in that spot – Cary's Central Park, if you will.
Plans are also brewing for redevelopment of the downtown library. Under consideration: doubling the size of the facility to 22,000 square feet. There's also talk of a boutique hotel in downtown Cary and more mixed use building on Chatham Street.
"Let's think big," Ed told the crowd. "Great communities have a great downtown."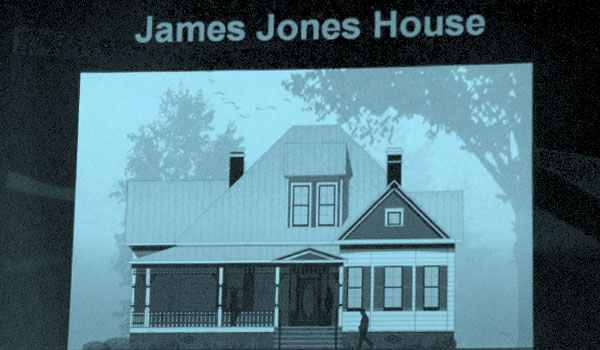 Wake County Update: David Cooke and Paul Coble
Next up, we heard from Wake County Manager David Cooke and County Chairman Paul Coble.
Much of this segment covered facts and figures:
Population of Wake County: 958,015
County Budget: $938 million
AAA bond rating reaffirmed this year
No tax increase this year
Paul Coble said that revenue growth has not kept pace with population growth and the focus in the near term would be "taking care of facilities we already have."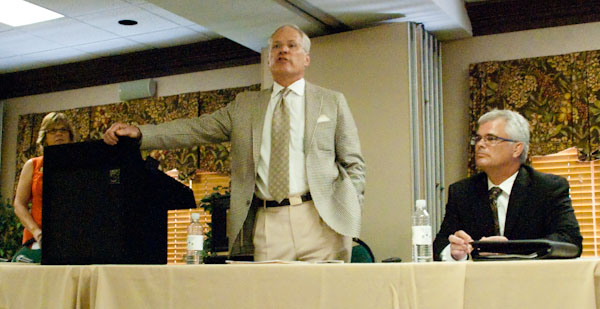 Wake Tech Grows to Fill a Need
After a short break, we heard from Dr. Stephen Scott, President of Wake Tech.
Wake Tech is in the right place at the right time. High tech companies continue to migrate to the Triangle. Whether they're in biological sciences, big data, networking or manufacturing (to name just a few hot segments in the region), many companies need skilled and specialized workers.
As well, disruption in the economy has many workers scrambling for new options and new careers. Finally, a weak economy coupled with rising costs at many four-year universities have a large contingent of students and parents looking for an alternative.
Wake Tech is perfectly positioned. As Dr. Scott noted, the College will celebrate its 50th anniversary next year. 65,000 students enrolled last year. More remarkably, 12,000 additional students couldn't get into the classes they wanted.
"We have the customer demand, but not enough resources to serve all that demand."

Wake Tech currently has five campuses and two centers. A new campus is slated for development in Morrisville where Highway 54 meets NC 540. Dr. Scott predicted the new campus will include a focus on IT, medical and gaming. Yes, gaming.
But it's not all sterile lab technology and JavaScript at Wake Tech. The College trains 10,000 public safety, police, fire and EMT students a year. Wake Tech has the largest nursing program in North Carolina.
Stephen Scott is a very engaging and informative speaker. He even made reference to the popular TV show "The Big Bang Theory." Haven't watched it? It's hilarious. It's the Seinfeld of the decade.
What did the Chamber think of Dr. Scott's presentation? Two thumbs, way up. Wake Tech is a great partner in regional economic development, helping workers be successful and attracting  major corporations to expand or locate in Wake County.
Ted Abernathy, Southern Policy Institute
Ted Abernathy is the Executive Director of the Southern Policy Institute, a public policy think tank based in RTP. Ted is a frequent guest at the Cary Chamber, speaking about economics and policy with "the view from 35,000 feet." Ted sees the big picture and has a gift for communicating complex subjects in simple terms.
Ted's thesis for this presentation to the Chamber was that "Cary should have a party."
One example of our favorable position: while unemployment is around 6% in Cary, it's up near 14% for many other North Carolina communities.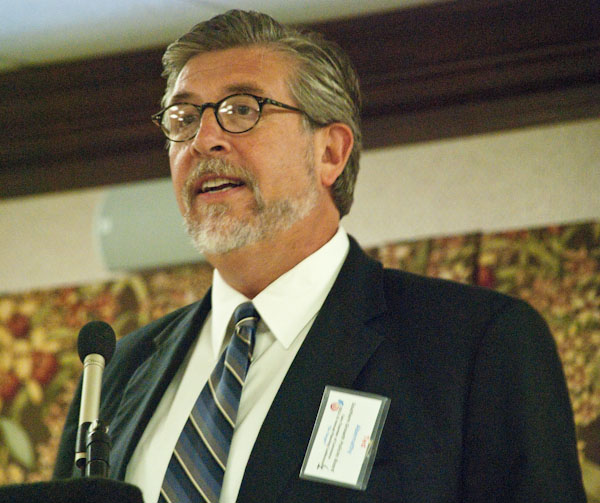 Ted observed that Cary has "assets and opportunity." "We get to reinvent ourselves," he said. "We get to be intentional."
This line of thinking dovetails pretty well with the earlier presentation about the Cary Community Plan. What do we want to be in ten years? "You can be anything," said Abernathy.
It was a positive and empowering note to end the afternoon.
Play Time: Dinner, But No Golf
A nap would have been nice, but the action never stops at the Cary Chamber. I had a quick shower and headed downstairs for cocktail hour and dinner.
One of the most interesting conversations I had was with Brad McGinnis and Jennifer Robinson. They're spearheading a new charity initiative called Cary 2112. This is a story that deserves its own story, but in a nutshell, they aim to raise $300,000 this year and invest half for a term of 100 years. Based on simple compounding, the seed money should grow to tens of millions of dollars over ten decades. Think Harvard University Fund, but for our Cary community.
We'll write something in the near future about Cary 2112. But in the meantime, if you want to know more, email Brad McGinnis.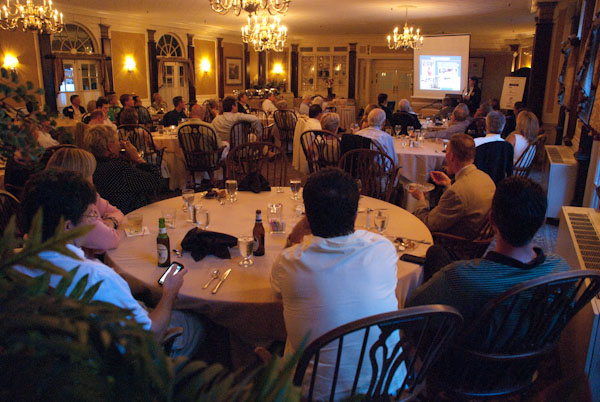 Mid Pines served up another spectacular meal. I got to sit next to HoCA President Doc Thorne and hobnob with Chuck Norman, a partner at S&A Cherokee.
For my money, this is the most persuasive reason to be a member of the Cary Chamber – meeting business leaders in the community and having a chance to exchange ideas informally. Talk, that's the word I'm looking for. Face time. After all, everyone in the Chamber – members and staff – are looking for the same thing: ways to make Cary an even more successful place for business.
After dinner, I pushed away from the table like a great beached whale. As the assembly digested cake and coffee, Matti Dubberstein, representing the 2014 U.S. Open Tournament, talked about the major golf event coming to North Carolina.
Since I don't play golf, I took the opportunity to stroll the grounds of Mid Pines and take some "magic hour" photographs.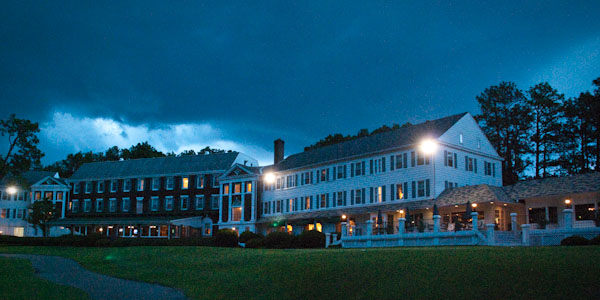 The entertainment for the evening was supposed to be some kind of crazy putting contest, but instead, we had a traditional North Carolina fireworks show – thunder, lightning and rain in biblical proportions.  Some folks toddled off to their rooms; the rest of us swarmed the bar, overwhelming a few hapless golfers trying to enjoy a quiet evening.
Friday Morning: Candidate Forum
A candidate forum kicked off Friday morning at 8 AM. I rolled in late, a casualty of the heavy meals, an extra glass of wine and my general predilection to rise at noon.
I recognized long-time CaryCitizen supporter Rep. Tom Murry (NC 41) on the panel as well as Rep. Nelson Dollar (NC 38).
This kind of thing is great for Cary business people who want face-to-face access with elected officials and candidates for office.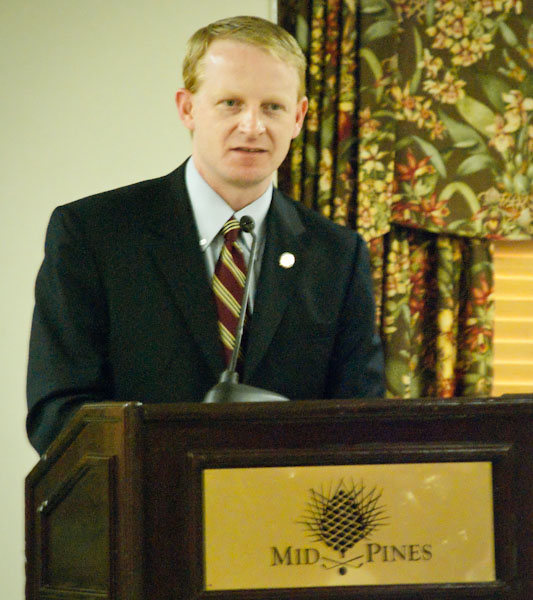 "Most Important Transportation Announcement in the Last Decade"
Joe Milazzo, Executive Director of the Regional Transportation Alliance, gave his usual amusing and fact-filled talk about what's happening with transportation in the region and across the state.
In short: roads are being paved, bridges erected and buses will ride on the shoulders of our highways. Highway 64 may get a crazy roundabout that's probably not crazy at all but looks like an inverted clover leaf.
The important part of Joe's presentation: The Triangle continues to invest in transportation infrastructure, positioning us to thrive as our population continues to grow.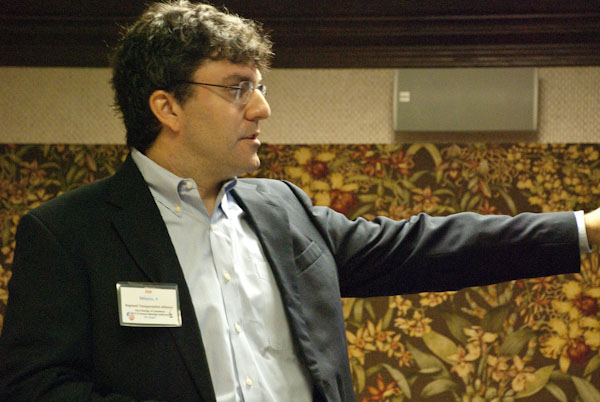 Joe also had a word for the tech community, those frequent travelers to Silicon Valley:
"The new non-stop flight to San Francisco is probably the most important transportation announcement in the region in the last decade."
Planning the Future
The rest of the morning was devoted to Chamber business. Introduction of new Chamber officers and chairs; thanks to the past class of leadership.
2012-2013 Officers of the Cary Chamber
Chair – Kathy Burns
Chair-Elect – Frank Shell
Secretary/Treasurer – Brian Reid
Immediate Past Chair – Tom Huff
President – Howard Johnson
2012-2013 Vice Chairs
Member Business Services – Becca Smith
Economic Development – Wayne Loots
Education – Carrie Cassidy
Governmental Relations – Steve Zaytoun
Attendees broke up into four groups, headed by each of the new Vice Chairs. In each group, members shared ideas in a free-form discussion. I sat in on Economic Development.
Each group made its report. The good work of the Chamber is going to continue – in education, economic development, government and within the membership.
Every group talked about the big buzz words in Cary this summer: marketing, branding and social media.
Conference Adjourned
The conference adjourned a little after 11 AM. Chamber members who planned to finally get in a round of golf hustled out to get clubs and hats before the heat boiled up too much.
Lindsey and I checked out, rolling back up to Cary with plenty to think about.
We'll be back at the conference next year, that's for sure.
https://carycitizenarchive.com/wp-content/uploads/2012/07/cary-chamber-planning-conf.jpg
350
600
Hal Goodtree
https://carycitizenarchive.com/wp-content/uploads/2020/03/cc-archive-logo-450-v3.png
Hal Goodtree
2012-07-26 20:12:59
2019-12-07 17:39:36
Planning the Future with the Cary Chamber