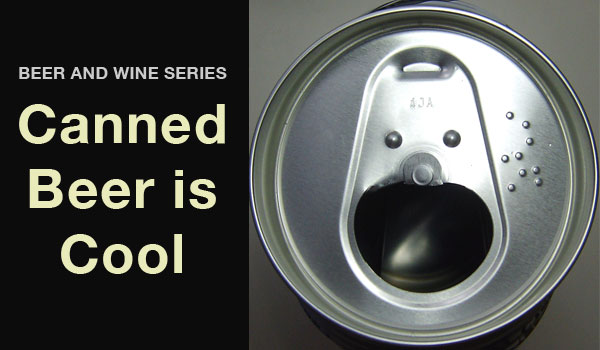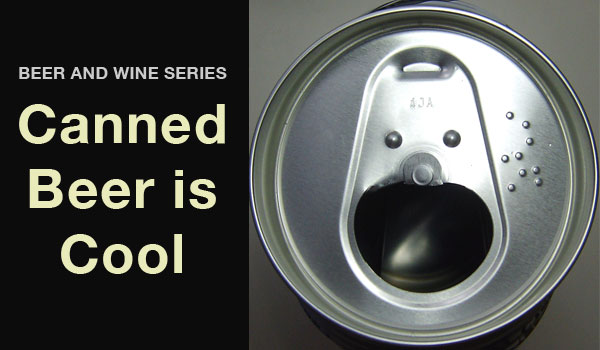 Story by Matt Young. Read more in our Wine & Beer Series. Photo by Ishikawa Ken.
Cary, NC – More and more we are seeing craft beers in cans. Craft beers. IN CANS!
Not Your Dad's Can of Schlitz
As we picnic this summer, party on Labor Day or tailgate when football season begins, cans are a good choice. They are lighter to carry. They bring less danger of injury by not being breakable. Oh I know, occasionally someone will try to crush a can on his (oh DON'T write to me – it's always guys doing that ) head, but it's rare. And you don't need to remember a bottle opener. Ultraviolet light has a negative effect on beer. Cans are impervious to solar peril.
This isn't just your dad's Carling, Pabst or Schlitz in a can anymore. Even though "pull tabs" were invented about the time I was born when dinosaurs roamed the earth, I still remember dad using a can opener for beer at picnics. At home, it was always bottles. Beer he explained, tasted better in bottles.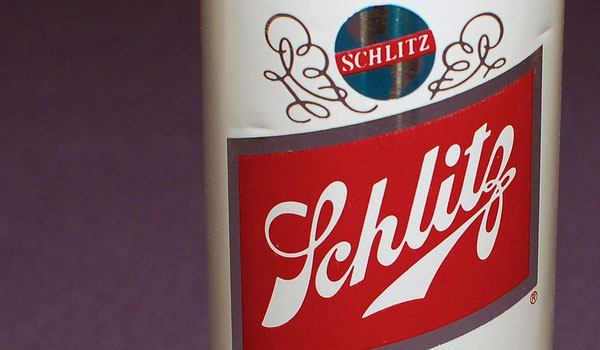 Vintage Schlitz can by Bradley Johnson.
Kicks and Grins
Over the past year or so, for kicks and grins, I've been buying canned craft beers (pouring them into glasses) and closing my eyes while tasting (this stuff is fun to me) and honestly, it tastes the same as bottled beer. Beer cans have had a plastic lining inside for many years to eliminate the "metallic taste" some claim that it has.
It's kind of a like those that think a good bottle of wine needs to be corked. Twist caps work just fine. But people shy away from twist capped wine, as do beer drinkers from suds in cans.
Lighten up.
North Carolina Breweries With a Can-Do Attitude
In North Carolina canning in underway at Aviator, Catawba Valley, Carolina Brewery, Asheville Brewing, Mother Earth Brewing and Triangle Brewing – that I know of.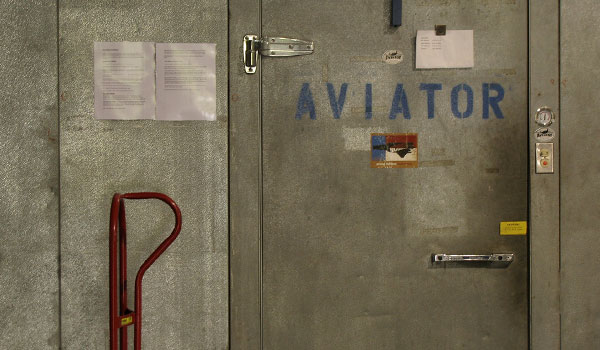 Photo by Alex Ford.
Canned Beers Headin' For the Hills
The new breweries that are moving to North Carolina are all on the canning kick.
New Belgium (makers of Fat Tire)  is coming to Asheville in 2013. Sierra Nevada (try the Torpedo Ale in a can) is opening up a brewery-restaurant in 2014 in Asheville as well. Oskar Blues (Dale's Pale Ale) – who ONLY cans their beer – is setting up shop in Brevard, NC late this year.
Cary needs a cannery.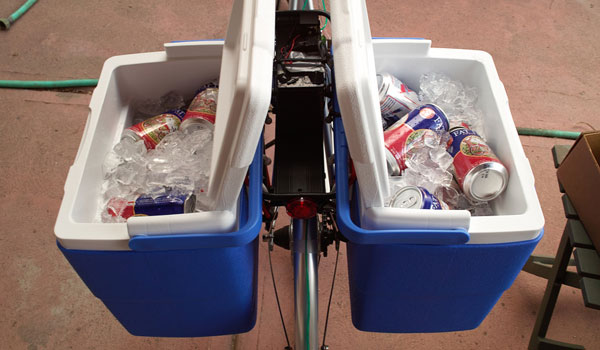 Bicycle basket of beers by Owen Lin.
Someone's Got To Do It
Every month I have to do a tasting for CaryCitizen.
Here's my humble opinion on a few choice canned beers.
True Blonde Ale (SKA Brewing, Durango, CO) – Yeah it's a blonde. Delicious. Drinkable. Easy. Tastes like part ale/part lager. If you are serving beer at a picnic in hot weather and want to have something other than Coors or Bud Light (I am NOT a beer snob) True Blonde is your girl. Citrus-y, a little floral, lightly hopped.
Bitter American (21st Amendment Brewery, Cold Spring, MN) – This is a low alcohol (4.4% ABV) beer with more hops than the average pale ale. It approaches the hoppiness of an IPA, but not quite (42 IBUs for you hop geeks). When you are at a game, or some other outdoor event and you want a little hops kick but you are not willing to be stumbling around all day drinking 7% ABV IPAs, this isn't a bad choice. Light caramel, malt, mild floral hops. Real easy to drink.
Belgian-Style Golden Ale (Triangle Brewing, Durham, NC) –  Read above. This one is packing twice as much alcohol (8% ABV). Local. Delicious. In a can. So I had to include it. I never know how to describe the otherworldly aroma in a Belgian. This one has that. As a homebrewer, I will tell you – a little of this is good, too much of this smell is almost medicinal. Triangle Brewing got it right though. Pear, spice, no hoppy bitterness at all. If you like Saisons, this is a good one to try. It has a similar taste to me. If you only like Michelob Ultra don't bother. Not judging, just sayin'.
Flagship IPA (Carolina Brewery, Pittsboro, NC) – I'm a sucker for hops, as you may know. And this one is brewed around the corner. Mildly hopped and slightly bitter. Good starter IPA. Citrus from the hops additions, but mostly very malty. Cheers.
Next time you are at a party, act like Cliff Claven: Before thermometers existed, brewers would dip a thumb into their wort (the brew before any yeast is added) to see if it was the optimum temperature to add the yeast. Hence, the expression "rule of thumb" was born.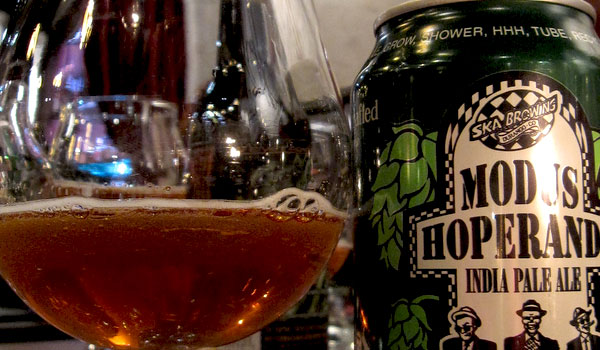 Photo by Bernt Rostad.
Related
———————————————————————————————————
The Wine & Beer Series on CaryCitizen is sponsored by Triangle Wine Company on Davis Drive in Morrisville.
https://carycitizenarchive.com/wp-content/uploads/2012/08/canned-beer.jpg
350
600
Matt Young
https://carycitizenarchive.com/wp-content/uploads/2020/03/cc-archive-logo-450-v3.png
Matt Young
2012-08-14 14:11:53
2019-12-07 18:37:44
Beer and Wine Series: Canned Beer is Cool