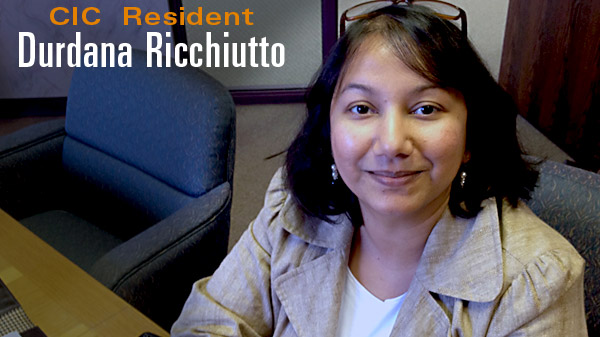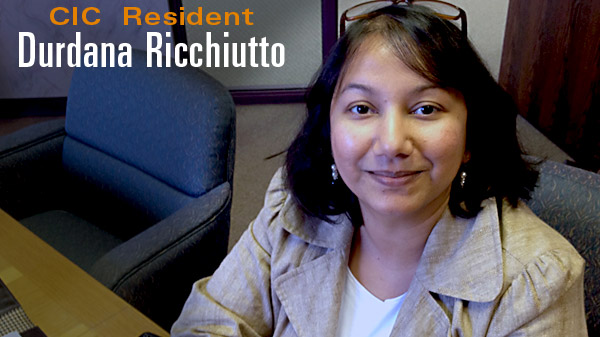 Story and photo by Lindsey Chester. Republished from Cary Innovation Center.
Cary, NC – All businesses want their website and information to come up high in a search of the internet. Some think you must pay for ad words. Other folks think you must create a convoluted "dot com address" encompassing all you wish to represent. And to many, their website ranking is a mystery and happens by sheer luck. Not to CIC resident Durdana Ricchiutto.
SEO – Info Pointing in One Direction
Durdana, owner of Sales Attraction and a resident at the Cary Innovation Center, knows the mysteries of website ranking: It's SEO, or Search Engine Optimization.
Durdana has spent much of the last 10 years ensuring that her clients have all their info pointing in one direction, towards site ranking. She says her "main focus is to help client's websites rank well in Google and to convert that into leads."
Sales Attraction uses a number of techniques to increase website ranking and visibility.
1. Writing Skills Important
With a background in journalism, her writing skill served her well when she changed jobs to work for a company based in the UK. They needed help to get their clients' websites optimized. Learning html, she wrote content that consistently ensured that these clients had content on their website in the categories that people were searching for in that industry. When this company closed, she decided she enjoyed the work, and branched out on her own to create Sale Attraction.
2. SEO In A Nutshell
Research what words are being searched for in your industry. That includes looking at the competition for words where they rank high.
Look at incoming search terms that bring traffic into your existing site.
Build content on your website that ensures you have the right words consistently mentioned. Your website ranks high for a match when people search these terms.
3. Reputation Management
Another area that Durdana has helped clients with is reputation management.
She once had a client who had some bad lawsuits and press written in her past. When people would search for her name, instead of her current business being found in search, all these negative stories popped up. Durdana suggested the creation of a blog with more positive content.
Over the course of six months through diligent content creation, Durdana managed to effectively "push down" that content because newer more positive information took its place in search rankings.
4. Ongoing Maintenance
Most clients need ongoing SEO work because once you achieve the results you want with search, it is only a matter of time before that content gets old. Then search rankings drop. By continuing to "fill the pipeline" with fresh content that contains meaningful key words, the business website can maintain a good ranking.
Durdana works with clients on three levels:
Consult to offer advice based on research and analysis to help with your results.
Write or co-write content to fulfill the promise of key words and ranking.
Work on link building to help a company create incoming links from other sources that also help to boost a website in search.
5. Identifying the Buyer Persona
One area that Durdana is most excited about is building content that encompasses "buyer persona" within content of a website. By doing so, a company can more distinctly target their audience and convert website visits into website business.
This worked for an alternative health clinic.  Visualiizing their potential clients as teachers, they wrote content about teachers. The result: was the business attracted teachers.
You can find Durdana and Sale Attraction on the left side of the Cary Innovation center. She is usually in her office on Mondays and Fridays.
https://carycitizenarchive.com/wp-content/uploads/2012/12/durdana.jpg
337
600
Lindsey Chester
https://carycitizenarchive.com/wp-content/uploads/2020/03/cc-archive-logo-450-v3.png
Lindsey Chester
2012-12-12 10:55:26
2012-12-12 08:08:07
CIC Resident Durdana Ricchiutto Knows SEO