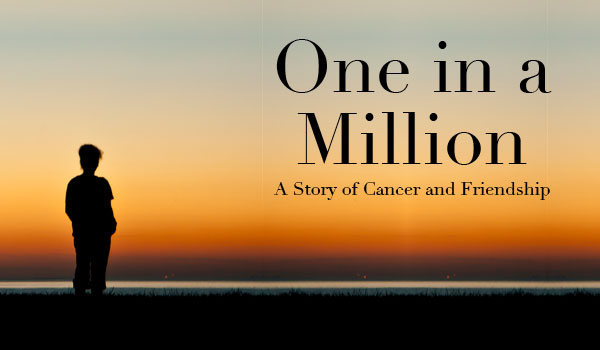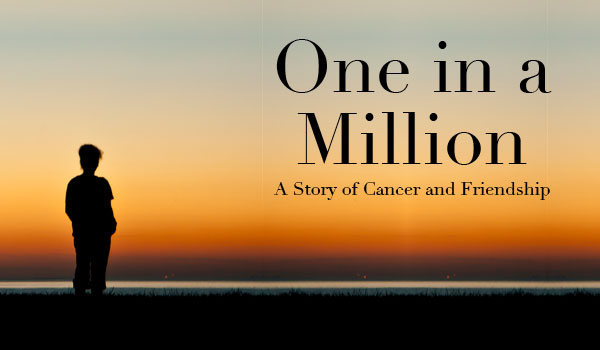 Story by Tricia Prestia. Photo by Manolo Gómez.
Cary, NC – Late November 2011, I was living the beautiful life Charlie and I had built for us.  I was a Nurse Practitioner, loving what I did and loving my patients. Charlie was in a demanding executive sales position with Lenovo. Tennis and golf for fun, dinner with friends, a son who was making his way in Washington D.C. and a beautiful home to go to everyday. We blended into the crowd. We were loving and giving and shared but we never thought it was enough.
Everything Changes
Early December, that all changed. I left a tennis court, before the end of cardio tennis, because I was tired. Me tired? Sorry but this is not in the vocabulary for me, besides I had no time to be tired. The next day for some unexplained reason, I started to bruise, another characteristic that is not normal for an athlete as myself. The nurse practitioner in me called my general provider, I explained the issues and from there the death spiral that was our life began to unfold. I was diagnosed with a rare form of leukemia called Acute Promyelocytic  Leukemia (APL).
It is here that I found I was not a face in a million but now one in a million.
The Gift of Friendship
The gift that is friendship came back to me and my family one hundred fold. It began days after my diagnosis when my extended family at Lenovo heard that platelets are the golden blood product that leukemia patients need. Without hesitation, Lenovo became the largest of group platelet donors UNC had ever received. To this day, many continue to donate, which is a gift that is simply unmatched. People confuse platelet donation with blood donation and it is different than this, though blood donation is always needed as well. I am forever grateful to my Lenovo family for this and for every meal, prayer, hug and belief in my strength.
Care Calendar
The gift kept on giving. My cancer deemed that I have outpatient chemotherapy EVERYDAY! Not once a week or every other week, but daily for several months. My friends, the ones I laughed on the tennis courts and golf course with and ones I've known because our son's became friends and of course the one's I've known for thirty plus years, all set up a care calendar. This calendar provided daily rides to and from UNC, of which I tell you there was never an empty spot. These wonderful angels provided nightly meals for my family and company when I needed it. The cave that a family could be drawn into because of leukemia, my friends would never let happen. The conversations, laughter, gossip (yes, gossip, but nothing bad), talks about family, the weather, weddings and anything but cancer were welcome distractions from the daily infusions that were my life. I then needed chemo where I was in the hospital for a week at a time and family came to stay with me for a week after that in my weakened state. What a beautiful thing.
Lickin' Leukemia Fund
When one thinks that these people can't do anymore they surprise you once again. On September 14, 2012, my tennis buddies at Prestonwood held a fundraiser called "Lickin' Leukemia".
This all day affair, included round robin tennis in women's and men's doubles as well as mixed doubles. A raffle of baskets put together by each team and a silent auction, which included laptop computers, signed NFL footballs and custom photography. By the time the day was over, $5,000 were raised for "Lickin' Leukemia".
Not to be out done the Golf community also held fundraisers and when all was said and done, the Lineberger Comprehensive Cancer Center at UNC received $7,000 to be put into a new fund specifically designed to help keep families of Leukemia patients together. When I was in the hospital I saw the strains put on the family bonds by leukemia.
Leukemia can hit any age and any gender. It is also a cancer that is liquid. The very liquid that is supposed to keep you alive is now coursing through every part of your body and every organ. You can't take it out with surgery and have to rely on the quickness of the diagnosis, the expertise of the physicians, the treatments available and above all the strength and belief that you will defeat this enemy.
It was seeing these strains that are unique to leukemia and coming up with special events that could help them forget, if even for a moment, about the cancer. If going to a basketball game together or buying each member a pair of sneakers so they walk  each night as family time or even a dinner and movie out where they Laugh and think about something else, this is what the "Lickin" Leukemia" fund is all about. It's new and the nursing staff as well as a nurse practitioner, whom I was a preceptor for a few years ago, will identify the families in need of these donations and keep apprised of the distributions. We hope to expand this next year it worked so well this year. It couldn't have been possible without a team of coordinators who took on a monumental task for the first time and did it seamlessly.
One in a Million
The golden gift that is friendship moved me from one face among millions to one in a million. I could not have made it through this year without my wonderful husband of thirty plus years and my fabulous son who slept every weekend on the couch in my hospital room. My sister Lynne and Mother-in-Law Ellie, who gave up their very busy lives, to help me at my lowest points, My Lenovo family, tennis, golf buddies, as well as new and long time friends, who brought us into the warmth of their constant love with platelet donations, rides, food, hugs, thoughts, prayers, cards, gifts (including beautiful handmade quilts), and a fundraiser beyond my wildest dreams. UNC knows the names Lenovo and Prestonwood because of the golden gifts I and they have received from these wonderful people.
Thank you seems so inadequate. I love you all.
https://carycitizenarchive.com/wp-content/uploads/2012/12/cancer-and-friendship.jpg
350
600
Community Contributor
https://carycitizenarchive.com/wp-content/uploads/2020/03/cc-archive-logo-450-v3.png
Community Contributor
2012-12-19 18:30:21
2012-12-19 17:50:57
One in a Million