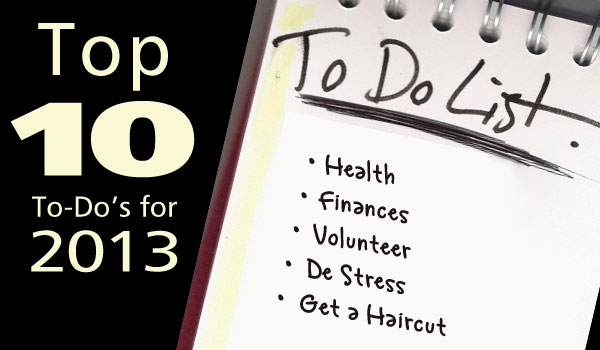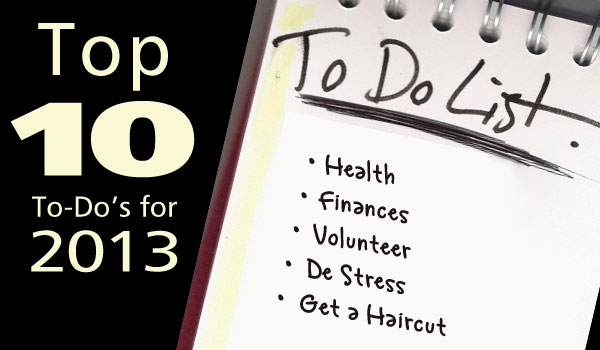 Story by Lindsey Chester. Photo by Eamon Brett.
Cary, NC – Happy New Year Cary! Here's a list of some To-Do's to put in your calendar over the course of the next 12 months -not all at once- so you can have a great 2013!
Top 10 To-Do's for 2013
Resolutions are so 2012. This year, we put together a list of sensible to-do's (and some that are just enjoyable) for Cary Citizens.
1. Your Health: Eye-Exam
This is a simple one. Have you noticed you are squinting more to read texts on your phone? And folks joke about your spelling? Maybe this year you should add "Eye Exam" to the list of health To-Do's. While you are there, the optometrist will also screen for Glaucoma, looking for corneal and overall eye health. Did you know that an eye exam frequently can catch other diseases where eye irregularities show up as symptoms? Cary Family Eye Care Center 's Dwight Barnes recommends getting tested at least once a year.
2. Your Health: Woman Things
Women who are sexually active should have a Pap smear every year, and if you are over forty get that mammogram scheduled, especially if breast cancer runs in your family. Both tests are quick and painless, and because they are health screenings, should be covered 100% by most medical insurance plans. Whether you visit an Ob-Gyn or have a general practitioner, both can perform annual Paps. Mammograms must be scheduled at radiology offices.
3. Your Health: That OTHER Test
You know the one- where you need to drink a ton of bad tasting liquid so that a doctor can look where its nobody's business? A colonoscopy will detect the presence of polyps, cancer or pre-cancerous conditions in your large intestine.  If you have a family history of cancer, you should schedule a base-line screening. If you are over 50, it's time to schedule that first colonoscopy. Do it now, and you probably won't have to see them again for at least five years. Most health plans now include this screening as a fully covered test. Do it in 2013! It's an outpatient procedure, handled in Gastroenterology offices, not a hospital setting.
4. Your Health: Dental Check-ups
Maybe you have been a little lax about keeping up with your own dental work this year – but twice annual check-ups are the best way to prevent tooth decay and keep your natural teeth for a lifetime. The cleaning and fluoride they provide directly aid in keeping your teeth and gums healthy for a lifetime.
5. Finances
January is an excellent time to gauge your financial health. Speak with your financial planner about how your portfolio is performing. Don't have a planner, then line up some calls and interview someone.
Maybe you had a life change this year, perhaps you inherited money, you should plan where to put that money. If you have a child that will be attending college soon, make sure you know how to withdraw money from that 529. If your child is 18, its time to move from a growth plan to a stable plan to ensure the money does not lose value now when you are about to withdraw.
If you haven't started planning for college – make that plan in 2013. It is never too early. In-state tuition in North Carolina is running about $9000/ year plus another $6000 for room and board. Make sure you are putting money in a growth plan to cover at least $60,000 if you plan to pay for college loan free.
Tax Time is around the corner. Start making folders to put the statements that will soon be mailed to you. W-2's, mortgage interest statements, investment earnings, credit card interest payment histories need to be easily found. Having these organized as you receive them will save you time some Feb-March when you get ready to file before the April 15 deadline.
6. De-Stress
I said I wouldn't talk about the gym- I'm talking about mental wellness. Did the holidays stress you out? Maybe you need a massage or facial to detox after all that holiday pressure? Waves of Change can help you de-stress with some sessions of relaxation, or hypnosis. If you gained some weight, they have a weight-loss program that involves hypnosis techniques to assist you in changing some habits. They will help you to become your ideal self in 2013.
7. Looking Good: Facials and Massage
In January, our skin gets parched and tired from being indoors in dry heat. Get a facial at one of the many salons in the area. In Cary, Nirvelli Day Spa, Blue Water Spa and La Therape all offer a luxurious environment to make you feel like a million bucks. Most facial start about $70 and offer you a retreat from the everyday.
8. Looking Good: A New Hair Style
Get a new hairstyle! Have you styled your hair in the same way for more than 4 years? maybe its time to freshen up. Its amazing how a new haircut – for men or women- will make you feel like a new person. What a great way to jump start the year! You could be transformed by any of the qualified stylists right here  in Cary: Twisted Scissors, Joule Salon  and Studio 180 Salon all offer great cut and styles for about $40. Aren't you worth it?
9. Get Up
Do you have a job that forces you to sit at a desk all day? Or worse drive miles in a car? Make a pledge this year to walk a little bit every day- whether it's when you wake up after putting the kids on the bus, after dinner, or right when you get home from the office – take a half hour to breathe fresh air and clear your mind. You wont believe how much better that little bit of "Me Time" will make you feel.
If you need a bigger motivator get a buddy. Fitness Together in Cary recommends the buddy system because it holds you accountable. When you work out with a buddy, you don't want to disappoint that friend by failing to show up. This personal training business has a new buddy program where teams of up to 3 can work out together.
10. Volunteer for Something
Cary is full of volunteer opportunities. It'll do your heart good, you'll make new friends and you might just change someone's life with a simple act of kindness. Here are some volunteer activities we've enjoyed over the years:
Boy Scouts/Girl Scouts – I was a Brownie leader for about 5 years and it's a very fulfilling and joyful experience.
HoCA – Volunteer for the Heart of Cary Association and led a hand in the renaissance of Downtown Cary.
Dorcas Shops – One of Cary's largest charitable organizations has a large and dedicated corps of volunteers. But there's always room for one more. Sort cloths, test toys, stock shelves and more.
YMCA – It takes a lot of volunteers to run youth sports and programs. This year, get off the bench and into the game. Share your talents or just lend a hand. My hubbie had a blast as the starter at summer swim league for a couple of seasons.
Town of Cary – You don't have to run for elective office to make a difference in the community. Every year, positions come up to serve on Town Boards and Commissions. I serve on Parks & Rec. My husband just finished service on the Technology Task Force. Even easier, volunteer for one of Cary's festivals and celebrations.
It's all good – volunteer at church or synagogue, for a cultural organization like Sister Cities or Friends of Page-Walker, lend at hand at the Cary Chamber, VFW, Rotary Club or wherever your heart takes you. More info – Cary Citizen Non-Profits Page.
What's Your 2013 To-Do?
Start 2013 with some simple goals in mind to start taking care of YOU! Do one simple task a month and see how much better 2013 will be for each of you. What's your list of to-do's for 2013? Share your thoughts in the comments.
Happy 2013 from all of us at CaryCitizen!
—————————————————————————————
2013 coverage on CaryCitizen is sponsored in part by Cary Family Eye Care and Waves of Change.
[wpcol_1half id="" class="" style=""]
[/wpcol_1half]
[wpcol_1half_end id="" class="" style=""]
[/wpcol_1half_end]
https://carycitizenarchive.com/wp-content/uploads/2013/01/top-10-to-do-2013-2.jpg
350
600
Lindsey Chester
https://carycitizenarchive.com/wp-content/uploads/2020/03/cc-archive-logo-450-v3.png
Lindsey Chester
2013-01-01 13:14:38
2016-01-01 18:47:13
Top 10 To-Do's for 2013