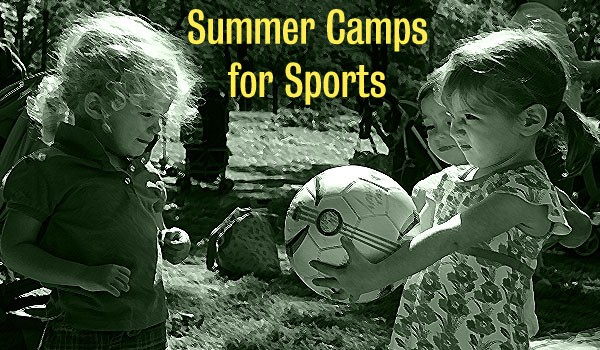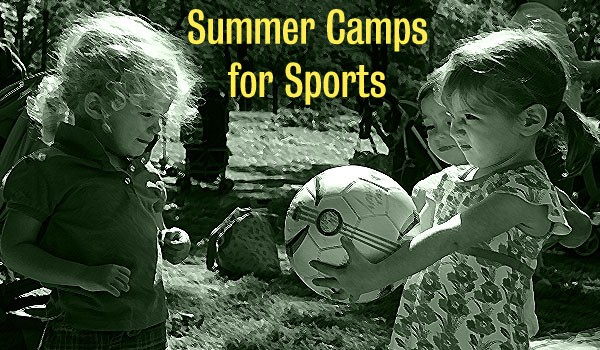 Story by Lindsey Chester. Photo by Peter Dutton.
Cary, NC – It may be February, but now is the time to plan for summer camp. In this story, the first of a three part series, we cover sports camps.
Whether your child is into hiking, soccer, jump rope or cheerleading, Cary has a camp for your active kid.
Cheer Camps
Carolina Legacy and Dance – 125 Quarrystone Circle, Cary, NC 27519.
Contact: Ashley Isaacs
Ph: (919) 380-2152
Carolina Legacy operates a year round All-Star cheerleading program and offers camps for track outs and the summer time. Tumbling, stunting, and general cheerleading are offered as well as camps to prepare athletes for school try-outs. Registration ongoing.
Cary School of Gymnastics – 113 Woodwinds Industrial Ct, Cary, NC 27511
Phone:(919) 469-3127
3 weeks offered with choice of either half day or full day cheer and tumbling for boys and girls aged 7 and up.
Rock Climbing
Triangle Rock Club – 102 Pheasant Wood Court, Morrisville, NC 27560
Contact: Dan Ryan (dan@trianglerockclub.com)
Ph: (919) 463-7625
Triangle Rock Club (TRC) offers the largest indoor rock climbing experience in the state. Campers are grouped by ability and age. Climbing camps provide adventure and build more than just physical fitness. Campers experience problem-solving on their walls which instills confidence, tenacity, and independence. At the same time, the partnerships formed here encourage good sportsmanship and teamwork. Two options available: Base camp from 9am- 12:30 or Summit camp from 9- 4 pm which includes a trip to Pilot Mountain. Ages from 7-14.
Dance Camps
Cary Ballet Conservatory – 3791 NW Cary Parkway, Cary, NC 27513
Contact: Suzanne Laiberte Clark
Ph: (919) 481-6509
Cary Ballet operates a full time ballet program and auditioned company in jazz and ballet dance. During the summer for experienced dancers there are summer intensive programs offered by audition only as well as weekly full day summer camps.
Graceful Expressions Dance –  312 West Chatham Street, Suite 103, Cary, NC 27511
Contact: Miss April Schweitzer
Ph: (919) 272-2576
Located in Downtown Cary, this studio concentrates on ballet and tap. Graceful Expressions strives to provide dance education at its finest: training in proper technique paired with a warm, caring and engaging atmosphere that encourages creative development. By making children feel valued and comfortable in their class, the best possible learning environment is created. Emphasis is placed on developing the lasting benefits of dance — discipline, confidence, a sense of accomplishment, a love for the art, and creativity.
International Ballet Academy – 201 Davis Grove Circle, Suite 104, Cary, NC 27519
Contact: Rossana Nesta Gahagan
Ph: (919) 303-7200
IBA offers several options for dancers wanting to continue their dance study over the summer months. For students ages 9 and up who dance at an intermediate or advanced level, IBA offers a Summer Intensive Program.  This program which runs daily from 9:30am to 4:30pm focuses on intensive classical training and is designed to challenge and encourage the student.  Classes in technique, pointe, partnering, variations, jazz, modern, pilates, yoga combined with seminars focusing on proper  nutrition and injury prevention will provide opportunities for a dancer to grow both technically and artistically.
Soccer
Carolina RailHawks – WakeMed Soccer Park, 101 Soccer Park Drive, Cary, NC 27511
Contact: Pete Sciandra
Ph: (919) 459-8149
The Carolina RailHawks summer camps are instructional evening soccer camps conducted by current professional RailHawks players and coaches.  The camps are designed to improve a player's technical skills and tactical understanding of the game in a fun, positive and encouraging environment that stretches each player's current capabilities and fosters creativity in their play. The camps are open to boys and girls ages 7-15 of all skill levels.  Kids will be divided into groups based on age and skill level.  All summer camps are held on the same world-class soccer fields at WakeMed Soccer Park that the RailHawks train on every day.  All summer campers receive a RailHawks soccer ball and camp t-shirt.
Triangle Futbol Club – 431 US Highway 70A East, Hillsborough, NC 27278
Main Phone (919) 640-6034
Offers day camps for younger children just starting out in the Little kicker program as well as more seasoned athletes aged 7-12. Pricing is $95 for a week.
Capital Area Soccer League (CASL) – Camp location: WRAL Durham Bulls Stadium.
CASL Office: 3300 Woman's Club Drive, Suite 1, Raleigh, NC 27612
Phone: 919-834-3951
Offers full and half day options on a weekly basis, priced from $85 – $145/ week. Half day runs 9:00am- noon and Full day option is held 9:00 am – 3:00 pm. All camps are  open to U7-U15 players of all levels (Recreational, Challenge, YTS, Classic), both CASL and non-CASL players are welcome.
Gymnastics
Cary School of Gymnastics- 113-A Woodwinds Industrial Drive, Cary, NC 27511
Contact: Jeanne Quaranta
Ph: (919) 469-3127
Full or half day options of weeks with fun themes for children ages 5 and up. Two weeks of pre-school camps offered.
Superior Gymnastics – 220 F Dominion Dr., Morrisville NC 27560
Phone: 919 388-1632 ask for Krystal
This gym which trains athletes in tumbling as well as competitive team gymnastics offers a fun way to experience the gym for younger non-competitive children.
Themed weekdays get children moving in full days of fun in the gym.
Skating
Jellybeans Roller Skating- 1120 Buck Jones Rd, Raleigh
Ph: (919) 467-5283
Your kids can spend a full day having fun that includes arts and crafts, movies, games field trips, and of course roller skating on the indoor rink. For grades K-6. Hours are 7:45- 6pm.
Polar Ice House– 1410 Buck Jones Road, Raleigh NC 27606
Christina Driggers, Camp Director
Phone: 919-460-2756
Camp Chillin'- Full day camps featuring activities, arts and crafts and ice skating lessons for grades K-6.
Jump Rope
TriForce Jump Rope- 100 Dominion Drive, Suite 200, Morrisville, NC 27560
Contact: Coach Sh'ay Perez
Ph: (919) 465-3955
Full day and track out options. Tri-Force Jump Rope day camps offer a safe, active, and fun alternative for your child during their track-out break! Focusing on single rope and double dutch jumping, your child will spend the day learning from national champion jumpers. Children of every ability level will be exposed to different styles of jump rope as well as participate in other active games.
Martial Arts
Championship Martial Arts- 8111 Tryon Woods Drive corner of Walnut and Tryon next to Harris Teeter
Ph:919-233-4454
Students explore different martials arts "themes" each week of camp, while practicing self defense, life skills and more!

Johnsons's Tiger Rock Martial Arts- 204 Davis Grove Circle, Suite 104, Cary, NC 27519
Contact: Melissa Johnson
Ph: (919) 469-5555
Camps for children ages 5 and up in Martial arts, martial arts weapons and Extreme Martial Arts (XMA)
White Tiger- 1605 NW Maynard Rd, Cary
Contact Master Rondi
Ph: (919) 469-3553
Full day camps with activities scheduled to take full advantage of this large scale facility, including an indoor zip line, moon bounce, martial arts classes and demos. Themed days include Melon Mondays and Water War Wednesdays. Children can be dropped off as early as 7:30am and picked up by 6. Uniforms can be purchased if needed for $45, otherwise all supplies included in price of camp. Ten sessions offered, with discounts for members.
Multi-Sport Camps
Town of Cary Summer Camps – 316 N. Academy Street, Cary, NC 27513
Ph: (919) 469-4061
The town offers so many camps, please access the website, or pick up a camp brochure from any community center, library, or town facility. Basketball, Skateboarding, baseball, soccer and more are all offered at a discount for cary Residents. Registration started Feb 7.
NC State Camps – campus facilities. Many are overnight with students rooming in University Towers.
NC State  hosts many camps run by their college team coaches, and include coaching by team members. Some of these are overnight camps (and will be listed in a separate story) and others are Day Camps.
Look for camps in these sports:  Baseball, Mens and Womens Basketball,Women's Softball, Cross Country, Football specialty camps, Golf, Swimming and Diving, Soccer, Tennis, Track and Field, and Wrestling.
General Day Camps
The Cary YMCA- 101 YMCA Drive, Cary, NC 27513.
Contact: John Collins
Ph: (919) 469-9622
The Y offers Camp Outer limits as a full-day on-site camp for school ages 1-8th grade. In addition there half day options for preschoolers and rising kindergardeners. A second full- day option is Camp Upward Bound located at Mills Park Middle School in West Cary. Member registration begins March 18 with non- member registration beginning on April 8. Campers who wish to train as counselors can sign up for CILT as rising 9th and 10th graders at a reduced camp fee, during the same weeks offered for younger campers.
The camp also has separate weeks of sports camps that include soccer, jump rope, and other sports options.
—————————————————————
Seasonal content on CaryCitizen is sponsored in part by the Carolina RailHawks and by Triangle Rock Club.
https://carycitizenarchive.com/wp-content/uploads/2013/03/summer-camps-cary-nc.jpg
350
600
Lindsey Chester
https://carycitizenarchive.com/wp-content/uploads/2020/03/cc-archive-logo-450-v3.png
Lindsey Chester
2013-03-04 16:57:09
2016-01-01 18:47:16
Summer Camps for Sports