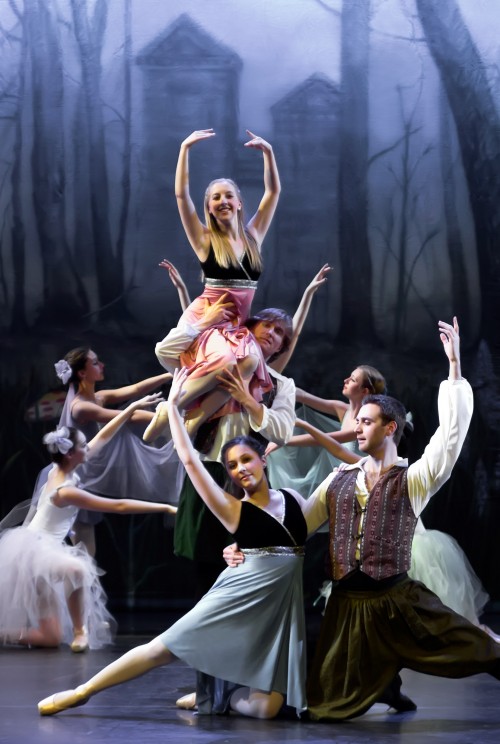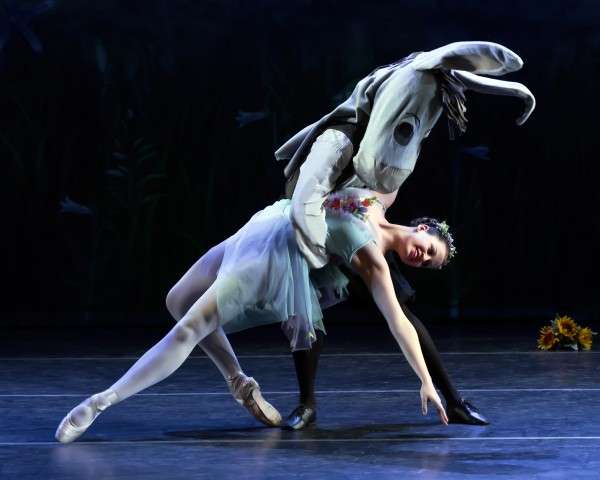 Story by Edward Thomas and photos by Brooke Meyer.
Cary, NC – Faeries, Petit Fleurs and all sorts of playful forest creatures emerged for Cary Ballet Company's Tales of an Athenian Forest this past weekend at Cary Arts Center. In this lighthearted ballet, based on the timeless tale A Midsummer Night's Dream, these exquisite young dancers flitted around effortlessley on their toes casting magical spells on young lovers.
Instigated by the mischevious cupid-like character "Puck", the dancers found themselves falling deeply in love with one another. The highlight of the performance was a sweet, romantic pas de deux where the lead fairy, Titania becomes enchantedly lovestruck for a lowley donkey. Danced gracefully by Jennifer Romano, Titania's movements were impressively difficult, yet exceptionally smooth. In fact, all of the choreography was refreshingly interesting with many tricky aspects, yet even the youngest ballerinas excecuted very impressive performance quality.
The male dancers were equally as impressive as the polished ballerinas entertaining the audience with their romantic characters. Speaking of male performers, the show featured the guest group Grains of Time, the "premiere men's acapella group from NC State". Established in 1968, the "Grains" are recognized as one of the country's leading collegiate ensembles. Their stellar performance featured popular songs that thrilled the audience.
Special attention was given to the ballet company's graduating senior dancers; most of whom will continue to focus on dance at the professional or collegiate level.
As a long-time Cary resident, I'm delighted to see the performing arts thriving in our community. The Cary Arts Center showcases the "best of the best" as official resident artists and groups. The Cary Ballet Company is one such group who not only entertains us, but provides exceptional local dance education through their affiliate school, Cary Ballet Conservatory.
Founded in 1995 by Suzanne Laliberte', the school and company have put Cary on the map in the dance world as their reputation has grown to a national level over the past 18 years. The faculty has grown to include some of the world's formost prima ballerinas, recruited by Laliberte' to provide world-class training.  Additionally, top choreographers from the country's leading professional companies are frequently brought in to stage new works for the students and company members.
One such work was presented this weekend. Caravan, created especially for Cary Ballet by reknowned choreographer, Tom Shoemaker, dynamicly displayed the polished movements and clean lines of the company's most accomplished dancers. Topping off the evening just right, the dance added a wonderful contemporary aspect. Lead dancer, Stephanie Kim wow'd the audience with her impressive leaps and turns as she appeared flawless in her performance.
We are fortunate to have such talented organizations and lovely venue to exhibit Cary's finest; and given the impressive display of young artists featured last weekend, we can all be assured that the future of performing arts in Cary promises to be very, very bright!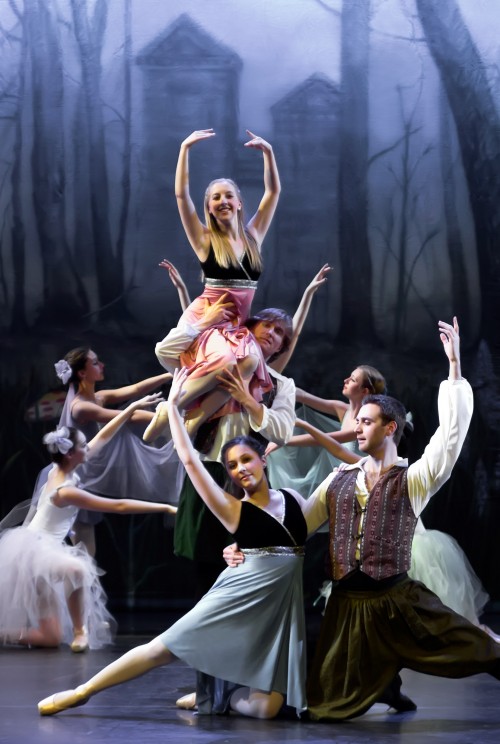 https://carycitizenarchive.com/wp-content/uploads/2013/03/Tales-from-an-Athenian-Forest-Cary-Ballet-e1364161914421.jpg
744
500
Community Contributor
https://carycitizenarchive.com/wp-content/uploads/2020/03/cc-archive-logo-450-v3.png
Community Contributor
2013-03-25 15:20:35
2013-03-25 13:20:46
Dance: Spring Has Sprung for Cary Ballet