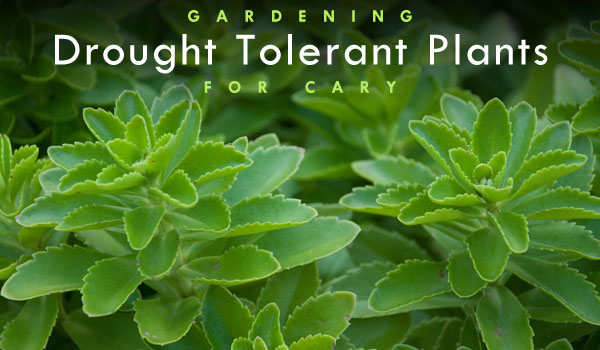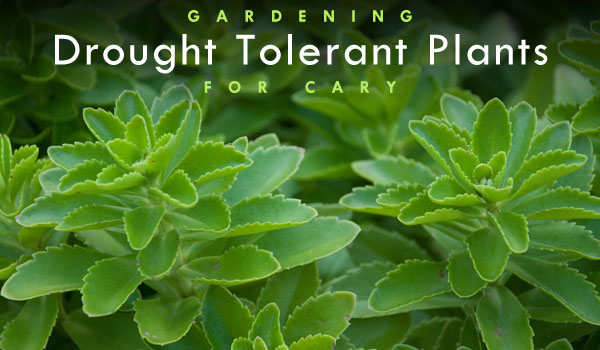 Story by Lindsey Chester. Photos by Lindsey Chester and Hal Goodtree.
Cary, NC – As we head into the summer months here in the Triangle, it is good to consider plants that like it hot and don't need much water. These drought tolerant plants can keep your gardening lively during the hottest months of summer.
Heading Into the Dry Months
You meant to get your garden spiffy in May, but we've  experienced so much rain and cool weather this spring, maybe you are a little behind. And don't let all those rain showers fool you – we are indeed heading into the driest part of the North Carolina climate – July and August.
The answer to your garden woes is to purchase and plant drought tolerant species, which will save you heartache in the dry months and save your wallet from the water meter.
Another term used for drought tolerance is Xeriscaping – a fancy word that means your plants don't need much water.
Drought Tolerant Plants for Cary
Here are some of our favorites:
Sedum
Sedum is a succulent that comes in many shapes and sizes. Most will bloom at some point with either bright yellow, white or even pink to red blossoms. The leaves hold moisture for the plant (much like a cactus) so when its dry the plant does not wilt. They thrive in a variety of conditions from full sun to part shade, but the won't do well in full shade. The like it dry and hot!
Most can be propagated VERY easily, simply break off a stalk, and make a small hole in soil (any kind of soil will do) place your stalk in the soil and cover the end with some soil. Within a couple of weeks, the shoot will have taken root.
Many Sedum plants are spreaders, meaning that you do not need to purchase many pots of them, but can easily divide a purchase, place small pieces of the plant where you want them to grow and they will increase in size and number over time. We have found the smaller Stonecrop varieties of Sedum in our yard migrate to the cracks in our driveway, areas near our sidewalk and spaces in our large planting beds.
Worried you won't have enough variety? Look at these beauties: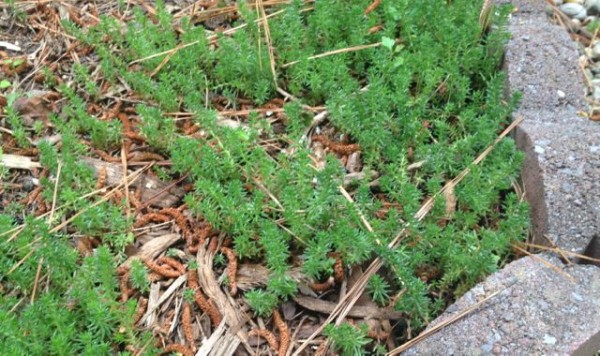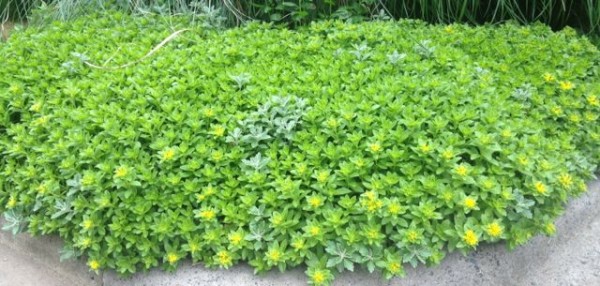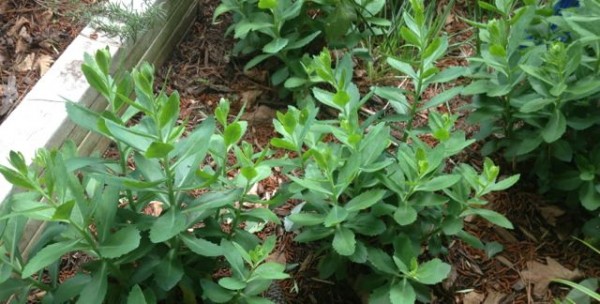 Perennial Flowers
There are many drought tolerant perennials that grow well here in the Piedmont. Coneflowers, Coreopsis and of course all manner of Lilies (affectionately termed "ditch Lilies " by my neighbor).
These will not give you blooms all summer, but they have interesting foliage that remains after the blooms and they provide our feathered friends with food in the form of their seed pods.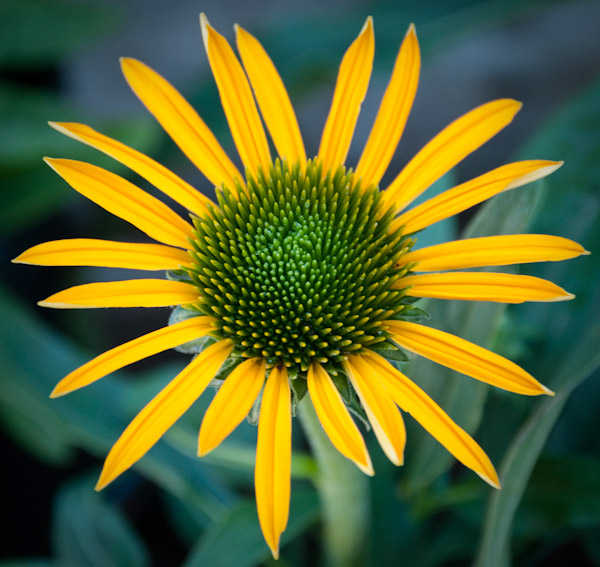 Grasses Small & Tall
There are both perennial and annual grasses that are all drought tolerant. Pony tail grass is feathery and waves in the breeze. This looks the same all year and requires very little maintenance (none, except maybe dividing it if you want more!).
A landscaper's favorite in this area is Liriope, which can be grown solid green or variegated if you like a little lime color in your landscape. Another popular grass is monkey grass and black mondo grass, which can handle full sun or shade. All grasses make perfect edging on borders, or can fill in an area where you want to see some texture and easy maintenance.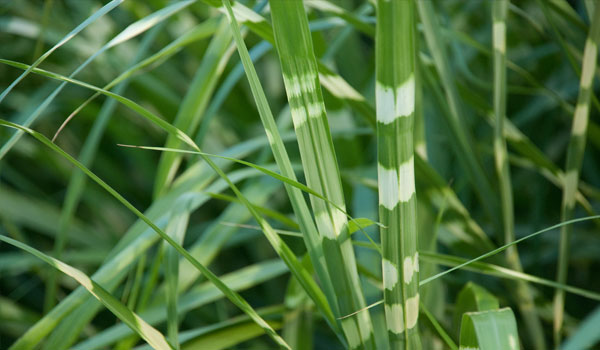 If you are looking for something that makes a statement in the garden, look no further than Pampas Grass – it's large and can anchor a bed, or corner of the yard. It sprouts tall feathery plumes in late summer. This one requires some maintenance, though, as in late winter you must use a saw (or hire a crew) to chop it down to the ground to keep the plant healthy and to avoid die-off in the center. The leaves are serrated and can cause a nasty papercut, so I leave this one to the pros.
Ground Covers
Creeping Juniper is a slow growing that requires very little maintenance, and has a pleasing blue toned color,=. Great to place in large dry areas and mass with several of the same species.
Ivy is very popular, and has so many varieties from heart shaped dark green leaves, to variegated smaller leaves of green and lime, or green and white. This plant can grow to be a pest, jumping its pot and climbing up trees and into your natural area. It can handle a heavy trimming which I usually do in the early spring, pulling runners up out of the ground so the plants don't spring back to life where I don't want them.
Annual Flowers
Begonias have succulent leaves and will bless your garden with flowers from May through the first frost. They triple in size and get really bushy. Leaves range from lime to a bronzed red and flowers are showy in white, red, yellow, or pink. Excellent for filling in borders and do equally well in pots.
Marigolds are also hardy but don't plant when the soil can still be cold, or during the wet season. I made that error this year, and instead of nice bushy plants now, I have anemic sad flowers that I must replace (maybe with some begonias!).
Zinnias like it the hotter the better. We generally plant these from seed because they are super easy to grow. The shorter varieties make excellent shows of color massed together, the taller ones, are great for cut flowers.
This sampling should get you started with some plants to plant now before summer hits, and ease the burden of upkeep and comply with Cary's alternate watering days (which are in effect all year, every year regardless of drought conditions)
Write a comment if you have a favorite drought tolerant summer plant that needs to be added to the list!
———————————————————————————————————————————————————
The Gardening Column on CaryCitizen is sponsored by Garden Supply Company on Old Apex Rd. in Cary, NC.
https://carycitizenarchive.com/wp-content/uploads/2013/05/drought-tolerant-plants.jpg
350
600
Lindsey Chester
https://carycitizenarchive.com/wp-content/uploads/2020/03/cc-archive-logo-450-v3.png
Lindsey Chester
2013-05-30 15:41:43
2013-05-30 18:09:40
Gardening: Drought Tolerant Plants