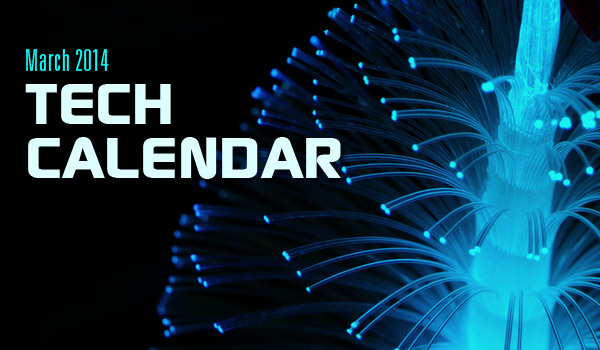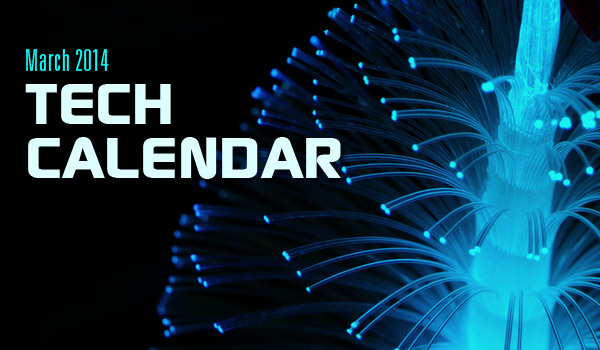 Cary, NC — Ian Henshaw edits the Journal of TechnologyTank. Contact Ian if you have an event you'd like to add.
Quick Links
Startup Grind – Tuesday, March 11, 2014 from 6:00 PM to 9:00 PM (EDT) in Raleigh, NC. Startup Grind is a global startup community designed to educate, inspire, and connect entrepreneurs. Startup Grind Durham Hosts Daniel Chalef (Knowledge Tree).
"Software Testing is NOT Dead" – Triangle Information Systems Quality Association (TISQA) 2014 Conference and Workshops – March 12 – 13, 2014 in Chapel Hill, NC. Join TISQA for our bi-annual conference and workshop on March 12th and 13th, 2014 at the Friday Center in Chapel Hill, NC. We invite you to participate in the premiere Software Testing conference and workshops of the Carolinas. Come on out and join us for a two day confirmation that testing is alive and kicking!! We will gather to confirm that indeed Software Testing is alive and well and more valuable than ever. The theme for this conference challenges a notion put forth by Dr. James Whittaker that software testing is on its way to being a dead field. There are no zombies at this conference Dr. Whittaker!
Startup Madness 2014 – Wednesday, March 19, 2014 from 8:00 AM to 7:00 PM (EDT) in Raleigh, NC. Join us for the 4th Annual Startup Madness at Hunt Library! During the fierce competition of March Madness, ACC schools send their best student entrepreneurial teams to Startup Madness. Teams compete in a bracket style competition to determine who goes home with the prizes and bragging rights.
Pearl Hacks – 2:00 PM Saturday, March 22 – 5:00 PM Sunday, March 23, 2014 (EDT) in Chapel Hill, NC. We are bringing together 200 girls from nearby universities and high schools and engineers from Google, Palantir, SparkFun, Square and many other tech companies for a one-of-a-kind event. Meet friendly people, connect with awesome employers, win fun prizes and build something completely new and revolutionary!
North Carolina Science Festival – March 28 – April 13, 2014. The North Carolina Science Festival is a multi-day celebration showcasing science and technology. The Festival highlights the educational, cultural and financial impact of science in our state. Through hands-on activities, science talks, lab tours, nature experiences, exhibits and performances, the Festival engages a wide range of public audiences while inspiring future generations.
Startup Grind – Thursday, April 3, 2014 from 6:00 PM to 9:00 PM (EDT) in Durham, NC. Startup Grind is a global startup community designed to educate, inspire, and connect entrepreneurs. Startup Grind Durham Hosts Don Rainey (Grotech Ventures)
Triangle Maker Startup Weekend – Friday, April 4, 2014 at 6:00 PM – Sunday, April 6, 2014 at 9:00 PM (EDT) in Raleigh, NC. Startup Weekend is a global grassroots movement of active and empowered entrepreneurs who are learning the basics of founding startups and launching successful ventures. It is the largest community of passionate entrepreneurs with over a thousand past events in 110+ countries around the world.
ProductCampRTP 2014 UnConference – Saturday, April 12, 2014 from 8:00 AM to 5:00 PM (EDT) in Morrisville, NC. ProductCampRTP is a unique opportunity to share, network and learn with professionals involved in product management, marketing and development from around the Triangle. Unlike traditional conference formats, ProductCamp is an "unconference" where participants decide what is important and interesting.
2014 East Coast Game Conference – Wednesday, April 23, 2014 at 10:00 AM – Thursday, April 24, 2014 at 5:30 PM (EDT) in Raleigh, NC. Attracting artists, game designers, developers, producers, programmers, industry experts and gamers from Europe and North America, the East Coast Game Conference 2014 promises an in-depth look at the future of gaming, as well as an opportunity to meet and learn from this industry's leading innovators.
STEAM Makers Fair for Teachers – Thursday, May 1, 2014 from 4:30 PM to 7:30 PM (EDT) in Raleigh, NC. Teachers of grades PreK–12, all disciplines. Join us for an after-school interlude exploring STEAM through drop-in, hands-on, creative demonstrations connecting techniques in the visual arts with STEM. The relaxed structure of this event allows time for teachers to explore the Museum's collection and to network and create. Refreshments, ideas, and free resources provided.
2014 TriAgile Conference – Friday, May 2, 2014 in Raleigh, NC. We are excited to announce an Agile conference right here in the RTP area! Our goal is to create a premier conference, bringing together people from all disciplines to hear about how you are bringing agility to your organization.
Digital Marketing for Business – Tuesday, May 6, 2014 at 8:00 AM – Thursday, May 8, 2014 at 5:00 PM (EDT) in Raleigh, North Carolina. Digital Marketing for Business (DMFB) is an organization that provides regional marketing conferences. DMFB conferences allow people to learn and exchange marketing solutions from conference sessions, networking events, and exhibition areas. The key types of people who attend and participate in DMFB events include business owners, entrepreneurs, managers and marketing consultants. Registration Site.
CocoaConf Mini Raleigh 2014 – May 9th–10th, 2014 in Raleigh, NC. Featuring an exciting line-up of sessions on iOS and OS X development, CocoaConf Mini Raleigh will have something for every iPhone, iPad, and Mac developer.
NCTA State of Technology Conference – May 15-16, 2014 in Durham, NC. Leaders from across sectors and functional roles will convene for a day of engaging keynotes, interactive panels and an exhibit showcase. Sessions will focus on how companies are integrating disruptive mobile technologies to stay ahead of their competition. It will also feature an NC start-up showcase, where companies will demo some of their latest mobile innovations.
Open Data Startup Weekend – May 16-18, 2014. In conjuction with NC Datapalooza, this Startup Weekend will kick off the 2014 round of NC Datapalooza. More details will follow.
CarolinaCon-10 – May 16-18, 2014 in Raleigh, NC. CarolinaCon is an annual conference in North Carolina that is dedicated to sharing knowledge about technology, security and information rights. CarolinaCon also serves to enhance the local and international awareness of current technology related issues and developments.
BarCampRDU 2014, Saturday, May 17, 2014 in Raleigh, NC. BarCamp is a user-generated unconference primarily focused around technology and the Web with participatory workshop-events provided by participants.
CityCamp NC – May 29-31, 2014 in Raleigh, NC. CityCamp NC is three days of open sourced talks, workshops, and hands-on problem solving, to re-imagine the way the web, applications, technology, and participation will shape the future of NC. CityCamp brings together government, business, neighborhood, non-profit, and academic communities to work toward next generation solutions for local municipalities. You don't need to be technical either–we need ideas from a variety of participants to help create solutions.
Save the date for 2014! NCTech4Good Conference June 5-6, 2014 in Chapel Hill. The NCTech4Good Conference will be held June 6, 2014, at the Friday Center in Chapel Hill. It will be preceded by a workshop on Thursday, June 5. Beth Kanter has been invited as our workshop leader and keynote speaker.
Maker Faire North Carolina -Saturday, June 7, 2014 in Raleigh, NC. Maker Faire North Carolina is a celebration of all things made. Get inspired at North Carolina's largest celebration of DIY culture and innovation!
Triangle InfoSeCon 2014 – October 16, 2014 from 8:00 A.M. – 5:00 P.M. (EST) in Raleigh, NC. Topic: Information Security.
All Things Open – October 22-23, 2014 in Raleigh, NC. Hold the date.
---
Picture by das miller. Ian Henshaw is Managing Partner of TechTank.
https://carycitizenarchive.com/wp-content/uploads/2014/03/tech-calendar-march.jpg
350
600
Ian Henshaw
https://carycitizenarchive.com/wp-content/uploads/2020/03/cc-archive-logo-450-v3.png
Ian Henshaw
2014-03-04 09:44:45
2020-01-27 17:06:03
Tech Calendar: March 2014