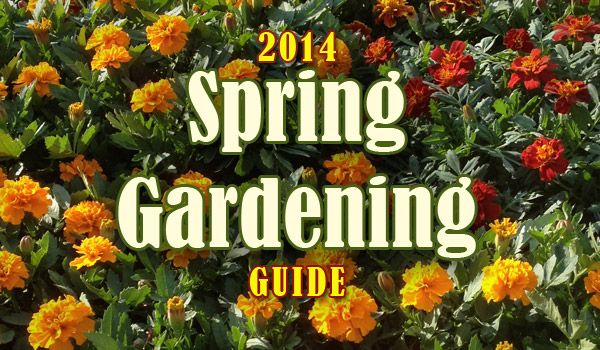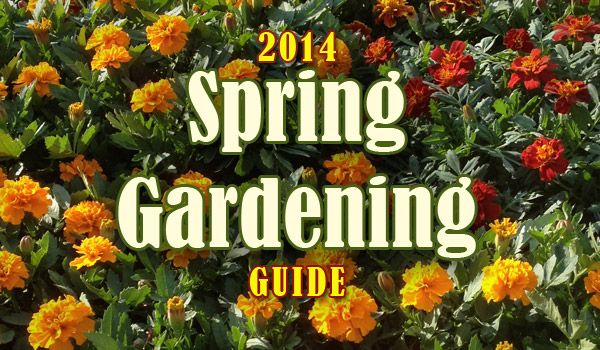 Cary, NC — It's been a weird winter and spring, but the frost date is officially behind us. Time to get going with Spring Gardening.
Weird Weather – Plant Anyway
Although the frost date was April 15, it just reflects averages. The actual weather varies considerably from year to year.
Tonight (Wed, April 16), temps may dip below freezing. We'll throw a tarp over a few tender plants already in the ground. After that, the rest of the week looks to warm up.
Try to get your spring gardening plants in the ground no later than May 15 to let everything have a chance to get fully established before our weather gets too hot. If a plant hasn't set up their roots well in early Spring, no amount of watering will help them when our hot summers finally arrive.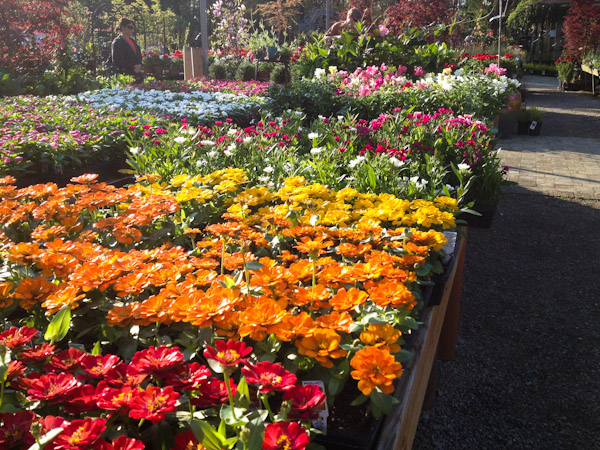 Spring Gardening – What to Plant Now
Annuals
Annuals including marigolds, petunias and zinnias. These are easy to plant and many come in flats to be planted en masse for a spectacular color show later in the spring and summer. Annual plants usually will bloom for the entire season before being completely spent and pulled out of the bed. Gerbera Daisies are fun planted in pots and like a very sunny spot.
In the coming weeks, plant herbs like Basil and Dill. They like a little warmer soil temperature. Same goes for many varieties of begonias and and shade-loving coleus.
Perennials
Herbs like camomile, oregano, marjoram, and verbena can be planted now.
Caladium bulbs can be planted now for a late summer show in a shady part of the garden. These won't overwinter in the ground, so dig them out in the autumn and replant again in the spring.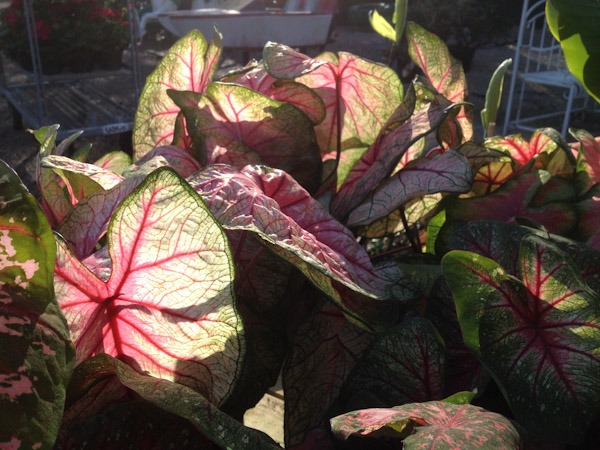 Veggies and Fruits
Beans (snap peas, pole beans, string beans etc) can be planted anytime after April 15. They need some time to set up and plenty of room as they are a plant that needs to be trellised. After May 1 you can plant regular green peas.
Melons, such as cantaloupe,  can be planted from seed at this time. These also need a fair amount of room as they trail in vines on the ground. Plant them in mounds about 2-3 feet apart.
Cucumbers (in the melon family) are also a trailing plant, and are great planted here in the Piedmont, a single plant yielding many of the oblong fruits.
Pumpkins can start now, as they take several months before you can harvest the fruits, so think now about your Great Pumpkin patch and plans for Halloween. Squash can also be planted, and remember, one plant may yield enough to feed your neighborhood!
Peppers can be planted from potted specimens after May 1, in full sun, in well-drained soil. Preferably a raised bed if you have one.
Tomatoes can go in the ground now if already started in small pots and you have a really sunny spot. If your vegetable bed is less than full sun, wait a couple of weeks – tomatoes like the soil to be warm. Consider a tomato cage as these guys can get leggy, and when heavy with fruit, branches break off and damage the plant.
Amend Your Soil
No matter what you are planting, be sure to amend your soil as our native clay is a tough growing medium. That means adding compost, lime in some cases, and good old black cow manure to enrich everything.
After you have everything planted, be sure to spread on 2-3″ of mulch (we prefer triple ground pine bark) around the plant. A thick mulch helps slow evaporation from the soil. Water in the mornings if possible, as evening watering can promote fungus and other diseases that attack your plants' stems and roots.
Happy planting!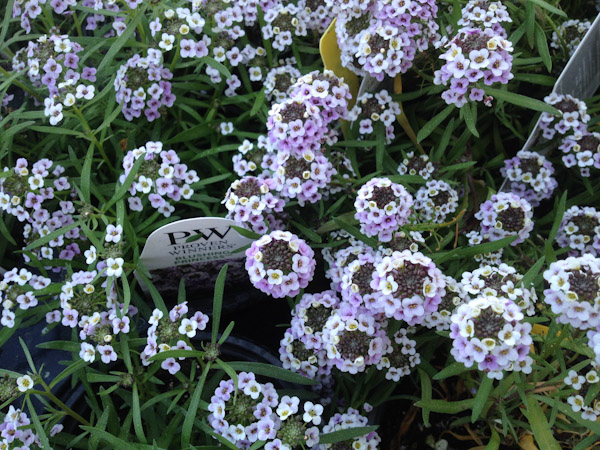 —————————————————————————————————————————————–
Story by Lindsey Chester. Photos by Hal Goodtree.
—————————————————————————————————————————————–
The Gardening column is sponsored by Garden Supply Company on Old Apex Road in Cary.
https://carycitizenarchive.com/wp-content/uploads/2014/04/spring-gardening-2014.jpg
350
600
Lindsey Chester
https://carycitizenarchive.com/wp-content/uploads/2020/03/cc-archive-logo-450-v3.png
Lindsey Chester
2014-04-16 14:35:45
2014-04-16 14:35:45
2014 Spring Gardening Guide