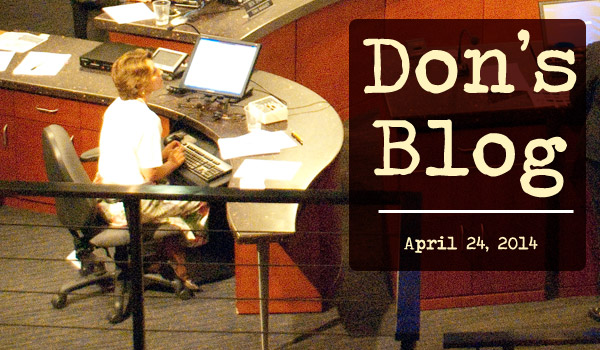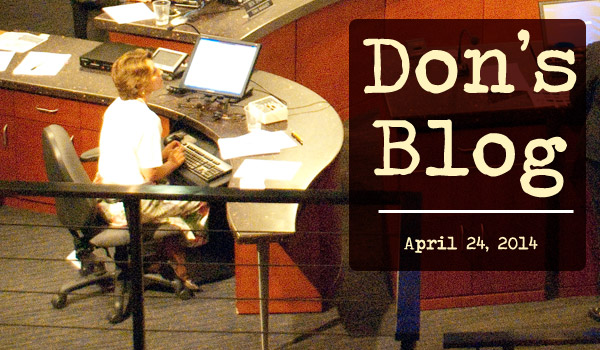 Cary, NC — If you haven't heard the sad news, Cary Town Clerk Sue Rowland is retiring. I know, how dare she right? 
Saying Goodbye to Sue Rowland
Council members Gale Adcock, Jack Smith and I are on the town clerk selection committee and have been working with HR (Thanks so much Renee!) to whittle a list of 159 applicants down to four who we will conduct face to face interviews with. After interviews it is our expectation to get down to two finalists for the entire council to interview, and ultimately select Cary's next Town Clerk.
This is no easy task let me tell you! I mean, how on earth do you replace mom? That is what I think of Sue. She is Cary's – and especially the council's – mom.
Sue's "official duties" include giving notice of Town Council meetings, preparing the Council meeting agenda, recording all council meetings, work sessions and committee meetings and creation of associated minutes, serving as custodian of all permanent town records, keeping the Town Seal, attesting all Town documents, maintaining the Town Code, managing the various Boards and Commissions, management of clerk's office staff, notary services and the administration of Hillcrest Cemetery. She is responsible for all public records requests and manages Sunshine Week activities. Sue prepares proclamations and resolutions for community events and my personal favorite – provides support services to the Town Council and town staff.
And does she ever. Sue coordinates – and often attends – individual or group council member and staff meetings. She makes sure we are where we are supposed to be, when we are supposed to be there and that we have everything we need when we get there. She even makes sure we are dressed appropriately for special events! (some of us need more help than others). She makes pimento cheese and chili for staff and council members for those really long meetings and she makes sure I always have at least one cold Monster in the fridge. She swears at…oops, swears IN newly elected council members ;-) and she never misses celebrating a council member's birthday.
Sue also serves as the unofficial council psychologist. I have gone to her office on many occasions to discuss something that was troubling me. Her door is always open (I know because I disabled the lock ;-) and she always listens and does her very best to try and help. I ALWAYS leave her office feeling better than I did when I got there…even if it was me who is in the wrong….which never happens ;-)
Sue is oftentimes a citizen's first contact with the town – whether they need to schedule a meeting with staff and/or council, have a general question about a town program or service or they need help with an issue they are experiencing, Sue does her very best to get them what they need. Sue puts everyone else first and never seeks the spotlight or asks for credit for a job well done. Cary's success is what is important to Sue.
Sue manages all of council's emails, snail mail and phone messages which is pretty dang impressive in itself as I have a hard time managing all that. I can't imagine that times seven. Sue also has this amazing gift of getting folks with strong differences of opinion to come together and work towards something we all can be satisfied with, and she'll even make you smile doing it! Sue eats drama for lunch.
Sue gets more done by 10:00 am than most of us probably get done all day! Just like mom.
The only thing I can think of that Sue has ever done wrong is retire…and dang it, she even makes you feel good about that…sort-of…not really….well maybe….good for her! See? Her last day is August 1st I think….I don't know, my calendar doesn't have an August.
Given the caliber of applicants I am certain we will find another highly qualified and talented town clerk. I remain optimistic we will find a new mom. I can't help but feel that Cary's success depends on it.
Ribbon Cuttings
I had the pleasure of attending a couple of ribbon-cuttings this week for two new area businesses (kind of) – Carolina Pottery and City Barbeque. Carolina Pottery has relocated from their Harrison Avenue location to the old Kmart building on Kildaire Farm Road. City Barbeque is a new business to Cary and the first to open in North Carolina. They are also located on Kildaire Farm Road next to IHOP. If you're in the area please check them both out!
Downtown Park Fountain
The council held another – although brief – work session to discuss, you guessed it – a fountain. Yes, we are meeting a lot on this one. Staff is proceeding very cautiously and checking in with council often to make sure they are on the right path. I have no idea why all the concern….ok, yes I do ;-) It's all my fault and, well, I can't say I feel that guilty about it. If we are going to do this – which we are – then we are going to get it right!
I, along with the rest of council, was very pleased with the latest designs. While each of the three concepts had elements that the council liked, it was also clear that we preferred one design over the other two. Staff will now work towards a final design based on our feedback. And while it all hasn't been sunshine, puppies and rainbows, I do want to express my thanks to staff for all their hard work so far – I really do appreciate it guys.
Quasi-Judicial
Our last council meeting was a quasi-judicial meeting which basically means we act as judge and jury and can only consider factual testimony in our decision making process. It is very similar to that of a court of law. The most difficult case was a home day-care behind Cary Town Center Mall. I hate daycare cases as they often pit neighbor against neighbor and create a lot of animosity in the neighborhood.
Both sides presented valid arguments for why the case should be approved or denied. But in the end the facts were on the side of the applicant. State and municipal law allow the use as long as certain criteria are met, and it was my belief, and that of the majority of council, that was the case.
I am however hopeful that the applicant not only heard the concerns of her neighbors, but works to address them as best she can. While not a legal requirement, it sure would go a long way towards mending fences in their community.
Wheels on Academy
I want to remind everyone about one of my favorite Town of Cary events coming up – the 3rd annual Wheels on Academy Car Show in downtown Cary. This year's show will take place on May 17th from 9:00 am to 2:00. Participants should arrive between 7:00 and 9:00. There will be close to 200 classic and custom cars on display, live music, an art car project, a Model T take apart demonstration, fire trucks and arts and crafts for the kids, a detail clinic and lots of food and vendors! The Mayor will even be on hand to choose the Mayor's Award this year – no pressure, Harold!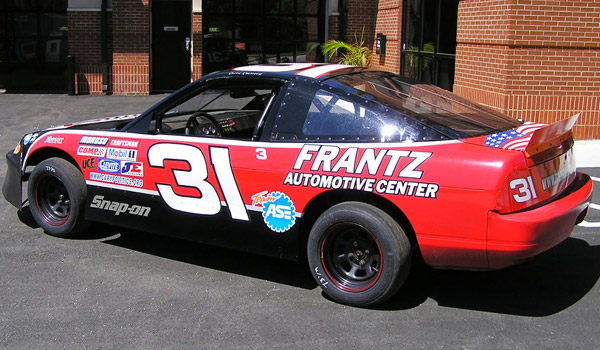 I'm thinking this year I might take the race car so the kids can sit in it and take photos if they want. They always seem to have a blast with that.
That's about it for now. As always, thanks for reading!
—————————————————————————————
From the blog of Don Frantz, Member of the Cary Town Council District B.
https://carycitizenarchive.com/wp-content/uploads/2014/04/sue-rowland-cary-nc.jpg
350
600
Don Frantz
https://carycitizenarchive.com/wp-content/uploads/2020/03/cc-archive-logo-450-v3.png
Don Frantz
2014-04-24 16:11:20
2014-04-24 16:11:20
Don's Blog: We're Sued