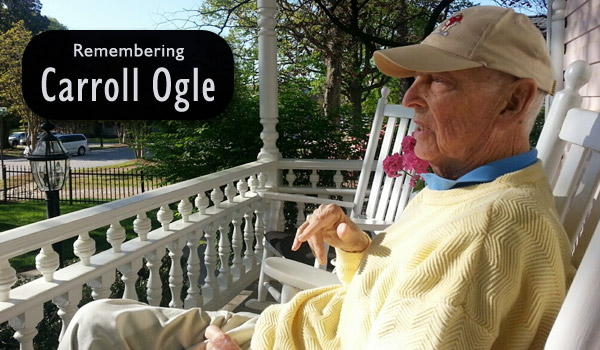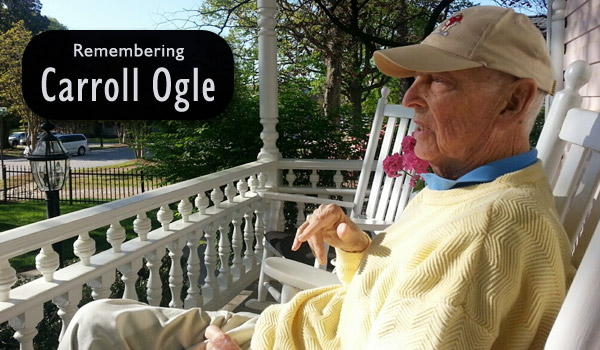 Cary, NC — It is with sadness that we report that Carroll Ogle, a lion of the Cary community, passed away on July 1, 2014. He was 86.
Bio: Carroll Ogle
Carroll Gordon Ogle was born in Knoxville, TN on April 23, 1928. He was a graduate of the University of Tennessee.
Professionally, Carroll was a commercial developer along with owning Ogle Enterprises and The Matthews House. Previously, Carroll owned Rush Media Systems (consulted/broker for broadcast properties), was a partner at McNight Ventures and at National Telecom.
In the community, Carroll Ogle was known as a founding member, past president and active voice in the Heart of Cary Association. In his time, he saw HoCA grow from a handful of members to almost 100 businesses and organizations advocating and organizing for Downtown Cary.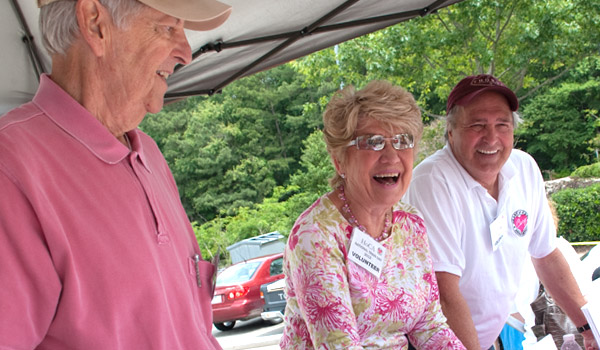 Carroll also cherished his membership at First United Methodist Church in Cary where he was instrumental in the redevelopment of their Methodist Men's organization. In addition, he was Secretary of the North Carolina Methodist Conference and served on the Board of Directors for the Raleigh District.
Awards
Carroll never spoke about his own accomplishments and awards. But in a life well-lived, here are two recent tributes that meant a lot to him.
United Methodist Men – Life Member Award at First Methodist Church Cary
Heart of Cary Association – 2013 Ashworth Award for significant contributions to Downtown Cary
Two Passions: Sheila and Flying
Carroll Ogle had a quick wit and a keen power of observation, but he chose his words carefully, and sparingly. He might appear to be a quiet individual, but his many passions ran deep.
To all who knew Carroll, his chief passion was no mystery: it was his wife, Sheila Ogle.
Together, they shared a passion for historic restoration in Downtown Cary, redeveloping two of the most majestic properties in the district – The Pink House on Academy Street (properly called The Guess-Ogle House) and The Matthews House on West Chatham.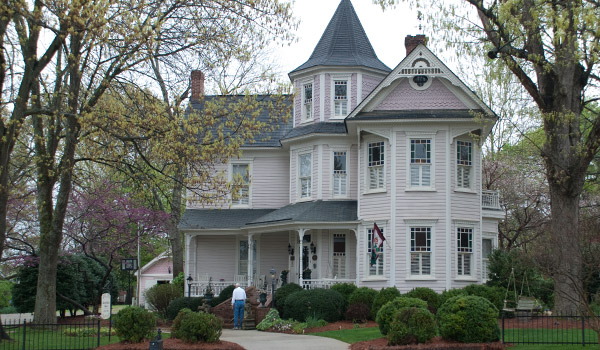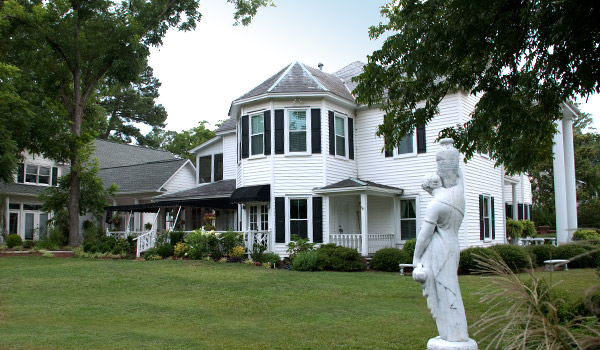 Lesser know was another of Carroll's passions – flying. He loved to fly and had his pilot's license for many years.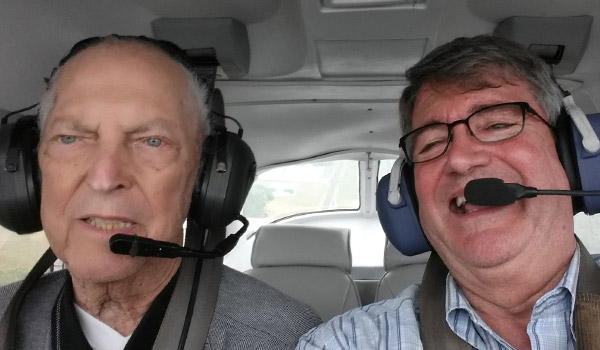 Tributes
We've collected a few tributes via email and social media. Please feel free to add your own in the comments to this story.
Shelli Dallacqua, office mate at Old Cary Commons, via Facebook:
Carroll Ogle taught me:
It's OK to belly laugh during your own wedding.
Chivalry is not dead.
Keep moving to get to your destination, even if you're just shuffling along.
Being a good spouse requires being a good person in your heart.
Restored classic/muscle cars are worth taking time out of your day to admire and enjoy.
Have a kind heart WITH a sharp mind regarding business.
Lauren Schafer, neighbor, via email:
Carroll was such a great man; I could tell you how he is the perfect gentlemen and pretended to like my cooking, or how we loved to talk gardening and about all of the animals that might be eating the church's crops, or the important downtown issue of the moment that we'd spend hours discussing. But at the end of the day, I remember Carroll for being a wonderful friend, adoring Sheila and his family, and being a true servant of the Lord.  
Gale Adcock, Cary Town Council, via email:
I never knew Carroll when he did not to have a smile and a kind word to share. He was a charming southern gentleman; well-mannered, well-dressed and well-spoken. 
Don Frantz, Cary Town Council, via email:
The first one that comes to my mind is when Carroll and a few other long time Heart of Cary Association members approached me one day and said, "we had a meeting last night and we voted you the next President of the Heart of Cary Association." It was the first time anyone had spoken to me about the position. You didn't say "no" to Carroll. ;-)
Patty Briguglio, downtown business owner, via email:
I can't tell you how many wonderful memories I have of Carroll.  He was a fine man.
He loved Sheila so much, was so proud of her and so in love with her.  I guess what I want to say is that I would always comment that "he would look at Sheila like she was an ice cream sundae".
There was a group of us who were friends and all the women owned businesses, as Sheila and I did.  We would go to events together and the women would leave the table and visit around the room networking.  The men were left at the table to guard our food so that we could eat when the program started and not allow the waiters to take it away.  Carroll called this group of men "HOBO's" – husbands of business owners.  His pride in Sheila and her accomplishments was so evident and he wanted her in the spotlight and was content to see her shine.
Additional Info
Funeral arrangements are with Brown-Wynne Funeral Home in Cary.
Service Information
Carroll Ogle Celebration of Life
Saturday, July 12, 2014
2:00p.m.
First United Methodist
117 South Academy Street
Cary, North Carolina 27511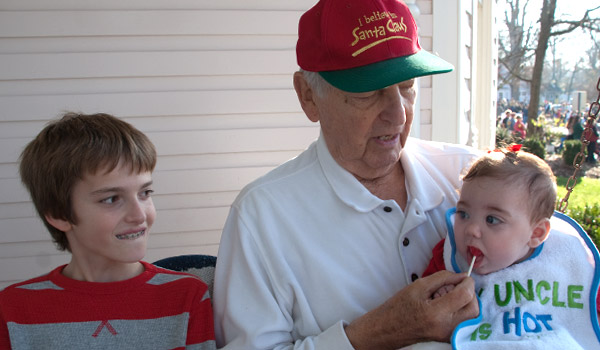 ——————————————————————————————————————-
Thanks to all those who contributed pictures and text. Special thanks to Lauren Schafer for helping organize this story.
Please feel free to add your remembrances of Carroll Ogle in the comments to this story.
https://carycitizenarchive.com/wp-content/uploads/2014/07/remembering-carroll-ogle.jpg
350
600
Hal Goodtree
https://carycitizenarchive.com/wp-content/uploads/2020/03/cc-archive-logo-450-v3.png
Hal Goodtree
2014-07-03 11:39:09
2014-07-03 11:39:09
Remembering Carroll Ogle