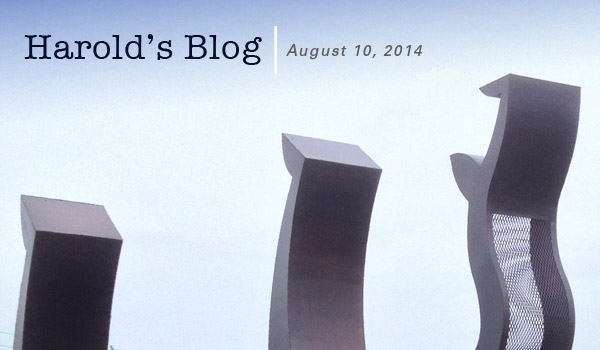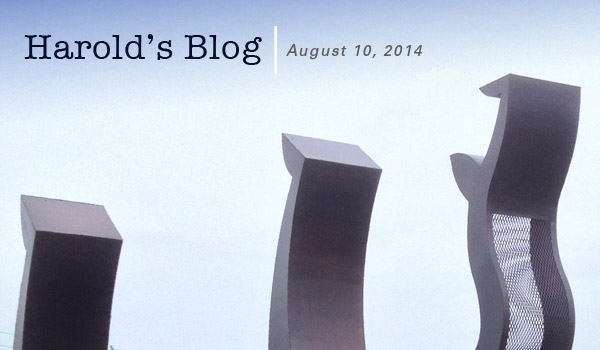 Cary, NC — This was a much slower week than previous weeks. Most of my activities were on Monday and Thursday.
Legislative Update
Monday I had a conference call with the NC Metro Mayors to get a legislative update. The staff reported that legislative members are very eager to adjourn since they can't raise money during session. Some of the legislative bills still being considered include:
Remove existing sales tax authority from Wake County.
Regulatory reform that would remove protest petitions that require a super majority for approval.
Several other Regulatory reforms
Removing local authority for aesthetic controls
Some of the bills already enacted include:
Counties can only hold special elections in even years.
Both the senate and the house have bills for adjournment and the Governor has signed the budget.
Later Monday
Later Monday I met with the town manager for our weekly get together. We discussed the future of the SK8 Park and potential development by the airport authority. Our meeting lasted only a few minutes.
Monday night I had the privilege of participating in an Eagle Scout ceremony for Hunter MacConnell. For his Eagle Scout project Hunter built a pergola to cover picnic tables. The Eagle Court of honor was a special ceremony and I was honored to be a part of it.
Quick Chats
Tuesday consisted mostly of quick conversations.
I spoke with Chairman Hunt of the RDU Airport Authority Board about my concerns of the future expansion and building next to the Crabtree Lake Park. We were in agreement that this was a sensitive area and that construction should be avoided. He committed that he would not support this type of construction while he was on the board.
Next I talked with NC Senator McKissick and a developer about a future hotel in Cary. The developer agreed to meet with me next week to talk more about the details.
My final conversation on Tuesday was with Wake County Commissioner Caroline Sullivan. I asked about the recent vote not to allow citizens to decide whether or not to have a referendum to increase teacher pay. She was very disappointed with the outcome and will continue to look for ways to move our schools and our county forward.
Candidate Meeting
Wednesday talked briefly with John Burns who is a candidate for Wake County Commissioner. We talked about issues that have impacted Cary especially schools. We both agreed that schools and teachers continue to be underfunded. I will be endorsing Mr. Burns to hopefully turn this around.
Patel Brothers
Thursday the council held a quasi-judicial hearing for a commercial site plan next to Patel Brothers Grocery at Chatham Street and Maynard Road.
During a quasi-judicial hearing, the council holds an evidentiary hearing and makes its decision based on the written and oral evidence presented.  Unlike rezonings, a quasi-judicial decision must be based solely on the evidence presented and cannot be based on opinions of members of the council.
At this hearing council members Robinson and Bush were absent. The remainder of the council approved the site plan 4 to 1 after about an hour of deliberation.
The development on this site will complement the existing Patel grocery, provide additional parking, provide a safer traffic flow, protect a champion tree, add streetscape, and give the town a payment in lieu of widening Chatham (since there are existing alignment problems with NCDOT). The hearing concluded after about an hour and fifteen minutes.
Tweets
In tweets this week I found out that the Raleigh-Cary metro area was named @bizjournals #10 best cities for women in business and among the best for raising kids.
Emails from Staff
Emails from staff this week included projects currently being reviewed. Among them are:
3,624 square foot Bank of America building in Parkside Commons
14,400 square foot building on Chatham Street for Raleigh Chinese Christian Church
19,011 square foot office building on Pinedale Springs Way
18,932 square foot church on White Oak Church Road
152 single family homes and 270 townhomes on Petty Farm Road
96,384 square foot church building at Crosspointe Church on Carpenter Fire Station Road
38 single family homes on Highcroft Drive
100,000 square feet of commercial and over 100 residential units at Alston Town Center Phase 2
73,550 square feet of commercial at Alston Town Center Phase 1 at Highway 55 and 540
100 townhomes on Weston Parkway
50 townhomes on Waldo Rood Boulevard
8,000 square foot Union Bank on Davis Drive
3,624 square foot Bank of America building on O'Kelly Chapel Road
110 townhomes on River Pine Drive
6,000 square foot medical building on Davis Drive
To see all projects under review go tohttp://www.townofcary.org/Assets/Planning+Department/Planning+Department+PDFs/planreview/Active+Projects+in+the+Review+Process+(sorted+by+date).pdf.
In other emails from staff citizens were notified of an online survey for Imagine Cary which is the planning process for the next 25 years in Cary. So if you want to:
Provide critical input regarding future housing needs in Cary;
Provide valuable input about the types of employment areas needed for our future;
Share your opinions about preferred types of shopping and dining areas, or mixed use areas;
Offer your suggestions about the future growth of Southwest Cary – the Green Level area.
Go to the online survey at www.imaginecary.org and click on "Take the Surveys".
Emails from Citizens
Emails from citizens included a complaint about train horn noise, complaints about the staff proposal to narrow Harrison Avenue for bike lanes, a complaint about carpool entrances at Green Hope High School, and a complaint about school reassignment.
Get in Touch
This week will be busy with a regularly scheduled council meeting, the groundbreaking of the Mayton Inn, the Chamber Leadership dinner, and an Indian Independence celebration event.
My next post will be on Sunday, August 17th. Although I have Facebook and Twitter accounts those are not the best means of communications with me. Please send all Town of Cary questions or comments to Harold.Weinbrecht@townofcary.org and email personal comments to augustanat@mindspring.com.
———————————————————————————————
From the blog of Cary Mayor Harold Weinbrecht. Photo by Hal Goodtree. 
https://carycitizenarchive.com/wp-content/uploads/2014/08/harolds-0810.jpg
350
600
Harold Weinbrecht
https://carycitizenarchive.com/wp-content/uploads/2020/03/cc-archive-logo-450-v3.png
Harold Weinbrecht
2014-08-11 16:10:59
2019-12-07 17:01:23
Harold's Blog: Legislative Update and More