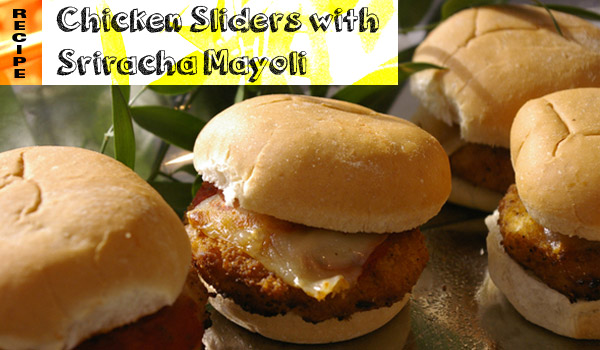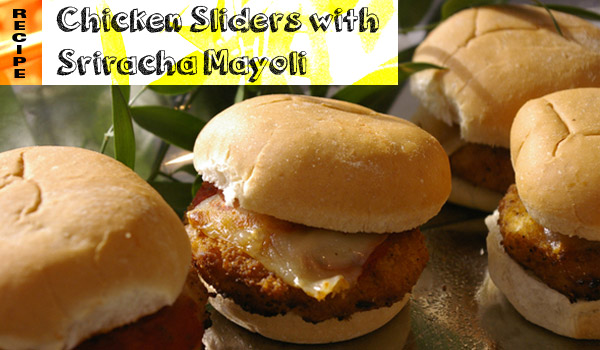 Cary, NC — Summer's winding down and that means you'd best get out there and grill while you can. Here's a simple recipe for Chicken Sliders on the Grill that you'll undoubtedly love.
Little Intro to Chicken Sliders
I'm sure you've had sliders before. Those small little burgers that you can easily find at any bar. Well, what I'm about tell you about aren't those. These are a white meat alternative with a spicy twist.
Sriracha Sauce
Sriracha is a Thai version of hot pepper sauce. It's made with a paste of red jalapeños, garlic, vinegar and spices. Visit one of Cary's Asian supermarkets or the International aisle at your favorite grocery story. If you like Tabasco, you'll love Sriracha.
Ingredients
What you'll need to make Chicken Sliders:
2 boneless chicken breast cut into small portions (each breast should be cut into five slices)
Small buns (Martin's potato rolls work great for them)
Salt and pepper
3 tablespoons of mayonnaise
1 tablespoons of Sriracha
1 teaspoon of lemon/lime juice
1 teaspoon of cayenne pepper
Prep Work
Cut up the chicken into portions. They should be small and thin. Cover them with plastic wrap and place on the cutting board. With a meat tenderizer, pound the cuts down. We want them thin, not flat. Once all of them are done, give each cut a pinch of pepper and salt and set them aside for now. Get your grill started and let the fire clean it off. You don't want to mix your last dinner on there with this. I know I don't.
While the grill is warming, we're going to work on our Sriracha mayoli. Take your mayonnaise and sriracha and place them into a small mixing bowl. Add the lemon/lime juice (your pick) and the cayenne pepper and mix it all together. I tend to use smoked cayenne pepper (yes, that is a thing), but the regular stuff will do just fine. Once properly combined, put the mayoli in the refrigerator. By this point in time, the grill should be good to go. Make sure to give it a good scrub with a grill brush, set the heat to just about medium (presuming you have a gas grill, of course) and go fetch your chicken. It is time to cook.
Cook Work
Place chicken cutlets on the grill. Flip once every three to four minutes until done which is when both sides are white and run off juices are clear. If you want to, toast those rolls for a little bit to give them that nice, crusty texture. Bun those chicken cuts and give them a nice slathering of your mayoli. If you want cheese on these bad boys, that's just fine. I recommend provolone or swiss. That's it. Serve your Chicken Sliders with whatever you like as side, chips, fries, salad, most light sides work well with this.
Author's note: Fresh Market sells chicken breast every Tuesday at reduced prices. Be sure to check them out.
Bon appetite!
—————————————————————————————–
Recipe by Matt Posek. Photo by Happy Krissy. 
https://carycitizenarchive.com/wp-content/uploads/2014/08/chicken-sliders-recipe.jpg
350
600
Community Contributor
https://carycitizenarchive.com/wp-content/uploads/2020/03/cc-archive-logo-450-v3.png
Community Contributor
2014-08-29 09:20:15
2014-08-29 08:24:58
Recipe: Chicken Sliders on the Grill with Sriracha Mayoli