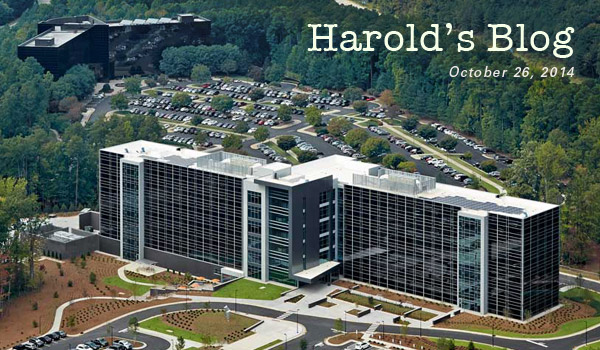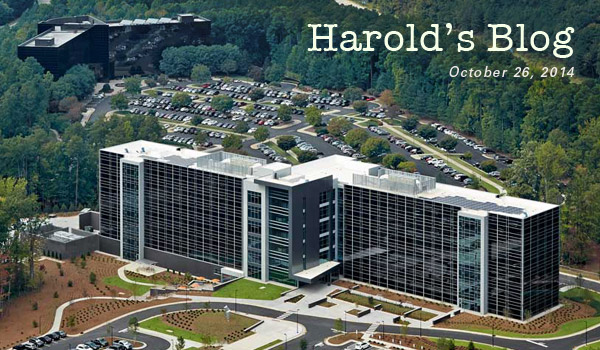 Cary, NC — This week was a busy week with several meetings, dinners, and gatherings.
Monday
Lake Crabtree Park Discussion
Monday I met with board members from the RDU Airport Authority to talk about the controversy surrounding the future potential development near the Lake Crabtree Park area. We had a good talk and they described the sequence of events that caused the hysteria about Lake Crabtree Park. They explained that airport funding options are changing and that one of the major runways is in need of $100 million in repairs, so they commissioned a study of the land owned by the RDU Airport Authority.
The study made all kinds of recommendations including development around the Lake Crabtree Park and the adjoining mountain bike trails. The study's final report was put aside for later review and action since the board members were busy with several other higher priority issues.
Lease Renewal
In the meantime the lease renewal with Wake County for the Lake Crabtree Park lapsed. The combination of those two factors led everyone to believe that the RDU Airport Authority was going to develop this property. They stated to me that they have no intention to develop in this area in the near future. They also pointed out that before development could happen a land use plan would have to be created which would require further analysis.
Within the last week the RDU Airport Authority has also renewed the lease with the Wake County Commissioners for one year. I reiterated the comments I made in a letter I sent to them in July. That is, we want to protect the park and adjoining trails and make sure any development is in harmony with its surroundings. They agreed that any future plan would involve us and other surrounding municipalities. So the park and the trails seem safe for now.
In the meantime, Mayor Stohlman of Morrisville is trying to organize a meeting of all the stakeholders interested in this issue so that everyone has the latest and correct information. I am guessing that meeting will take place after the election of the Wake County Commissioners.
Monday Meetings
Later Monday I met with the town manager to go over next week's mid-year mini retreat. Some of the topics include prioritizing capital projects and reviewing our general fund balance. The retreat will be held at the Wake Med Soccer Park staring Tuesday at 3 PM. The meeting is open to the public.
Monday night I attended the Mayors Association meeting. Eight of the twelve municipalities were represented by their mayors. Absent were mayors from Holly Springs, Raleigh, Rolesville, and Wendell. We talked about planning future meetings with newly elected officials. Many mayors believe there will be new county commissioners and thus new direction by the commissioners. Several stated that it would be in our best interest to talk with them early.
Other topics at the meeting included the Lake Crabtree Park. Mayor Stohlman and I explained the events to date. The mayors in attendance agreed to support and attend the future meeting of interested parties being organized by Mayor Stohlman if their calendars allowed). Our next meeting will be held in Fuquay Varina on Monday, November 17th.
Tuesday
Ribbon Cutting Ceremony at SAS
Tuesday I attended the Ribbon Cutting ceremony for Building Q on the SAS campus. Building Q is an environmentally friendly building and SAS is pursuing LEED certification for it. SAS currently has LEED certification in three of its buildings. Some features in this building include:
Rooftop solar panels
Highly insulated walls and roofing systems
High efficient heating and air
Extensive use of LED lighting
Reclaimed water for cooling towers, irrigation and toilets
All building materials and adhesives have low or no volatile organic compounds
Twelve parking spaces are designated for electric charging stations
The ceremony's featured speakers were Dr. Goodnight and Governor McCrory. Dr. Goodnight talked about the jobs and opportunities provided and also mentioned the need to educate our students in the STEM subjects (Science, Technology, Engineering, and Mathematics). Governor McCrory talked about all that SAS has done not only in its field but in its community.
In the Q&A portion of the meeting the Governor and Dr. Goodnight were asked about statements made a few weeks ago by Dr. Goodnight against incentives. Governor McCrory said he wished there were no incentives and that this was a transition period. He believes that changes in policy and tax laws will make us competitive to a point where incentives are not needed. Dr. Goodnight added that he is not opposed to incentives but that he is opposed to giving them all to areas like Raleigh/Cary and Charlotte. He believes that incentives should be used to bring jobs to other cities outside this area and named several of them. After the ceremony, tours and demonstrations of products were provided.
Dinners with Guests
Tuesday evening I joined co-workers from SAS in entertaining SAS guests from Europe and Asia. We treated them to a pig pickin which they seemed to enjoy. It was fun explaining items like hush puppies and watching their facial expressions. That is, they hear puppy and think dog. Of course even after you tell them it is a type of bread they still only take one or two. Too funny.
Tuesday night I joined the Sister Cities organization, council member Smith and Yerha, Cary staff, Chamber of Commerce members, and three delegates from our twin city County Meath, Ireland. I was fortunate to visit County Meath in 2011 and the people and landscape are beautiful. After dinner, I gave remarks and we presented our guests with gifts. It was a fun night.
The rest of the week was spent going to meetings and having dinner with the SAS guests from Europe and Asia.
Saturday
Saturday I gave welcoming remarks to the 19th annual Latino Diamante Awards. Diamante is dedicated to the preservation, development, and promotion of the culture, heritage, and artistic expressions of the diverse Latino/Hispanic population in North Carolina. In my remarks I stated that Cary is a very diverse community and that Cary embraces and celebrates diversity.
Emails
Emails this week included:
A request to put a moratorium on growth (which we are not authorized to do)
A comment about the noise ordinance related to golf courses
A comment about the hometown spirit award
A comment about tabled rezonings
Get in Touch
This week will be a busy week. It includes the council-staff mini retreat, a council meeting, several other meetings, and the Cary Band Day.
Well, that is all for this week. My next post will be on Sunday, November 2nd. Although I have Facebook and Twitter accounts those are not the best means of communications with me. Please send all Town of Cary questions or comments to Harold.Weinbrecht@townofcary.org and email personal comments to augustanat@mindspring.com.
________________________________________________
From the blog of Cary Mayor Harold Weinbrecht. Photo from SAS.
https://carycitizenarchive.com/wp-content/uploads/2014/10/harold-1026.jpg
350
600
Harold Weinbrecht
https://carycitizenarchive.com/wp-content/uploads/2020/03/cc-archive-logo-450-v3.png
Harold Weinbrecht
2014-10-27 17:09:10
2019-12-08 10:14:35
Harold's Blog - Ribbon Cutting, Cultural Events, and More