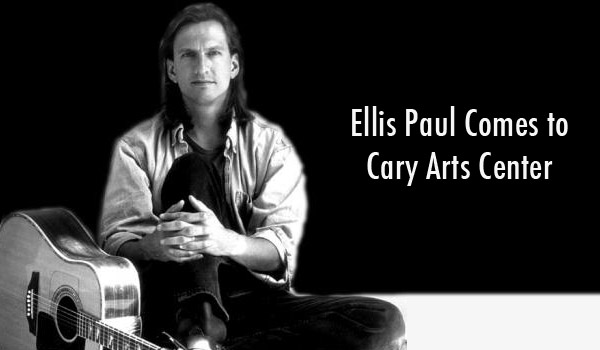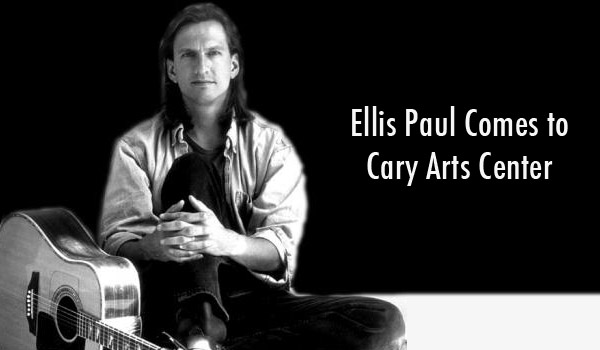 Cary, NC — Folk singer, songwriter, and musician Ellis Paul will be performing at the Cary Arts Center on November 22, 2014.
Ellis Paul
Folk artist Ellis Paul will be performing in Cary for the first time on November 22, 2014. Paul, age 49, was born in Fort Kent, Maine and has been playing guitar and piano, singing, and writing songs for 29 years now.
His new album, Chasing Beauty, has been out for one month. The album has a theme of "heroes," as many of Paul's songs mention individuals of historical importance like Johnny Cash and Jimmie Angel, a 1930s pilot who discovered the world's largest waterfall.
I conducted a phone interview with Paul to find out a little more about his musical style and about his new album.
The Interview
Q: What are the songs in your new album about?
A: I'm a history buff, so I like songs about people that are important to me personally. [I have] a song about Johnny Cash, a song about the Empire State building, a song about a soldier coming back from Iraq…those songs, to me, are kind of historical accounts of what we are as a country, our history and the important people who are making up our history.
And then there are personal songs–there's a song called "Hold me, Scold me" about my daughter Sophie and a couple of songs about being a parent.
Q: Do you have any favorite songs to perform?
A: I like them all. I think I'm really happy with how the whole record came out–every single one has importance to me because of that–but I keep on going back to this song called "Drive In Movie," which is an escapist love song. It's just two guitars, a drummer, a bass and a couple of people singing. And I just think we capture that song really well–the mood of it sets up what the song is about.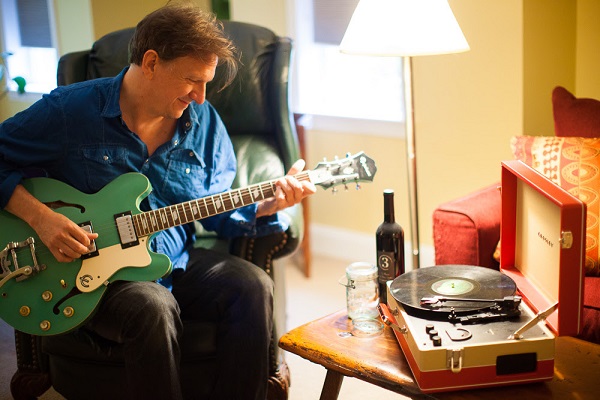 It's probably the coolest part of the job, all the people you meet and the stories you hear.
Q: What is the most popular song on your new album?
A: A song about Johnny Cash called "Kick Out the Lights."
Q: You travel a lot. Tell me more about how that has influenced your music.
A: Well, the great thing is that I get to see the whole country. I've gone out there on the highway over and over again, and I've flown many places, so I feel like I have a really broad understanding of all the geography of the US.
I've spent a little time in Europe and Canada. I've been to Seattle probably 20 times, and I've hit San Francisco, Los Angeles, Chicago, Fort Worth, Austin, Columbus, OH, Atlanta, GA, DC…I've hit these places so many times that I've gotten to know them and gotten to know the geography and the beautiful museums and restaurants.
I have friends in those towns now so I kind of feel like I'm a resident of everywhere rather than just a resident of Charlottesville, VA, where I live now.
Q: What, if anything, would you like Cary citizens to know about your upcoming show, your music, or yourself?
A: There's a little bit of theatre to it and there's a little bit of storytelling. There are songs, piano playing and guitar playing–I'm weaving all those elements in–so I think [the audience] will have a great time. It's kind of like a one man show, really. I don't do any magic tricks but I love being able to do what I do. I'm really lucky to get to do what I do, and I hope everyone will come out and see me.
Songwriting Workshop
Prior to his show on November 22, Paul will be holding a songwriting workshop at 1 pm at the Cary Arts Center. Tickets are $50 for the workshop and the show or $30 for the workshop only.
See the Show
Ellis Paul featuring Eliot Bronson
Saturday, November 22, 2014 at 8 pm
Cary Arts Center
101 Dry Avenue, Cary, NC
Purchase tickets online or in-person at the Cary Arts Center.
Visit Paul's website to hear more music.
The workshop and show are presented by Six String Presents–providers of live music in Cary and surrounding areas.
_____________________________________________________________________________________
Story and interview by Jessica Patrick. Photos from EllisPaul.com.
https://carycitizenarchive.com/wp-content/uploads/2014/11/ellis-paul-2.jpg
350
600
Jessica Patrick
https://carycitizenarchive.com/wp-content/uploads/2020/03/cc-archive-logo-450-v3.png
Jessica Patrick
2014-11-13 09:08:29
2016-01-01 19:09:36
Ellis Paul Comes to Cary Arts Center