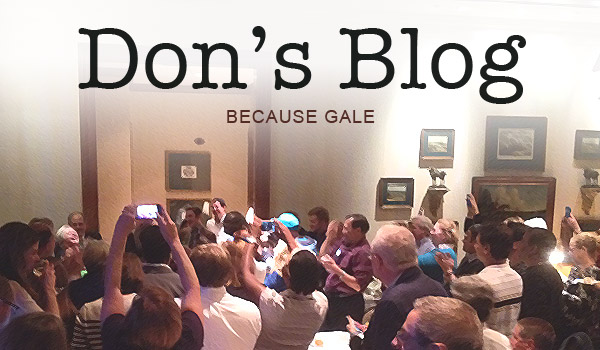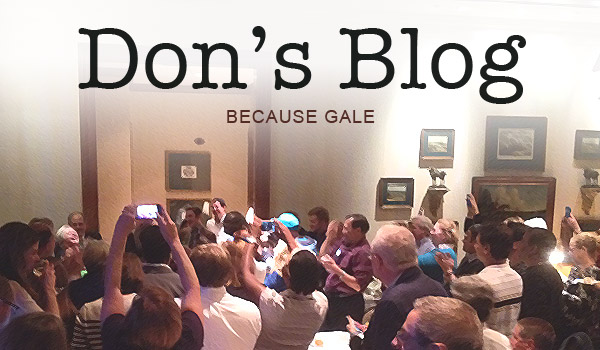 Cary, NC — Well, unless you happen to be the post office or an advertising agency, you have to be glad the elections are over. The constant barrage of negative ads and outright lies were absolutely nauseating to say the least. When did it become acceptable to knowingly mislead the public anyways? And when did winning become more important than ones integrity?
Ya, I know that negative campaigns are nothing new – but I just can't recall a year as bad as this one. It is a wonder any good person runs for elective office any more.
Speaking of good people…..
As I am sure you are all well aware, my council colleague and friend, Gale Adcock was elected to the North Carolina State House last week. Congratulations Gale!
While I am so happy for Gale, I can't help but be sad that she's leaving us on the council.
It has truly been an honor and privilege to serve with Gale. She is good people – and good governance begins with good people.
Gale has been a consistent voice of reason. Things are never partisan or personal with her. She is firm but fair and stands for what she believes best for Cary – And when we've found ourselves on opposite sides of an issue – which honestly isn't very often – we can agree to disagree.
She always does her homework and comes prepared to meetings. Nothing slips by her.
Gale is very much a process oriented person and it is that focus on process that has led to such great success in her life. Gale doesn't just set goals – she makes sure that she achieves her goals by following a process. And then when she achieves those goals, she sets new goals because without goals, there is no process. I honestly don't know which part she enjoys the most – reaching the goal or the process it took to get there – but either way, it works. As a member of the council, Gale brought that focus on process which has really helped us as we work to achieve our goals. We will surely miss that.
Gale has also been someone I can lean on. Whenever I've struggled with a particular town issue or wanted a different perspective – or even if something was bothering me on a personal level, the first person I call is Gale. I can always count on her to listen and give me honest feedback – even when she knows I may not want to hear what she has to say. I can't tell you how much I appreciate that.
Gale is also one of the most caring people I know. It's probably what led her to a career in nursing. When I had surgery (all 3 times) the first person to call and check on me was Gale – and then a few days later she brings me her home-made apple pie! How cool is that?! Its almost enough to make you want to have surgery on a regular basis….almost ;-) And as much as I'd like to think that *I* am the reason why…..I'm not. That's just the kind of person Gale is.
On election night I had the opportunity to attend a number of campaign celebrations. It was no contest as to where I was headed – I was going to Gale's. And apparently I wasn't the only one. The entire Cary Town Council was there to celebrate with her. That says something.
While Cary's loss is surely North Carolina's gain, I am confident that Gale will continue to represent Cary well in the state legislature. But I'm going to miss the heck out of her nonetheless.
And just a head's up for those of you in Raleigh who may be working with Gale for the first time – if she tilts her head and say's "bless your heart" with a smile – ya, that's usually not good. ;-)
The council may or may not appoint someone to take Gale's place on the council – not that anyone really could. We haven't decided yet. I personally would prefer to see the seat left open until next October and let the voters decide. By the time we get through the holidays, take applications, conduct interviews and ultimately make a decision (process!) it wouldn't be long before folks would begin gearing up for council campaigns. But that's just me. We'll know more in a couple weeks.
In the meantime I'm just not going to think about it and celebrate the holidays with family and friends. I hope someone is making apple pie ;-)
Happy Thanksgiving everyone!
——————————————————————————————-
From the blog of Don Frantz, Member of the Cary Town Council District B. Photo by Hal Goodtree.
——————————————————————————————-
Downtown coverage on CaryCitizen is sponsored in part by Heart of Cary Association.
https://carycitizenarchive.com/wp-content/uploads/2014/11/dons-blog-because-gale.jpg
350
600
Don Frantz
https://carycitizenarchive.com/wp-content/uploads/2020/03/cc-archive-logo-450-v3.png
Don Frantz
2014-11-26 11:06:37
2019-12-08 10:14:41
Don's Blog: Because Gale