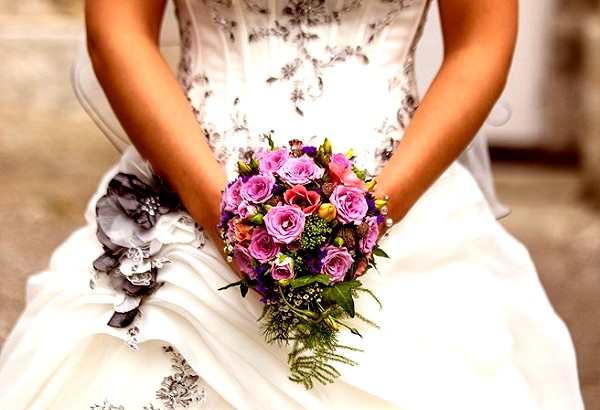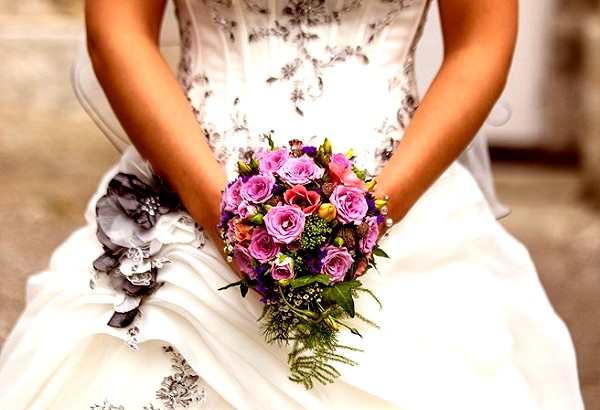 Cary, NC — Last year, TheKnot.com revealed that couples become engaged in the month of December more than any other month. When you consider that, and the fact that Valentine's Day as this past weekend, it's very likely that this winter will see many engagements.
Amelia Davey of When in White Wedding Planning shares helpful advice on "how to plan on planning for your wedding."
You're Engaged! Now What?
Maybe it was over Thanksgiving with friends and family all around. Maybe it was a romantic Christmas gift. Was it a New Year's surprise or a Valentine's day treat? Regardless of when or where, it has happened–and you said yes. You're engaged! Soon, you will marry the person that you want to spend the rest of your life with. Your family is ecstatic, your friends are excited, and you are elated.
But now you're wondering, "What's next? Where do I even start? What do I plan first?"
How to Plan on Planning Your Wedding
When it comes to planning a wedding, there are things you should know before you begin to plan. Planning for a plan? Yes. If you follow this guide, and try these simple but effective tips, your wedding planning process should be enjoyable, smooth, and, most of all, fun!
Imagine a Vision…Together
First things first: What do you both envision? Do you both want a small ceremony in the yard? Do you desire lots of flare while your fiancé wants to keep things simple? Will the wedding be at the beach, at a destination, or someplace local? Do you have differing opinions on style, color, or theme? See where you both agree and where you are willing to bend but, also, decide what means the most to you.
Finding a compromise before you begin will make all of your decisions easier in the long run.
Determine a Budget
Now, determine a budget. How much are you and your fiancé willing (and able) to spend on the wedding? Who is going to help you with the finances? Once you have these questions answered, go to your bank and open an account for wedding purposes only. This way, you can monitor and track where your money is being spent as well as any other family member who is paying for portions of the wedding expenses.
Set Priorities
After you've determined what things mean the most to you, and what your budget will be, then you have the chance to choose a size, style, and general location that everyone can agree on. If your fiancé wants to invite 500 people, will you be able to afford it with the budget you have?
Which meant the most to you–the cake, the caterer, or the photos for your wedding? Seeing where you want your money to go helps you understand where you can save. For example, if you want to spend more on the pictures and the catering, then you can save more on the décor or on your dress.
Pick a Venue
Next, pick a venue. This is what you will build your wedding around. The date, your dress, and, in some cases, even your vendors will all be determined by the venue(s) that you choose for your wedding day. If you are getting married in the summer at the beach, you're not going to buy a long sleeve, all lace, heavy gown.
Does your venue have a preferred vendors list? If so, will those vendors work within your budget? Some venues will give discount pricing on Friday or Sunday weddings as well as weddings held in the "off-season."
Do Your Homework
Now that you're ready to dive into the world of wedding planning, prepare for where you are going to plunge (and when). Check to see when the local bridal shows are happening or if there are any open houses at the venues you like. Follow different vendors on Facebook, and check their websites.
All vendors give different discounts at different times or special deals you can only find at the open houses and bridal shows. Do some homework before you book.
Too Much? Hire a Wedding Planner
If all of this sounds like a little much for you, the simplest way to go about your wedding planning process is to hire a wedding planner. Ask yourself: When your wedding day comes and goes, what do you want to remember–the stress of planning and working on your wedding or how beautiful and fun it was?
An experienced planner can help you create your vision, your budget, and even work with your vendors to get you a better price. Setting up appointments, reviewing contracts, making negotiations, phone calls, and emails…all the tedious and time-consuming parts of the wedding planning process can be given to someone else.
You'll get to enjoy the fun and exciting parts–the tastings, trying on dresses, engagement photos, and much more. Your coordinator will ensure that all of your to-dos are done just the way you want and that your "I do" is just as magical as you imagined.
————————————————————————————————————————————-
Story by Amelia Davey, owner of When in White wedding planning. Photo by rekre89.
————————————————————————————————————————————-
Seasonal content sponsored in part by Studio 180 Salon and by When in White.
https://carycitizenarchive.com/wp-content/uploads/2015/02/Engaged2.jpg
410
600
Community Contributor
https://carycitizenarchive.com/wp-content/uploads/2020/03/cc-archive-logo-450-v3.png
Community Contributor
2015-02-16 14:22:15
2019-12-08 10:15:01
How To: Plan for Your Wedding