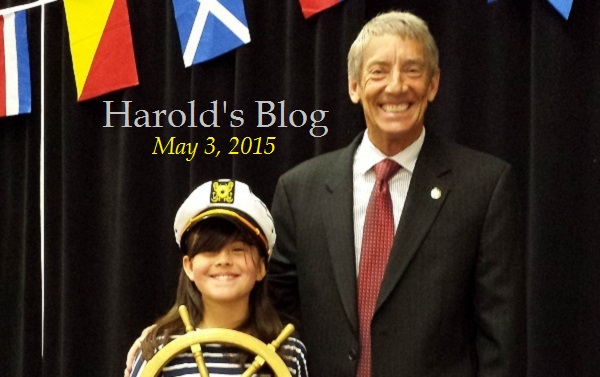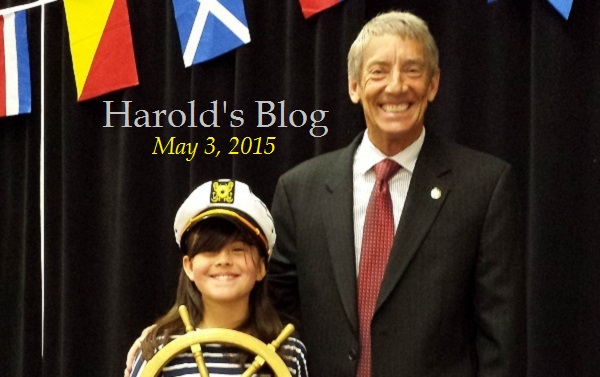 Cary, NC — This was another busy week for me as mayor.
Tuesday
Tuesday, the town manager and I talked about several items including water/sewer issues, intergovernmental issues and budget issues.
Council Work Session
Later Tuesday, I joined council members Frantz, Bush and Yerha in a work session. Council members Smith and Robinson were on a Raleigh chamber inter-city visit to Austin, Texas. The work session had three topics.
Developer Transportation Fees
The first topic was on adjusting developer transportation fees. Although transportation costs have increased for the town in the last several years, the developer transportation fees have remained the same. Council decided to adjust them to 60% of the cost created by a development's impact to the town's roads.
In addition, council decided to increase these fees by 5% each year to keep up with increasing costs. Even with this fee increase, Cary will remain competitive with our neighbors. Cary's new fees will be between Raleigh's and Durham's.
Land Development Ordinance Text Amendments
Our second work session topic was on setting a public hearing for Land Development Ordinance Text Amendments. The public hearing was set for May 21, 2015. These amendments are mostly to clarify the language of the transportation development fees ordinance and to make the language closer to the local bill that gives the town authority to charge these fees to developers.
If approved, these changes go into effect on July 1, 2015.
Building Design Standards
Our last work session topic was on building design standards. The council agreed on the following:
Require that material transitions occur at logical intervals such as at floor changes and/or at clearly visible building segments.
Formed concrete panels may be used to meet masonry requirements on applicable facades provided that all other design standards are achieved.
Allow 35% of masonry materials for attached residential within the Town Center District. It was 75%.
Allow some wood siding and fiber cement siding in some of the historic districts. The historic districts are Carpenter, Green Level, and downtown.
Allow the flexibility of wood siding, fiber cement, and other materials for main and accessory buildings within public parks, homeowner association properties, or natural areas such as Hemlock Bluffs.
Allow painting of masonry material without the criteria that they had to have been built before 1970.
Revise the transparency definition to include transparent and translucent glass.
Allow any intensity of accent color provided an entire center uses the same intensity. Define base color to be the majority of the color (more than 50%).
Our work session concluded after about two and a half hours.
Wednesday
Wednesday, I visited Atlas International School in Cary.
Atlas International School in Cary
The purpose of my visit was to do a swearing in of their student captain of the day. After the quick ceremony, I answered questions from the students. Their questions were unrehearsed and impressive. The topics dealt with subjects like growth and authority to make decisions. Some of the easier questions were whether I was a dog or cat person. My visit lasted about 30 minutes.
School of Government Graduation
Wednesday night, I joined Mayor Pro-Tem Smith, council member Bush and council member Yerha at the Cary School of Government graduation.
This program provided students sessions to learn how municipal government functions, what services are provided and how citizens can become involved.
The students got a behind-the-scenes look at the Town government structure, its culture and how decisions are made. After a quick question and answer period from the students, the council members handed out course certifications and congratulated the students.
Thursday
Thursday, I chaired a joint meeting of the Cary/Morrisville Joint Issues Committee.
Cary/Morrisville Joint Issues Committee Meeting
In attendance for Cary were council member Bush, town manager Shivar and Intergovernmental manager Hygh. In attendance for Morrisville were Mayor Stohlman, Mayor Pro-Tem Johnson, council member Schlink and town manager Wheelock.
Several staff members were also there to present information.
McCrimmon Parkway Sidewalks
Our first topic of discussion was the McCrimmon Parkway Sidewalks at Davis Drive. The Morrisville section (about $75,000 worth) was funded a few years ago. The Cary portion (about $150,000) is not high enough on the sidewalk priority list to be budgeted for this year. All Cary sidewalks requests are reviewed and funded based on a set of criteria.
This proposal is below several other proposals. Morrisville stated that they may go ahead and implement pedestrian signals in the meantime.
NC 54 Corridor Study
Next the committee heard a report on the NC 54 corridor study.
The study will be finalized by this summer and includes NC 54 from I540 to Maynard Road. In a recent public meeting, it was reported that the intersection of Cary Parkway and NC 54 would have to be about 10 lanes to accommodate all the traffic. Instead, the study is focusing on creating a super street at that intersection.
Super Street designs require cars wishing to turn left to take another route to make that turn. Another interesting point made was that, regardless of the study, state funding has only been planned for the section from I540 to Cary Parkway. And, that funding would be in 2022. There is no funding for the remainder of the corridor.
Stay tuned for more details once the study has been completed.
Panhandling Ordinances
The committee next discussed ordinances related to panhandling. Currently, Morrisville's ordinance does not prohibit panhandling in the right of way. That is why there are several people in the medians of Cary Parkway at NC 54 every day. They are looking to change this.
Cary's ordinance does allow panhandling, but it cannot be in medians or right of way. It is important to note that past court cases allow panhandling. Trying to prohibit it would certainly invite a lawsuit by the ACLU and others.
Golf Course Noise Ordinances
Golf course noise ordinances were discussed next. Cary will decide on its revision at a regularly scheduled meeting of the council on May 5, 2o15. Morrisville is looking to revise their ordinance.
Information Sharing
In the information sharing portion of the meeting, council member Bush and town manager Shivar shared interesting observations about a meeting of the Cary council and Wake County Commissioners. We also heard from the Morrisville council members about a new Wake Tech campus that will be just north of McCrimmon Parkway.
Our committee will meet again in September.
Saturday
Saturday morning I gave welcoming remarks to the fourth annual Purple Cloth 5K. This event raised $10,000 for Dorcas Ministries during the previous three events. Dorcas Ministries provides crisis relief to area residents who seek stability and self-sufficiency through food and financial assistance, scholarships, training programs, referrals and an affordable thrift shop.
Emails from Staff
Emails from staff this week included the 2015 first quarter report. Items of note include:
As of April 1, 2015, Cary's population was 152,800
Our population has increased 2.7% in the last twelve months
Cary corporate limits are now 57.88 square miles
In this quarter, the average single family house was 4052 square feet whereas in 2011 it was 3645
In this quarter Cary single family permits accounted for approximately 14% of the permits in the county.
Read the Q1 Report in its entirety.
Emails from Citizens
Emails from citizens this week include comments about the McCrimmon and Lake Grove intersection, a request for a type of swing at a park being built, comments about a neighborhood speed limit, comments about the golf course noise ordinance and comments about a communications company digging in a yard.
Get in Touch
Next week will include a council meeting and a lot of travel for me. I will travel to Greenville, S.C. for an intercity visit and then Greenville, N.C. for my daughter's graduation, then to Morehead City to move my daughter, and then back home.
Well, that is all for this week. My next post will be on Sunday, May 10th. Although I have Facebook and Twitter accounts those are not the best means of communications with me. Please send all Town of Cary questions or comments to Harold.Weinbrecht@townofcary.org and email personal comments to augustanat@mindspring.com.
————————————————————————————————————————————-
From the blog of Cary Mayor Harold Weinbrecht. Photo with the student captain of the day at Atlas International School courtesy of Mayor Weinbrecht.
https://carycitizenarchive.com/wp-content/uploads/2015/05/20150429_111006.jpg
377
600
Harold Weinbrecht
https://carycitizenarchive.com/wp-content/uploads/2020/03/cc-archive-logo-450-v3.png
Harold Weinbrecht
2015-05-04 14:18:29
2016-01-09 11:46:59
Harold's Blog: Sidewalks, Streets & Buildings