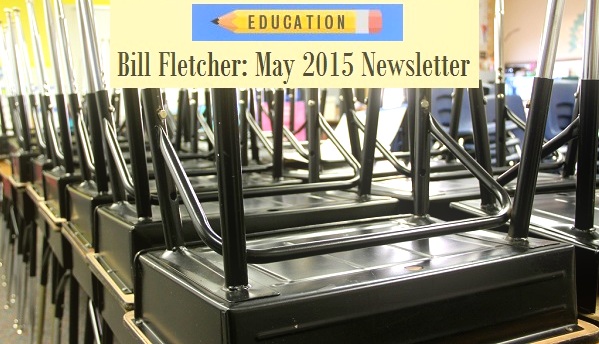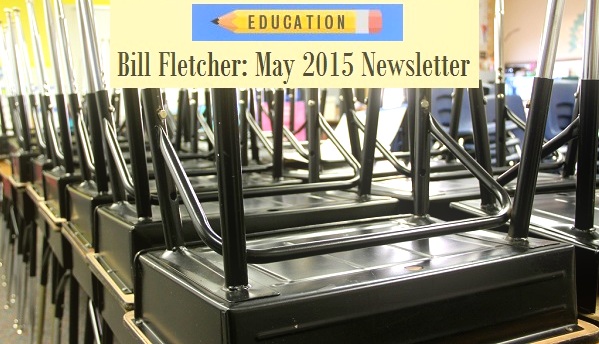 Wake County, NC — Thoughts for May 2015 from Bill Fletcher, Member Wake County Board of Education.
How Much is Enough?
How much is enough to pay teachers and support staff in our public schools? State salary schedules controlled by the legislature continue to lag behind wages paid in local industry and in the districts where Wake competes for high quality teachers.
The Superintendent's budget proposal asks for $23.8 million additional county funding as an initial step to increase pay for teachers, support staff and "extra duty" pay.
Can we afford to dismiss our responsibility to pay competitive salaries to teachers and staff just because the legislature chooses not to? This is a conversation that all Wake citizens should weigh in on. How would you answer the question?
Building a School Budget in NC
State law makes it difficult! The level of state funding is not finalized until well after the fiscal year starts on July 1, 2015. The federal budget is never finalized until October 1, 2015. Yet, the superintendent must present his budget recommendation to the school board by April 1, 2015, and the school board must submit its budget request to the County by May 15, 2015.
New this year: the legislature is NOT including funding for student growth in the "continuation budget." Funding for the 3,200 new students entering Wake's schools will not be known until after Wake's year round schools have been in operation for two months.
What a way to run a "railroad!"
Are Children D's or R's?
The legislature is considering making all NC school board elections partisan. Really? How about doing something productive like restoring the Historic Preservation Tax Credits?!
Public Private Partnerships
Recent conversation among some policy makers has revived discussion about the potential of public-private partnerships for school construction. At least one model suggests that the school district could speed up construction by agreeing to lease schools for a set period of time, say five years, and then assume the debt. Stay tuned.
Positive Energy Buildings
Can you say sustainable? Three Carolina school districts are building newly designed, highly automated school facilities that actually produce more electricity than they consume. Electricity costs average more than $200,000 per school per year in Wake.
Positive energy buildings reduce this cost to zero and actually generate revenue by selling the excess electricity generated to the power company. Again, stay tuned.
Have You Noticed…
Have you noticed that the two county-wide boards are actually communicating and working together on solutions for our community? The challenges faced by our thriving and growing county are many. By working collaboratively, these boards will produce remarkable results for our citizens and students.
Graduation Season
Graduation season is right around the corner. Almost 10,000 students will receive diplomas from 22 high schools. More than 85% will continue seamlessly into 2-year and 4-year colleges and the military. Grads are expected to earn more than $100 million in scholarships and grants.
Factoid #11
WCPSS is working in close cooperation with the Campbell Law School and their Juvenile Justice Project to provide intervention between the schools and the juvenile courts. The goal: more students making better decisions and staying in school and out of the court system. Visit Campbell University online for more information.
Parent Chats
Parent chats are held on the first Thursdays and on the third Mondays of each month. They are not held on holidays.
1st Thursdays: 1 pm, Cary Chamber, 315 N Academy Street
3rd Mondays: 11 am, Caribou Coffee shop, 109 SW Maynard
Get in Touch
BFletcher@wcpss.net  ||  Voice Mail: 919-431-7332   ||  Mobile: 919-880-5301
————————————————————————————————————————————
Story by Bill Fletcher, Member Wake County Board of Education. Photo by Brian Angell.
https://carycitizenarchive.com/wp-content/uploads/2015/05/Bill.jpg
344
599
Bill Fletcher
https://carycitizenarchive.com/wp-content/uploads/2020/03/cc-archive-logo-450-v3.png
Bill Fletcher
2015-05-06 14:22:00
2015-05-06 09:22:22
Education: Bill Fletcher May Newsletter