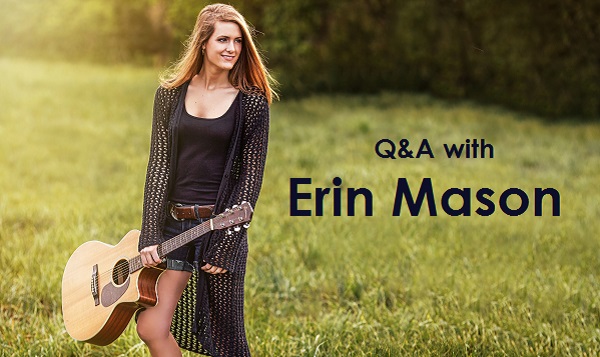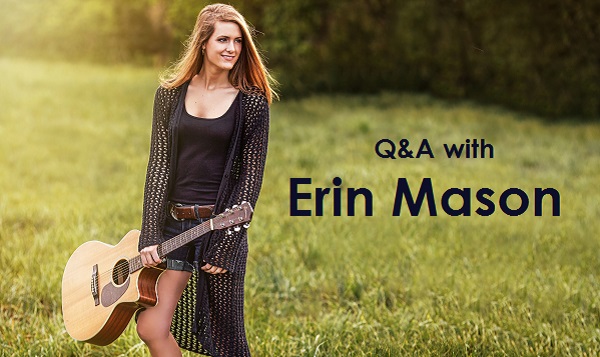 Cary, NC — Erin Mason, a Cary singer/songwriter, just released a new CD on April 30, 2015. I interviewed her to find out more about her music and about her upcoming performance.
Q&A with Erin Mason
Erin is a junior business major at Appalachian State University in Boone, NC. She grew up in Cary and graduated from Cary High School.
Q: Erin, tell me a little more about your connection with Cary.
I love Cary High and had a lot of opportunities to sing there as part of the chorus, a capella groups and in shows where I could perform my original work.
They have a great program. In high school, I also played at charity events, at the tree lighting downtown, and at two of Cary's Farmers Markets.
Q: What are you up to now as a junior in college?
Up at Appalachian I have connected with ASU's student-run record label, Split Rail Records, which has done a fantastic job of helping to promote my music and me. I spend my weekends playing shows in Asheville, Wilmington, and everywhere in between and recently finished my first studio project, "Reckless" which we released in late April.
This summer, I will be in Nashville working with a music management company and spending time honing my songwriting. Then it's back to class and bookings in the fall.
Q: When did you start singing and songwriting? 
I started singing as soon as I could talk. For some kids, singing is imitating everything they hear. For me, singing was creating music out of everything I knew. At age six, I began piano lessons with Renee McKee. Her first question for me was, "Why do you want to learn to play piano?" My response? "I make songs and I need to know how to write them down."
My first original performance was at a recital that year when I wrote a lullaby for my baby sister. In high school, I was writing everything from classic country to piano ballads resembling the style of Adele.  I was emulating different styles as if I were trying on pairs of shoes, just wondering, "Which one will fit?"
Q: What can you tell me about your country/folk/pop style?
I've worked on creating music that has a focus on the lyrics and solid writing. There's way too much music out there that holds no meaning or message or story; it's catchy, but that's all it is.
The stories I tell are inspired by my experiences and the experiences people have shared with me. The messages in the songs are my expression of the lessons I've learned and things I value. I'm fortunate that people like to hear what I like to play.
Q: Tell me about your new CD, "Reckless."
I went through an interview process with potential producers and eventually worked with Mike Garrigan from Two Egrets Studios in Greensboro. He has a great reputation for working with developing artists, and his studio is in perfect spot between Boone and Cary.
Next was choosing which tracks to put on the EP, and I was definitely torn. I have written a lot of songs. With the help of family and friends, I was able to narrow it down to tracks that really capture my heart and soul. "Reckless," the title song, tells of a girl who has found that her reckless spirit has caused her to become someone she never knew she could become, but in that realization there is redemption and hope.
Q: What would you like people to know about your new CD?
Music brings people together. We all have stories to tell and aches to heal. I hope that these songs can hit home for people, help put music to things people are already feeling and experiencing. [On this CD], tracks cross genres and delve into all different styles, a sprinkle of Pop here, a pinch of Country there, etc.
Genres are awesome—they help listeners classify the music that they like and find similar artists; they help producers, managers, and artists market their work to audiences who already find that style appealing. By creating a CD with multi-genre songs, I aim to share music that has not only comes from my heart but that reaches into everyone else's hearts.
Hear Erin Perform Live
Erin Mason will perform this week at Cary's new Live at Lunch series on:
Thursday, May 21, 2015; 11:30 am-1:30 pm
Fidelity Bank Plaza, Downtown Cary
Purchase Erin's CD on iTunes or stay in touch with her on Twitter, Facebook and Reverbnation.
———————————————————————————————————————————–
Interview by Jessica Patrick. Photos courtesy of Erin Mason.
https://carycitizenarchive.com/wp-content/uploads/2015/05/ErininField.jpg
357
600
Jessica Patrick
https://carycitizenarchive.com/wp-content/uploads/2020/03/cc-archive-logo-450-v3.png
Jessica Patrick
2015-05-19 10:18:39
2019-12-08 10:16:07
Cary Singer/Songwriter Releases CD