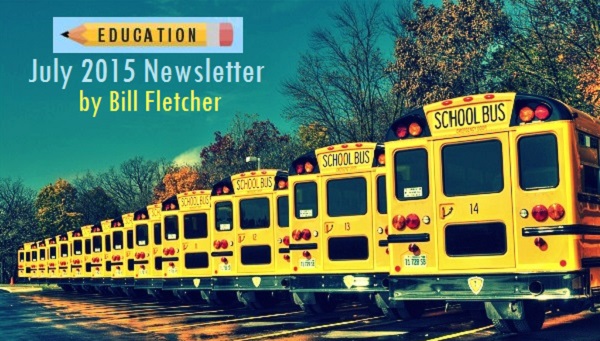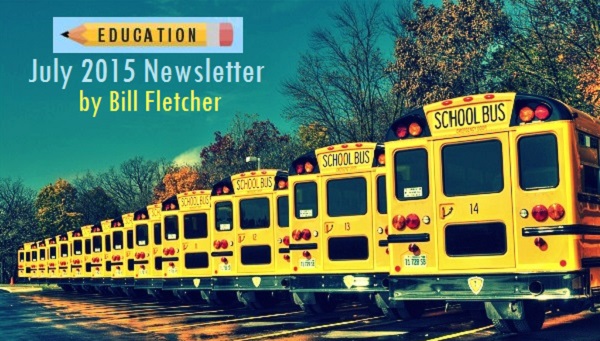 Wake County, NC — Thoughts for July 2015 from Bill Fletcher, Member Wake County Board of Education.
Year-Round Schools Just Opened
40 year-round or multi-track schools opened the week of July 6, 2015. Students in these schools study the same curriculum as schools operating on the traditional calendar except they do it in nine-week instructional sessions followed by three-week breaks.
Typically, four groups or tracks of students are assigned to a school.
By staggering the starting day and varying the length of the first instructional session, only three groups attend at the same time. It is thought that the spaced breaks reduce learning losses and help both students and teachers remain more engaged.
Fully utilized multi-track schools have postponed the need to build 10 schools and saved around $245MM in capital spending. Note: Based on an estimated 8 elementary at $23MM and 2 middle at $30MM in construction postponed.
No School Board Election this Fall
In case you're wondering, there's no School Board Election this fall. Back in 2010, the Republican-dominated school board created new school board election districts based on 2010 census data. The Republicans promptly lost the next two elections.
So, the NC Legislature stepped in to "fix the problem."
Their solution, enacted in 2013, scrambled the election maps again, double- or triplebunked sitting board members, and forced the election of all nine members at the same time during the November presidential and gubernatorial elections. This bad law needs to be changed.
Collaboration or Controversy?
There is a new way of doing business in Wake County…that includes open and honest communication about challenges, opportunities and possible solutions.
The recent budget discussions were frank, sometimes emotional, and always pointed toward making our schools and community stronger. Disagreements still exist, yet the District and County staffs and the two elected Boards worked together to chart a positive course for our community. In addition to the budget, these discussions will generate new ideas about how to plan and pay for school construction and operations.
Keep watching as the developing teamwork works.
NC Senate Budget
The NC Senate budget seeks to reduce class size in grades 1-3 by funding about 3,200 new teachers and laying off as many as 9,300 teaching assistants (TAs) in the coming two years. Wake would experience about 10% of the statewide impact. Our concerns are:
Where will 930 TAs, most of whom have AA degrees or better – find work?
Where will we find 320 classrooms, the equivalent of eight new $23MM elementary schools?
Where will we find the qualified teachers to teach? Tell me who will take their college degree and accept a position at $35K with a promise of NO RAISE for five years?
The question remains: How much is enough to pay teachers and support staff in our public schools?
Factoid #13
The Wake County Public School system is a training ground for strong educational leaders who are in demand by other school districts. We recently lost Dr. Todd Wirt, who is now the superintendent in neighboring Orange County.
While the District and I hate to see him go, it is gratifying to see young leaders with talent, character and integrity be recognized and given new opportunities.
It is solid proof that Wake County continues to be the public school leader in our great state.
Parent Chats
Parent chats are held on the first Thursdays and on the third Mondays of each month. They are not held on holidays.
1st Thursdays: 1 pm, Cary Chamber, 315 N Academy Street
3rd Mondays: 11 am, Caribou Coffee shop, 109 SW Maynard
Get in Touch
BFletcher@wcpss.net || Voice Mail: 919-431-7332 || Mobile: 919-880-5301
———————————————————————————————————————————–
Story by Bill Fletcher, Member Wake County Board of Education. Photo by Larry Darling.
https://carycitizenarchive.com/wp-content/uploads/2015/07/5111493374_ca620e7837_b.jpg
341
600
Bill Fletcher
https://carycitizenarchive.com/wp-content/uploads/2020/03/cc-archive-logo-450-v3.png
Bill Fletcher
2015-07-09 09:17:23
2015-07-08 11:00:46
Education: Bill Fletcher July Newsletter