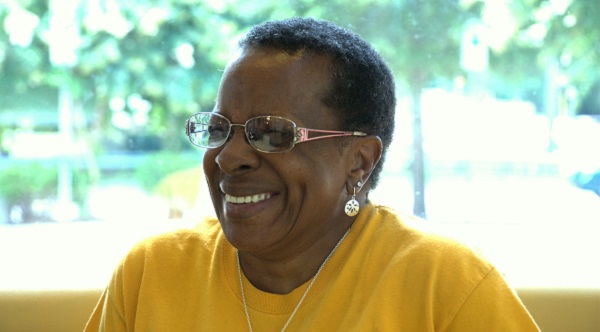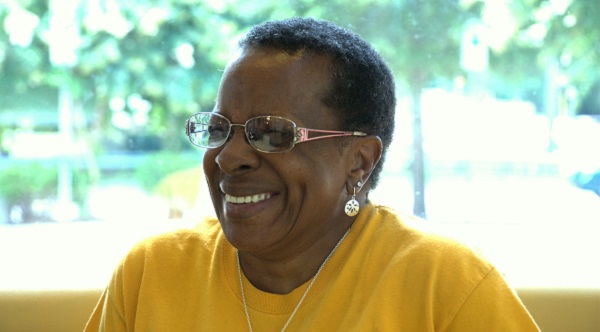 Cary, NC — Last week, I had breakfast with Renee Groom, "Cary's Avon Lady." We chatted about volunteering, the art of being a good salesperson and a neat event she started with her friend, Lorrie, to give back to the community and have fun while doing so.
Cary's Interesting People
Do you know someone interesting in Cary? There are people with stories to tell all around us, and Renee is one of them. If you know one of "Cary's interesting people," send us an email, and they might be featured in CaryCitizen.
Meet Renee Groom
When I first met Renee at a Heart of Cary Meeting, I found her kindness and energy to be inspiring. After having breakfast with her and her good friend, Lorrie, at McDonald's last week, I realized that Renee is not just kind–she's also a successful entrepreneur, a giving volunteer and a member of more Cary groups than she could name.
Renee and her husband moved to Cary from New York, and they have lived here for almost 23 years now. Renee is a notary public, a Cary Chamber member (and a former ambassador), a member of the Cary Leads Networking Group, a member of Women's Power Networking, a representative of Dorcas Ministries and an auxiliary of American Legion Post 67.
Each week, she also bowls with senior citizens, gives manicures to the residents at Sunrise Senior Living and reads stories to children on Tuesday mornings at the McDonald's on Walnut Street. "I get involved in whatever I can. My goal is just to help as many people as I can in any way that I can," she told me as she sipped her iced coffee in a cozy McDonald's booth.
"And NO…I am not your Mama's Avon!"
Renee is also an Avon representative, and she takes her Avon books with her everywhere she goes. Renee started selling Avon six years ago, when she retired, for the sole purpose of helping a friend raise money to send a group of senior citizens to the beach for a week in the summer.
"I thought I could help her," Renee told me. "I wasn't trying to make any money."
Renee quickly realized that becoming an Avon representative was, in fact, a great way to make money. "The more I do it, the more I like it," she said. Renee has two pet peeves, though, about Avon–pushy salespeople and people that don't know what Avon is.
"I don't wear make-up, so people ask me why I sell Avon," Renee explained. "But it's so much more than makeup." Avon hosts fundraisers and raises money for charities, which is close to Renee's heart, too. In addition to makeup, Avon sells jewelry, clothing, skin care, bath products, children's toys, watches, cooking utensils, candles and even a few things for men.
"I make sure I have Avon with me no matter where I go, and I introduce it into wherever I'm at," Renee said. "People tell me that I know how to be a salesperson without being obnoxious."
Renee & Lorrie – An Unstoppable Team
At this point, Renee's friend Lorrie jumped in and said:
"Not being obnoxious is probably the biggest goal that someone being in a home-based business should focus on. It's the single biggest complaint we always have here." Lorrie, like Renee, runs a "home-based business" as a Pampered Chef representative.
"I don't like to compete with other vendors," Renee said. "When I'm with Lorrie, I don't bring out my cooking stuff. Normally, she wears a Pampered Chef shirt."
Renee and Lorrie first met at a vendor event, and they were an instant team. Both women had been wanting to start something that supported home-based sales reps like them while giving back to the community. That's how "Which Biz is Your Buzz?" came to be.
Which Biz is Your Buzz?
"Which Biz is Your Buzz?" is held on the third Saturday of each month at American Legion Post 67 in Cary. In a nutshell, it's a fun shopping environment with a community-focused mission to help people who are starting home based businesses meet others who are doing the same.
It's also for shoppers. Vendors, like Renee and Lorrie, pay a small fee to set up a sales booth at the Legion. Then, the "market" is opened up to the public, where guests can shop for baked goods, crafts, accessories and, of course, Avon and Pampered Chef products.
The vendors change every month, but, each time, you'll be supporting hard-working women like Renee and Lorrie. You'll also support veterans, because proceeds from the fun raffle giveaways at the event all go to charitable organizations that help current and former soldiers.
Get Involved
Check out Renee's Avon e-store, or visit her at the next Which Biz is Your Buzz event:
Which Bizz is Your Buzz?
Third Saturdays of each month; 11 am-3 pm
American Legion Post 67, 8523 Chapel Hill Road, Cary
———————————————————————————————————————————-
Interview and photos by Jessica Patrick. Contact us if you know an interesting person in Cary.
https://carycitizenarchive.com/wp-content/uploads/2015/07/DSC_0029.NEF_.jpg
332
600
Jessica Patrick
https://carycitizenarchive.com/wp-content/uploads/2020/03/cc-archive-logo-450-v3.png
Jessica Patrick
2015-07-22 14:11:21
2015-07-22 14:24:26
Profile: Renee Groom, Cary's "Avon Lady"