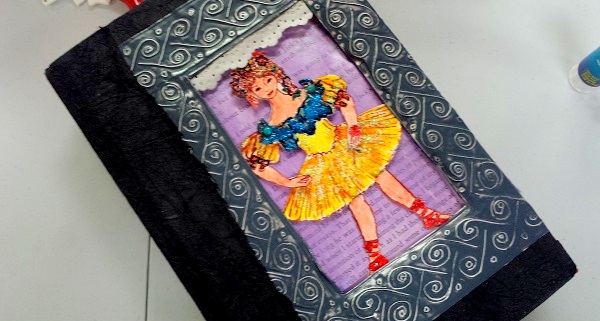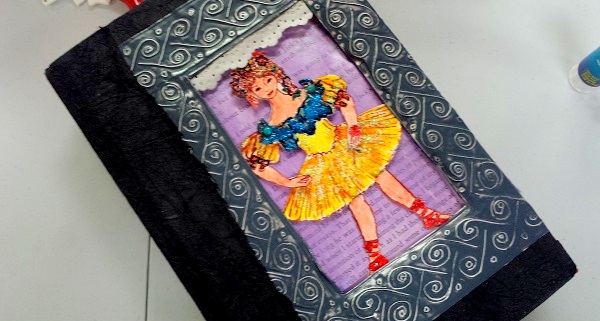 Cary, NC — Did you know that old books can be turned into art? Here are some ideas to get you started in creating your own altered book, a craft that fits under the trend of "up-cycling."
What's Up-cycling?
Up-cycling is a sustainable art technique. When you up-cycle, you take something that you no longer have use for and turn it into something else. Up-cycling can be used in many creative activities from sewing to painting to gardening.
Last month, for example, we published an article that detailed how you can use an old car tire to make a hanging planter for a flower arrangement.
Art Journals & Altered Books
Art journals and altered books utilize the same idea.
Instead of throwing old encyclopedias in the recycling bin, or donating them, you can use them to make an unusual, distinctive piece of art. I first got into art journaling in college, when I had nothing to do with my leftover composition books I had used to take notes in previous classes.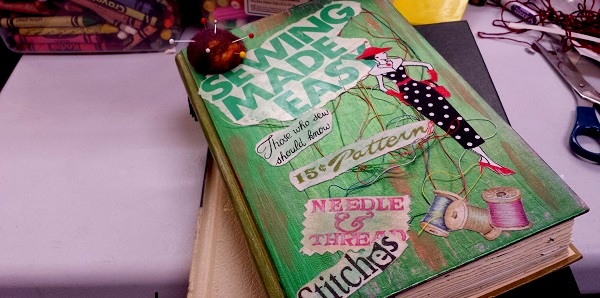 There are truly no rules or real guidelines to this craft. I will, however, share some ideas to help you get started. The book above, for instance, started out as an old book about sewing. The artist who made this altered book decided to stay with that theme and add to it.
She saved the pages she liked and turned the others into works of art by pasting in words, quotes and images she found about sewing. She repainted the book's cover and stuck needles in a mini pin cushion that she glued to the cover. She glued thread to the front and even used a needle to sew thread into some of the pages.
Use Supplies You Already Have
This is done with supplies that you likely already have at home, like glue, paint and scraps of fabric. I think the most important, and the most useful, supply to have on hand for this craft is clippings from newspapers and magazines–beautiful images or words that you want to keep.
Altered books are a place you can keep scraps that you love but don't have any use for otherwise, like old greeting cards, silk flowers and fuzzy photographs.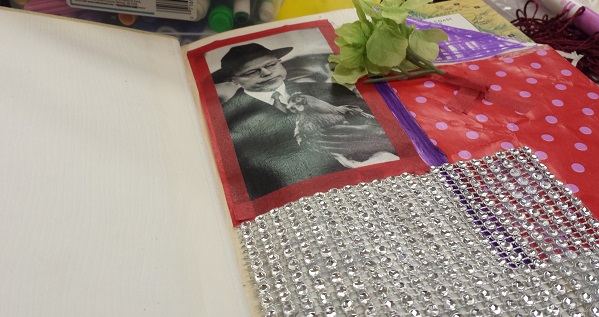 Art journaling is very similar to scrapbooking–you can use many of the same items, like stickers, lace, pop-ups, jewels and embellishments and odd items like paper dolls.
You can fold over pages to make pockets, tear pages out to make room for 3-D objects that might make the book too fat and purposefully keep and embellish pages you love.
Make a Cut-Out Box
The design you'll see below is one of the neatest, yet basic, ways to alter a book. Using an X-Acto knife, which a small, sharp blade that rests on the tip of an instrument you hold much like a pen, you'll simply cut a rectangular shape on a page in the middle of your book.
Keep cutting the same shape through the pages that follow it until the "box" reaches the depth you want. Then, glue all the cut pages together using a wash of white glue and water.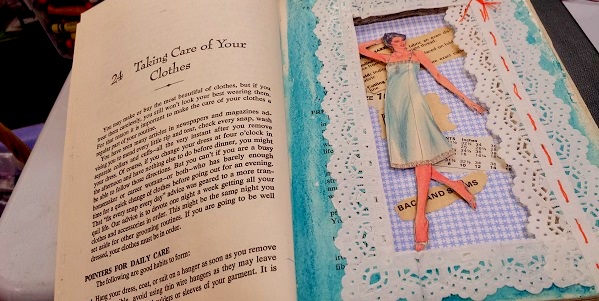 You can paint the wash on the pages with a paintbrush and use a spreader, or any flat, sturdy object to even out your pages. This makes a sort of "shallow box," which is the perfect place to glue an object, like this doll. Embellish and decorate the border for a polished, finished look.
Pinterest Nights at C3
A few months ago, I wrote an article about my friends at the Carolina Creative Center, or C3, when they moved to a new location in Cary Towne Center. They're a "thrift store for crafters" and the perfect place to go if you need cheap scraps, odd materials or creative advice for projects.
You can also participate in a C3 Pinterest Night where, for only $10, you'll be instructed on how to make a craft (like altered books) right in the store with recycled materials they have on-hand. We used hard-bound encyclopedias for our altered books, which are already filled with neat images and words that you can work around and use to your advantage.
Related Content:
—————————————————————————————————————————–
Story and photos by Jessica Patrick.
https://carycitizenarchive.com/wp-content/uploads/2015/07/20150722_204755.jpg
321
600
Jessica Patrick
https://carycitizenarchive.com/wp-content/uploads/2020/03/cc-archive-logo-450-v3.png
Jessica Patrick
2015-07-23 10:46:58
2015-12-28 14:08:42
Craft Idea: Art Journals & Altered Books