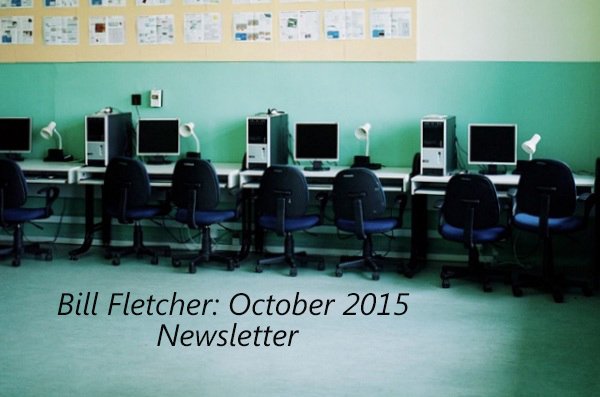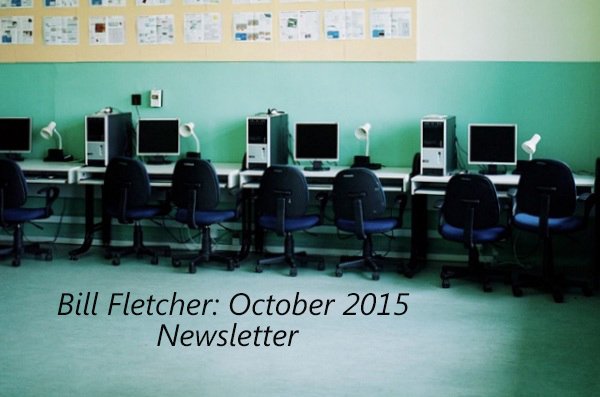 Wake County, NC — Thoughts for October 2015 from Bill Fletcher, Member Wake County Board of Education.
Finally! A State Budget
Pros and cons from my point of view. 70% of teachers did not get a salary increase. The House approved 2% across the board, but the Senate prevailed with a $750 bonus that does not recur nor affect retirement benefits. Support personnel including bus drivers and clerical staff received no raise. Beginning teachers now start at $35,000 (with no planned raise for the next five years).
Funding for Teaching Assistants and Driver's Education survived the final budget cuts.
Wake Publishes School Progress Reports
Lots of different websites publish so-called school report cards.
In my humble opinion, it is a disservice to distill the teaching and learning of 600 to 3,000 students into a single letter grade. The Wake system publishes School Progress Reports which provide a more complete look at a specific school. Take a look.
Wake to Open Five Schools in 2016
Student Assignment planning is underway.
Staff will meet with community members, explain the draft plan and listen to their feedback…as demonstrated in the soon to be released Draft 2 of the 2016 phase of a multi-year growth plan.
When Choice Undercuts Good Planning?
Consider a school so crowded that it has been "capped", i.e. no additional students may attend even if they move into the base attendance zone. Look inside that school and you may find 20% to 50% transfer students – students who transferred into this school and out of their base school.
The transferees may leave behind an under-enrolled school and trigger assignments out of the capped school in order to remove the cap. Should this dynamic be allowed to continue? What is the proper balance between planning for growth and family choice within the public schools?
It is an important question for our community to answer.
Additional Impacts of Choice
Beyond the obvious issues of family preference, there are other impacts of Choice. Most transfer requests are granted with "parent-provided transportation." The result is a significant increase in cars in the carpool line. One unintended consequence – the state now requires about three-quarters of a mile of carpool queuing lanes on campus. Hmmm.
Raleigh Hall of Fame Inductees
This year's inductees included Dr. Bob Bridges and Dr. John Gilbert, two significant leaders in the history and development of our public school system.
Dr. Bridges was the first black assistant superintendent of the Raleigh City Schools and, in 1981, was named the first superintendent of the consolidated Wake County Public School System.
Dr. Gilbert, a professor at NCSU, served on the Board of Education for 16 years as an advocate for voluntary integration, the system of magnet schools and assuring equity in facilities between the urban core and suburbs. Well done gentlemen!  You deserve the recognition!
Artsplosure & Bob Rankin Inducted into Raleigh HOF
Rankin taught art in the Wake schools for 26 years.
He took students and their art into public spaces in Cameron Village and Pullen Park. Eventually, the City embraced the concept. Ramkin's  selfless commitment has grown into the weeks-long festivals of performing and fine arts our community now enjoys. Thanks Bob!
Factoid #16
More than 49,000 students (31%) do not attend their base-assigned school.
Parent Chats
Parent chats are held on the first Thursdays and on the third Mondays of each month. They are not held on holidays.
1st Thursdays: 1 pm, Cary Chamber, 315 N Academy Street
3rd Mondays: 11 am, Caribou Coffee shop, 109 SW Maynard
Get in Touch
BFletcher@wcpss.net || Voice Mail: 919-431-7332 || Mobile: 919-880-5301
———————————————————————————————————————————-
Story by Bill Fletcher, Member Wake County Board of Education. Photo by Krzysztof Pacholak.
https://carycitizenarchive.com/wp-content/uploads/2015/10/School.jpg
397
600
Bill Fletcher
https://carycitizenarchive.com/wp-content/uploads/2020/03/cc-archive-logo-450-v3.png
Bill Fletcher
2015-10-09 09:06:30
2019-12-08 10:24:16
Education: Bill Fletcher October Newsletter