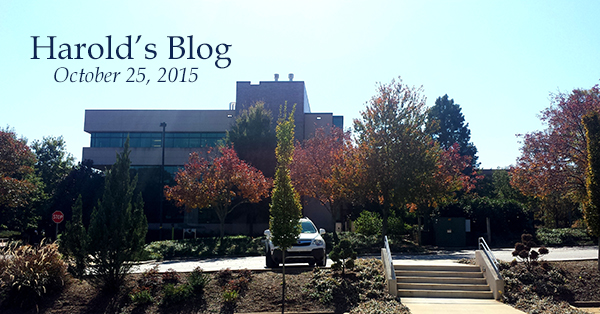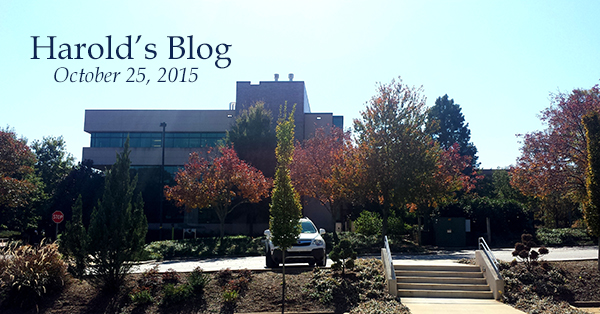 Cary, NC — This was a busy week with several long nights.
Monday
Monday started with calls to council members to hear of their concerns and questions about the agenda for the regularly scheduled council meeting on Thursday. I was able to contact all council members, and questions centered on the two rezoning requests with protest petitions.
Rezoning Request
Later Monday, I met with management, administration, legal and public information to review the items on the agenda. One of the rezoning requests was for a project on Westhigh Street.
A big objection of the residents was their desire to have a connection to Davis Drive over railroad tracks. It was pointed out by staff that several attempts have failed to convince CSX to allow a crossing at that location. In fact, one developer hired a consultant who worked on that project for a year. Unfortunately, it appears that the crossing of the railroad at Westhigh will never happen.
Town Meeting
After, I met with the interim town manager and assistant town managers. We discussed several items, but one item about a development downtown was very important. A developer has reached an agreement with the Baptist Church to share property with his development. This development proposal will include structured parking which will require a town partnership.
We should hear more about this in the coming days.
Mayors Association
Monday night, I met with the Mayors Association. There were nine mayors in attendance. Missing from the meeting were mayors from Raleigh, Garner and Rolesville. We mostly discussed elections that have occurred or are about to occur in our towns.
Three of the mayors from Knightdale,Wendell and Apex are not seeking re-election. So we will be adding new members to the Mayors Association.
Our meeting concluded after about two hours.
Tuesday
Tuesday, the council held its fall mini-retreat to help staff set the budget for next year. There were three items introduced and discussed and four items brought back for discussion from a June 11 work session. Here are some notes from each of the three discussions:
The Town's Financial Position
We have lowered debt over 20% in the last five years.
Total fund balance is 40% or about five months of operating budget. Town is well above what is required and what other AAA municipalities are doing.
The fund balance is close to 80% of the operating budget.
The fund balance is required to have a minimum of $33 million. Currently, the town has about $75.4 million.
The Town's debt is 11% and will go to 13% when we issue bonds the next round of voter approved bonds. Our ceiling is 15%.
Financially, we are in a good position and have improved our financial position based on bond rating agency criteria.
The Town's Capital Improvement Plan
We have over $300 million worth of projects to select from and implement within the next 5 years.
We have about $42 million of "spend as you go" (green money) available. Staff will maintain that level since council is not interested in adjusting that level.
Anything over that is included in capital budget.
Since we recently issued bond debt from the 2012 voter approved bonds, any new large debt would probably be in a 2018 bond referendum.
Council reviewed projects and unanimously asked staff to look at spending capital on the library structured parking and capacity.
Strategic Issues for the Town Budget
We went around to each council member, one at a time, to note high-priority operational issues:
Maintain and improve town owned historic structures – Ed
Enhance bike and pedestrian opportunities – Lori
Add people to the Parks and Recreation staff – Don
Make infrastructure out west a high priority – Harold
Pay special attention to dying strip malls – Jack
There's a lack of middle school capacity, assist in whatever way to help WCPSS – Jennifer
Use the Ivy Ellington House as a welcome center or visitor center – Ed
Make sure IT infrastructure investments are better funded – Lori
Look for ways to leverage public/private partnerships in downtown – Don
Look for opportunities for greenway connectivity – Harold
Partner with local sponsors for venues and smaller projects – Jack
Add meaningful recreation on greenways – Jennifer
Add interpretive signage along greenways (stand of trees, where creek goes, etc.) – Ed
Concentrate on branding, especially with our venues – Lori
Urge Duke Energy to put utilities underground – Don
Create grade separation for greenways – Harold
Look for business development opportunities for startups in areas like downtown – Jack
Enhance safety for pedestrians (Louis Stephens Drive) – Jennifer
Continue focusing on aging issues – Ed
Create an online version of a guide for new residents – Lori
Work with Amtrak to not block Harrison and Academy simultaneously – Don
Look for short term solutions for high growth areas – Harold
Set up a program to pair volunteers with needs – Jennifer
Incentivize developers to do more senior housing – Don
Create a master plan for the library site downtown – Don
Build the Walker Street sidewalk between Waldo and Chatham – Don
Refresh affordable housing plan – Lori
Revisiting Items from June's Work Session
Next, the council revisited items that were discussed in the June 11, 2015 work session. Here are some of the points and decisions made at that discussion:
Staff reviewed school crossing guards and SROs. Almost all middle school principals said they really don't see the need for crossing guards. The police department will help train Davis Drive Middle school staff who is acting as crossing guards.
Staff reviewed recycling containers at town facilities. There are currently recycling containers at every park. Council decided to add additional recycling at ball fields and special use venues at a cost of around $30,000.
Staff was directed to look for sponsorship for solar cans. Staff agreed to come up with a cost in the budget to propose to council in the $30K to $80K range.
Council unanimously agreed that Cary Matters TV program needed changing. The Public Information Officer will bring back a proposal with cost estimates.
Staff reviewed Cary's sports venues and their use. They reported that we are close to capacity in use. It was noted that these venues help support the hotel/motel tax. Cary provides 26% of all hotel/motel money. Council discussed the idea of marketing our venues more. Staff was asked to bring back options with costs for more marketing if needed.
Our work session ended after about five hours.
Wednesday
Wednesday, I attended the executive board meeting of the Capital Area Metropolitan Planning Organization. There were a couple of items of interest to Cary.
Transit Updates
There was an amendment to adjust the allocation in the unified work plan for a new position in the Town of Cary's Transportation and Facilities Group. This new Transit Planner position will assist staff in areas relating to special projects and grant coordination. The position will work in concert with all Cary Transit staff on tasks related to overall planning of the system for the future.
There was also a Memorandum of Understanding between City of Raleigh, GoTriangle and the Town of Cary for distribution of additional funding.
Thursday
Thursday, the council held its second regularly scheduled meeting of the month. There were seven public hearings and eight discussion items.
Controversial Rezoning Items
The two most controversial discussion items were the Chapel Hill Road at Lake Drive rezoning and the Westhigh South rezoning. Both of these had valid protest petitions which require five out of six affirmative votes for approval. The applicants asked that these be postponed until the November 19 meeting, which was unanimously granted by council.
After the meeting, the council went into closed session where it received information from the consultant about candidates for town manager.
Candidates for Town Manager
The council has a meeting scheduled for Tuesday to discuss these candidates and are still on schedule to announce a new town manager by the end of the year.
Emails from Staff
Emails from staff this week included a notification that, due to the construction on Academy Street, the annual Cary Jaycee's Christmas Parade is not able to follow its normal parade route down East Chatham turning south onto Academy Street.
Cary Christmas Parade
Town Staff consulted with the Cary Jaycee's and determined the best parade route for 2015 will be to keep it all on Chatham Street starting at the East Roundabout as it always has begun and ending at the West Roundabout. The parade starts at 2 pm on Saturday, December 12, 2015 and generally lasts about an hour and a half to two hours. The Cary Jaycee's will begin the process of informing businesses who will be located along this new parade route.
The Town will work to make reasonable accommodation to businesses for any special events they may already have scheduled prior to this new parade route.
Emails from Citizens
Emails from citizens this week include concerns about a rezoning, a concern about volcano mulching of trees and a complaint about NCDOT's rail repair downtown. I also received, along with council members, several insulting emails from an individual who believes that the council is involved in about every conspiracy known to man. Comes with the territory, I guess.
Get in Touch
Next week's activities include a meeting of the Morrisville-Cary Joint Issues Committee, a special called meeting to review information related to the town manager search, Cary Band Day and other meetings.
Well, that is all for this week. My next post will be on Sunday, November 1st. Although I have Facebook and Twitter accounts those are not the best means of communications with me. Please send all Town of Cary questions or comments to Harold.Weinbrecht@townofcary.org and email personal comments to augustanat@mindspring.com.
——————————————————————————————————————————-
From the blog of Cary Mayor Harold Weinbrecht. Photo by Jessica Patrick.
https://carycitizenarchive.com/wp-content/uploads/2015/10/Harold15.jpg
314
600
Harold Weinbrecht
https://carycitizenarchive.com/wp-content/uploads/2020/03/cc-archive-logo-450-v3.png
Harold Weinbrecht
2015-10-26 10:04:26
2015-10-26 08:51:46
Harold's Blog: Rezoning Requests & Town Budget