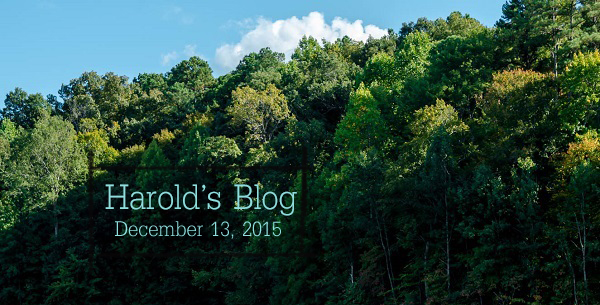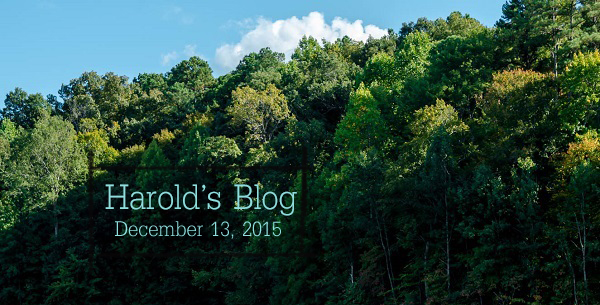 Cary, NC — This week was a very difficult week for me with hard decisions, late nights and absolutely no time with my wife and family.
Monday
Monday, I called all council members and the council member elect to hear their concerns and questions about the upcoming regularly scheduled council meeting on Thursday. I was able to contact all council members, and there were no major concerns with the exception of a consent item which would reduce council's decision making authority in quasi-judicial matters.
Later in the day, I met with management, legal, directors, administration and public information to go over the agenda items. The meeting lasted about 20 minutes.
Closed Session – Town Manager Search
Monday evening, the council met in closed session to discuss the matter of hiring a new town manager. The council has spent several months and numerous hours searching for a town manager. It was and is important to the council that the candidate not only qualified but a good fit. As a result of the meeting, we issued the following statement to the Cary News:
The Cary Town Council has agreed that it is in the organization and community's best interest to conclude the current Town Manager recruitment process, and we've instructed our staff to work with our consultants to immediately begin a new search for Cary's next Town Manager.

We appreciate Deputy Town Manager Mike Bajorek's willingness to continue to serve as Interim Town Manager through the next recruitment process. Thanks to staff and the community for giving us the time and support we need to get the job done right.
We believe the town is in excellent hands with Deputy Town Manager Mike Bajorek. Our next step will be to meet with the consultant early next year. This will also allow newly sworn in council member George time to get up to speed on the process.
Tuesday
Tuesday began with a reception for the council members taking the oath of office.
Swearing In of Council Members
After the meet and greet, everyone went inside for the ceremony. I was administered the oath by former council member and NC Representative Gale Adcock. I was joined by my wife, who held the Bible. I was followed by Don Frantz, Lori Bush and then Ken George.
After everyone was sworn in, we took a brief recess to "set the table." When the council resumed the meeting, Ed Yerha was elected as Mayor Pro Tem. He was nominated by the past Mayor Pro Tem Jack Smith. Once the motion was passed, he was congratulated with a hug by Mr. Smith. What a class act. The rest of the organizational part of the meeting included appointments to town boards and appointments to local and regional liaison positions.
Quasi-Judicial Public Hearing
After the organizational meeting was completed, the council held a quasi-judicial public hearing. This is a formal hearing that is held for special use permits, certain subdivision and site plan applications and for certain other applications. Find out more about quasi-judicial hearings.
The quasi-judicial hearing was for a proposed multi-family project adjacent to Panther Creek High School and I540. The proposal included modifications to the Town's development standards, a request for the removal of a gumball champion tree, a reduction to required parking minimums and a waiver of the maximum cul-de-sac length. Council's deliberation focused on the request for a reduction in parking, which was more than 20%.
Even with the reduction, there were at least two parking spaces per bedroom. After a significant amount of time discussing the matter, the council approved the proposal unanimously.
Wednesday
Wednesday morning, I had the pleasure of doing a TV spot on ABC11 for the Carolina Food Drive. This food drive raises money and collects food for approximately 650,000 people who don't have enough food to eat and struggle to access nutritious and adequate amounts of food necessary to be healthy. It is my hope that everyone will support the needy families in our region by giving to the Heart of Carolina Food Drive.
Holiday Lunch
Later Wednesday, I joined Mayor Pro-Tem Yerha, council members Smith, Bush and George in greeting employees at the Town's annual employee holiday lunch.
We shook hands with almost 650 employees in about 45 minutes. Afterwards, I gave a few words of thanks to those in attendance. Congratulations to Kelly Spainhour, who was named the Town of Cary's Employee of the Year. She is a Reclamation Facility Laboratory Supervisor at Cary's South Plant. And a special thanks to all the 1,200 town employees that make Cary one of the great places to live, work and play in the country.
Economic Development Committee Meeting
Wednesday evening, I joined council member Smith in an Economic Development Committee meeting. This committee is made up of chamber members, members of the business community, town management, council members and the mayor.
We discussed three items, which included a proposal by the Information Services Advisory Board (ISAB), a presentation on the East Cary Gateway and an economic development report.
The ISAB has been exploring issues surrounding Cary citizens' access to town information. The board identified eight underserved groups. They proposed a printed guide to provide information that would also be on the town's website. After discussion, it was agreed that the ISAB would take our feedback and meet with chamber representatives before making a proposal to council.
Imagine Cary
The second part of the meeting was a discussion on a chapter of the Imagine Cary process plan focusing on the Eastern Gateway into Cary. This area is bordered by Chapel Hill Road, I40, Walnut Street and Maynard Road. We discussed the biggest areas of opportunity and agreed that the state site, which is next to WakeMed Soccer Park, just off of Cary Town Boulevard has the most immediate potential. The committee agreed that the site should be focused on employment and Class A office with other mixes of uses in support.
It was believed that this could help redevelop nearby areas such as the mall and trailer park. The consultants agreed to take our feedback as part of shaping the policy for the Eastern Gateway proposal to council.
Economic Development Report
The committee's last item was a review of economic development in Cary. Here are some of the notable items from this report:
Cary's unemployment rate is 3.7% as of the end of September. Wake County is 4.5%, North Carolina is 5.5%, and the United States is 4.8%.
Align Technologies, maker of Invisalign, announced its first east coast operations in Cary. They plan to invest $4 million and create over 100 jobs with an average of $109,000. These will be mostly IT jobs.
DB Global Technologies will be expanding by adding 250 jobs over the next two years. The company plans to invest $9 million through the end of 2016. This will bring their employment in Cary close to 1,000 jobs with an average of $86,000 annually.
There has been interest expressed to locate a large group with about 500 jobs to downtown Cary. They would need 100,000 square feet of office.
CoFounders Capital, located in downtown next to the Cary Theater, continues to make investments in local startups. Since opening in July they have made six investments totaling over $1.8 million dollars, and they currently have 12 different companies working out of their space.
There are numerous medium and small companies that continue to express interest in relocating in Cary.
The committee concluded its meeting after about an hour.
Thursday
Thursday, before the council meeting, I joined Emily Barrett, the Town's Sustainability Manager, in accepting a check on behalf of the town. The $54,000 check was presented by David Booth of Wells Fargo bank as part of the Cary Green Neighborhood program.
Thanks to Mr. Booth and Wells Fargo for caring and investing in Cary.
Council Meeting
Thursday night's regularly scheduled council meeting had 20 items on the Consent Agenda, six Public Hearings and 11 items for discussion.
Decisions included making the Lazy Daze festival two days long and amending the architectural standards for the town center to require less masonry. The council also approved the sidewalk priority list, which postponed the Walker Street sidewalk until next year's budget. There was no action taken on the request to buy the Coronado Village pond.
Staff stated that it would take $90,000 to study the issues related to the pond. In other action, a house on Trimble Avenue was purchased by the town because of flooding. This is part of the Policy Statement 35 Drainage Assistance program.
The council also approved round 33 of the Land Development Ordinance Text Amendments. Part of those amendments give the council less control over quasi-judicial matters and site plans. Our meeting adjourned after about three hours.
Wreaths Across America
Saturday, I was honored to be able to give remarks at the Wreaths Across America ceremony at Hillcrest cemetery in Cary. Here is an excerpt from my comments:
…Since the founding of this great country, millions of our men and women in uniform have died so that we can live freely. They are someone's mother, father, sister, brother, cousin, aunt, uncle and the list goes on. They will never be forgotten by their families, nor should they be forgotten by their communities and their country. If you've been able to watch the videos on Wreaths Across America's website, then you've heard families of fallen service people talk about how their loved ones can never be replaced, but that the pain is softened by the fact that they are remembered. Through the work of Wreaths Across America and its volunteers, we have this occasion to come together and help demonstrate that our service men and women have not been forgotten. And that we honor them. And that we are grateful.

We've heard it said many times and it remains true – there is no greater love than to lay down one's life for one's friends. The enormity of what our service members have done for us is humbling. How can we ever truly thank those who gave their lives to protect the freedoms that we all enjoy?

Today is also an opportunity for us to reflect on the meaning of our stars and stripes, the idea of democracy, and how we can unite with others to ensure a better future for all. We should show our gratitude to our fallen heroes by emulating them – by looking for ways we can make our community and our country better places…
After the remarks and ceremony, attendees laid wreaths at the graves of service men and women. There are over 100 veteran grave sites in Hillcrest cemetery.
Cary Christmas Parade
Later Saturday, I was part of the annual Jaycees Christmas parade in Cary. This year's parade was different from previous years in that it was held entirely on Chatham Street because of the construction on Academy Street. It started at Ward Street and went to West Street.
The weather was almost perfect but was bordering on warm with temperatures in the low 70's. By my estimations, it was also the biggest crowd I have seen at the Christmas parade since I have been mayor. I was riding in a 1981 MG MGB convertible which, unfortunately, died after about half a block. Parade observers quickly came to our rescue and pushed the car to the side.
I then jumped into a convertible with council members Frantz, Yerha and Smith. We had a great time waving at everyone and throwing out candy.
I personally threw out seven bags of candy during the route. A good time was had by all, and this is one of the great perks of being an elected official in Cary.
Emails from Staff
Emails from staff this week included an update on the rail crossings at Harrison and at Maynard, which were recently modified. According to staff, CSX has indicted the problem was caused by Norfolk Southern. Cary's goal for customer service response time is much higher than the railroad's, so we continue to wait for them to address concerns.
The town staff assured us that they were doing all they could to help get this situation resolved. They noted that the solution to the problem at Maynard requires raising or lowering the tracks, which would be very expensive and would not happen in the near term.
They stated that they may come to council for a request which, if approved, would mean that Cary taxpayers would pay for someone else's maintenance responsibility.
Emails from Citizens
Emails from citizens this week include:
A complaint about construction in downtown Cary.
A complaint that construction in downtown Cary is blocking businesses.
A complaint about cruelty to pets.
A complaint about rail crossings (NCDOT maintains them).
A request to approve a second Publix grocery in Cary.
A threat from a former council member candidate stating that he will create an organization of thousands to challenge many council decisions.
A request to spruce up roadside maintenance.
A request for a Google Fiber update.
A complaint about emissions from a town truck.
A request for a public swimming pool.
Several requests to speak or be a part of events.
Next Week
Next week will slow down a little. My calendar includes several meetings, a taping of Cary Matters (where the main topic is on the search for the new town manager) and a work session on the boards and commissions 2016 goals and work plans.
The week will end with a trip to Brooklyn to visit my oldest daughter.
Get in Touch
Well, that is all for this week. My next post will be on Sunday, December 20th. Although I have Facebook and Twitter accounts those are not the best means of communications with me. Please send all Town of Cary questions or comments to Harold.Weinbrecht@townofcary.org and email personal comments to augustanat@mindspring.com.
——————————————————————————————————————————–
From the blog of Cary Mayor Harold Weinbrecht. Lead photo by Dave Gill. Other photos courtesy of Mayor Weinbrecht.
https://carycitizenarchive.com/wp-content/uploads/2015/12/Harolds-Blog5.jpg
305
600
Harold Weinbrecht
https://carycitizenarchive.com/wp-content/uploads/2020/03/cc-archive-logo-450-v3.png
Harold Weinbrecht
2015-12-14 10:42:45
2019-12-08 10:24:58
Harold's Blog: Car Mishaps & Economic Report